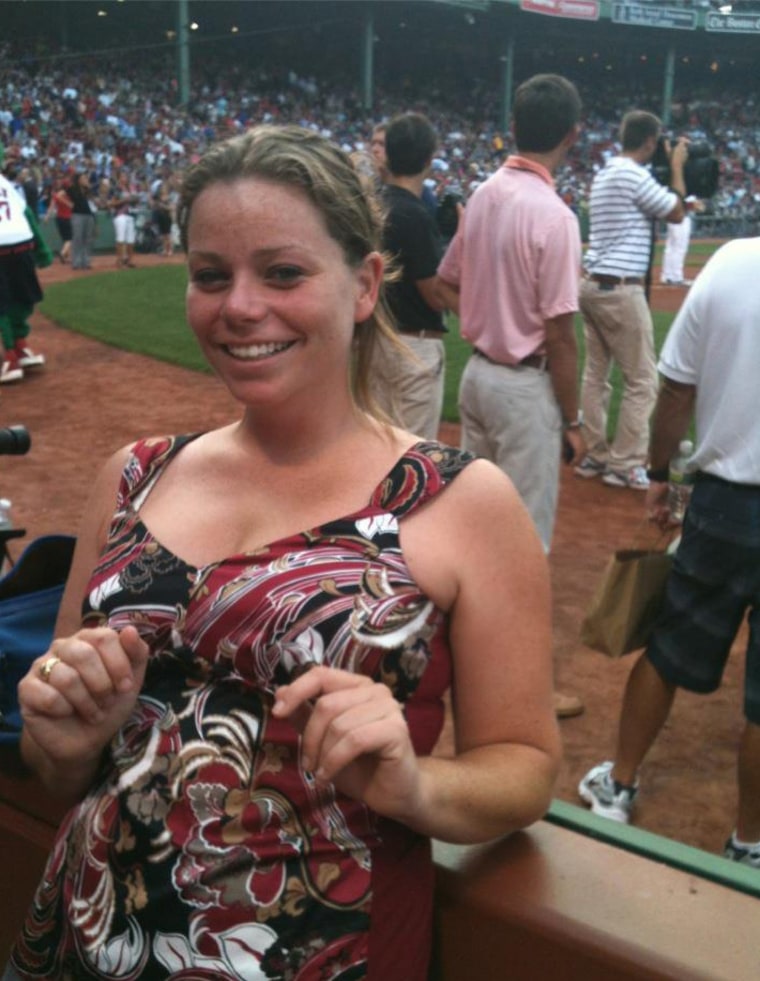 A father's relief turned to despair through a misidentification of his daughter, who he was led to believe had survived Monday's bombings at the Boston Marathon even though she had died.
The woman, Krystle Marie Campbell, 29, a restaurant manager originally from Medford, Mass., died as a result of the explosions at the race Monday afternoon, her father, William Campbell, told NBC News on Tuesday.
Heartbreakingly, Campbell said he was first told by doctors that his daughter was alive and was in surgery. But when he was taken in to see her, the patient wasn't Krystle.
A police detective helped Campbell find out what was happening; it was only then that he learned that Krystle was dead.
Patty Campbell, Krystle's mother, made a tearful statement to the media from the front porch of the family's white wood-frame two-family home in Medford. Campbell, a food service worker at Harvard Business School, had just returned from identifying her daughter's body.
"We are heartbroken at the death of our daughter, Krystle Marie," Patty Campbell said. "She was a wonderful person. Everyone who knew her loved her. She was a sweet kid and friendly, always smiling. She worked so hard at everything she did."
She broke down, saying: "She loved her dog. She was funny. She was the best daughter you could ask for. It doesn't make any sense."
Medford Mayor Michael McGlynn said the Campbells were "devastated" by the misidentification.
Krystle was "the daughter that every father dreamed of having," McGlynn told NBC station WHDH of Boston. She "loved life, (was) very energetic and had a big smile."
"To find out that one of the victims was a graduate of Medford High who lives right down the street here from City Hall makes it even that much tougher, even though yesterday we thought it couldn't get any tougher," he said.
Campbell and his wife, Patty, a food services worker at the Harvard Business School, were in Boston on Tuesday to view Krystle's body. Beforehand, William Campbell told Yahoo News that his daughter had been waiting at the finish line for a friend, who was running the race, when the bombs went off.
"My daughter was the most lovable girl," he said. "She helped everybody, and I'm just so shocked right now. We're just devastated."
Campbell is the second victim of Monday's bombing whose identity has been confirmed.
Martin Richard, 8, of Dorchester, Mass., was identified late Monday. The third victim was a student at Boston University, the university said in a statement Tuesday evening, which said the student wasn't being identified pending notification of his or her family.
Nick Miminos, director of operations at Jimmy's Steer House in Arlington, said Campbell had worked at the restaurant for the last three months as a manager.
"You didn't have to know her a long time," Miminos told Arlington Patch. "You'd like her immediately."
"It's a big loss to the company," Miminos said. "Our hearts go out to her family, and we'll miss her."
Brian Cohen of NBC News contributed to this report.