A second man suspected in a shooting that wounded three people at a Houston-area community college was arrested Friday, authorities said.
Trey Foster, 22, was arrested in Plano, Texas, early Friday morning over Tuesday's shooting at the Lone Star College campus in North Harris County. Authorities charged Foster with "aggravated assault with a deadly weapon," the Harris County Sheriff's Office told NBC News.
Investigators say he fired at least 10 shots on the campus, NBCDFW.com reported.
A friend of Foster, 22-year-old Carlton Berry, was wounded in the incident, and authorities arrested and charged Berry as the gunman, Reuters reported.
A college maintenance worker and 25-year-old Jody Neal also were shot in what Sheriff Adrian Garcia called a "ridiculous confrontation" that Foster and Berry had with Neal, according to Reuters.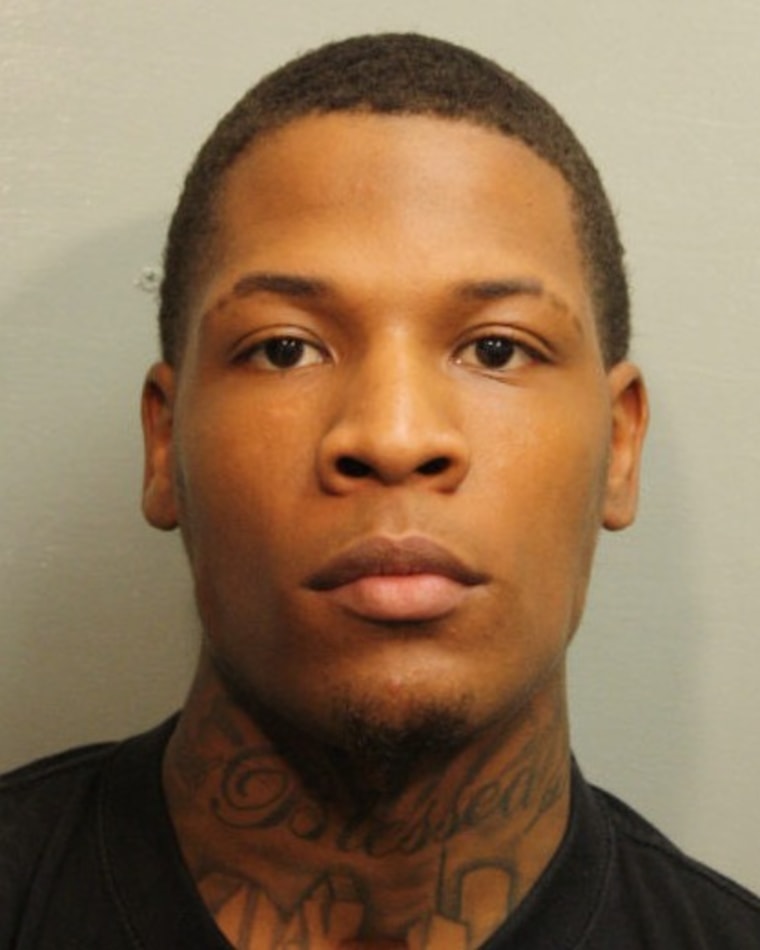 Exactly what happened is still unclear, but court records indicate Neal bumped into Foster and they got into an argument, according to Houston NBC affiliate KPRC. The two parted ways, but officials say that 30 minutes later Foster -- who was with Berry -- got into another confrontation with Neal, KPRC reported. The shooting happened outside between an academic building and a library, school officials said.
Officials found a pistol inside the Plano home where Foster was Friday morning, but the U.S. Marshal's office is still trying to figure out if it was the same gun used Tuesday, NBCDFW.com reported.
Court records show Foster is being held in lieu of $106,000 bail, pending a court hearing Monday, Reuters reported.
Berry, who was charged with two counts of aggravated assault with a deadly weapon, remained in police custody and in the hospital Friday, KPRC reported.
Lone Star's North Harris campus is 20 miles north of Houston in unincorporated Harris County. The campus has roughly 19,000 students.
Reuters and NBCDFW.com's Kendra Lyn contributed to this report.