The Secret Service told NBC News on Wednesday that it has suspended an employee following news reports that an agent on Vice President Mike Pence's detail was charged with soliciting a prostitute.
A Secret Service spokesperson would say only that the employee, who was off duty at the time, was placed on administrative leave and stripped of his security clearance and access to Secret Service facilities pending "disciplinary actions."
"The Secret Service takes allegations of criminal activity very seriously. This matter is being investigated by our Office of Professional Responsibility to determine the facts," the spokesperson said.
CNN on Wednesday evening quoted law enforcement sources as saying an agent assigned to Pence was arrested when police saw him leaving a prostitute's room at a hotel in Maryland last week.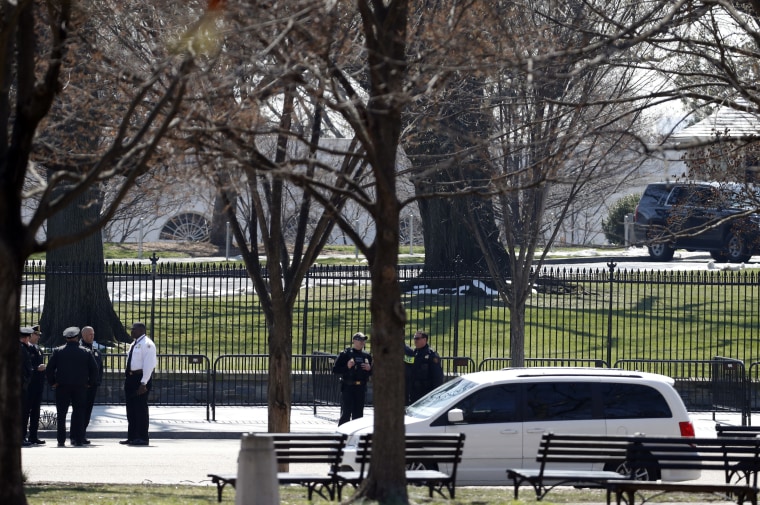 No further details were immediately available.
This latest incident follows a long series of embarrassments for the Secret Service, which removed four senior officials from their posts two years ago after several high-profile security lapses.
Last month, a former uniformed officer pleaded guilty to sexting minors while on duty at the White House.
In January, the agency agreed to pay dozens of black former agents $24 million to settle a class-action lawsuit accusing it of systematic discrimination.
The same month, the Secret Service said it was taking "appropriate action" against a senior member of its Denver office who said on Facebook that she wouldn't "take a bullet" for Donald Trump.