The U.S. Secret Service will pay dozens of African-American former agents $24 million in a settlement of a class-action lawsuit accusing the agency of systematic discrimination, ending more than 16 years of contentious litigation.
Eight of the 10 original plaintiffs in the 2000 case could receive as much as $300,000 under terms of the settlement, which was filed Tuesday in U.S. District Court in Washington, D.C. The suit was certified as a class action in 2013, covering nearly 100 former agents who alleged that the Secret Service promoted white agents over more qualified black agents.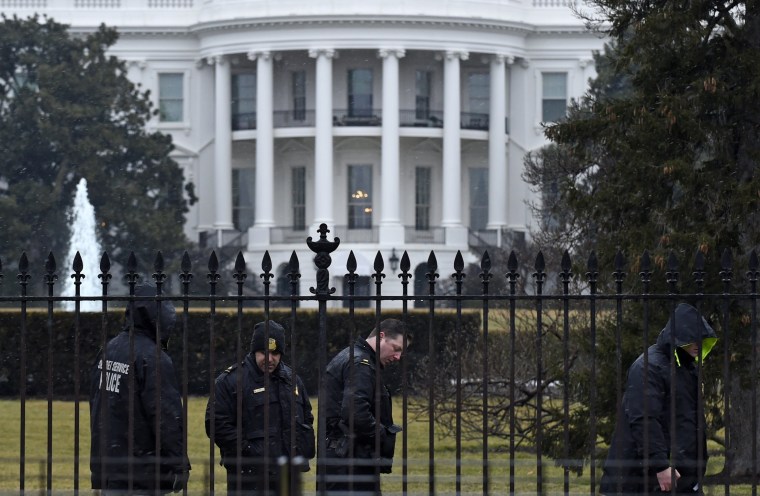 As part of the agreement, the Secret Service admitted no wrongdoing. The settlement agreement stipulates that "the Secret Service has independently and proactively undertaken and implemented numerous modifications to its policies and practices concerning promotions" since the suit was filed 16 years and two presidents ago.
The agency agreed in the settlement to submit to the judgment of an outside expert in maintaining a "competency-based" process for promoting agents.
"I am pleased that we are able to finally put this chapter of Secret Service history behind us," Homeland Security Secretary Jeh Johnson said in a statement.
"Had the matter gone to trial, it would have required that we re-live things long past, just at a time when the Secret Service is on the mend" since Joseph Clancy was appointed director in 2009 amid a series of embarrassing scandals.
The Secret Service was moved from the Treasury Department to the Department of Homeland Security after the terrorist attacks of Sept. 11, 2001.
From 2008: Secret Service Penalized in Discrimination Case
According to court documents, Special Agent Reginald G. "Ray" Moore applied for promotion 180 times without success, even though he was thought of highly enough to have been assigned to President Bill Clinton's protective detail. "At one point [Moore] was assigned to train a white selectee for a position on which he had formerly bid," according to the suit.
Other original plaintiffs said they were passed over for promotions for which they were qualified as many as 160 times.
The suit also alleged that white agents and supervisors regularly used the "N" word to refer to suspects and black leaders of other countries.