Female athletes were secretly recorded inside a locker roomof a small South Carolina college and the video was uploaded to one of the world's largest porn sites, officials said Thursday.
Limestone College officials learned about the footage earlier this month when at least five clips running between 90 seconds and three minutes each were published on Pornhub, according to police Det. Brian Blanton in Gaffney.
The footage was taken between September, 2012 and October, 2013 at the college in Gaffney, about 20 miles northeast of Spartanburg, according to a Gaffney police report.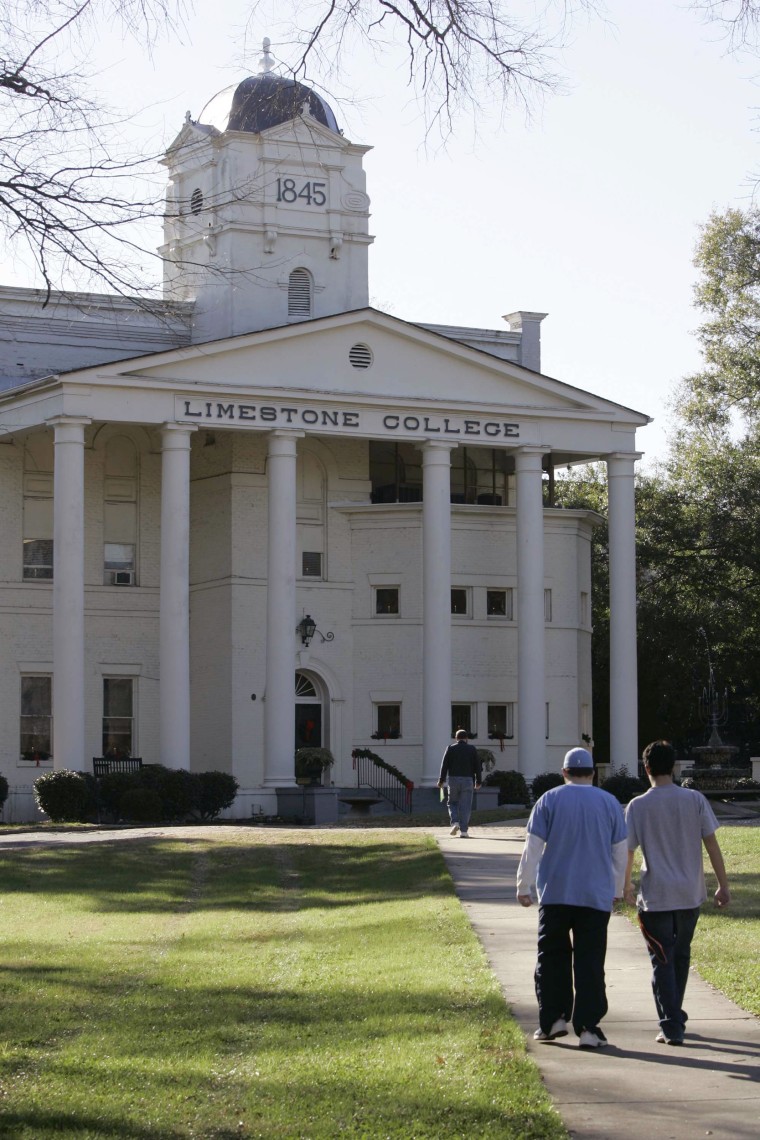 The footage appears to be of Limestone opponents who were using the men's locker room for their games against the host team, the Saints. It is unclear which sports the female teams played.
The video, shot from a sink inside the locker room, was of five different women's teams, according to the report. Blanton and school officials declined to say what sports these athletes played.
Limestone, a four-year liberal arts Christian college, said in a statement that such incidents are uncommon and not tolerated on its campus.
"Our primary goal continues to be the safety of our students, faculty, staff, and guests. We are fortunate that such alleged incidents are highly uncommon on our campus, and they certainly will not be tolerated," the school statement said.
"Limestone College is as safe as any institution in the nation. It is unfortunate that an individual or individuals might have violated the terms under which we are gathered as a community at this College."
There have been no immediate arrests but Blanton said detectives have solid leads.
"We have a person of interest in mind, but it's going to be a long process of putting the pieces of the puzzle together," the detective told NBC News on Thursday. "It was someone who was associated with the schools at the time."
That person is no longer affiliated with Limestone and has "no clue" he or she is now under investigation, Blanton added.
The Limestone College Saints play in the Conference Carolinas, a league of the NCAA Division II colleges from North Carolina, South Carolina, Georgia and Tennessee.
Limestone sponsors 14 different women's sports. The school has asked Pornhub to remove the videos.
Pornhub said it was made aware of the videos by Blanton on Wednesday evening and moved to take down the videos from its site. The company said in a statement that non-consensual content uploaded to the site directly violates its terms of service.
"Through the years, we have supported legislation that has made revenge porn illegal and have also worked directly alongside local authorities on individual cases to assist in prosecution," Pornhub Vice President Blake White said. "On our platform, we strongly condemn non-consensual content, including revenge porn."