Secretary of State John Kerry made an unannounced visit to Baghdad on Friday to show support for Iraq's fight against ISIS.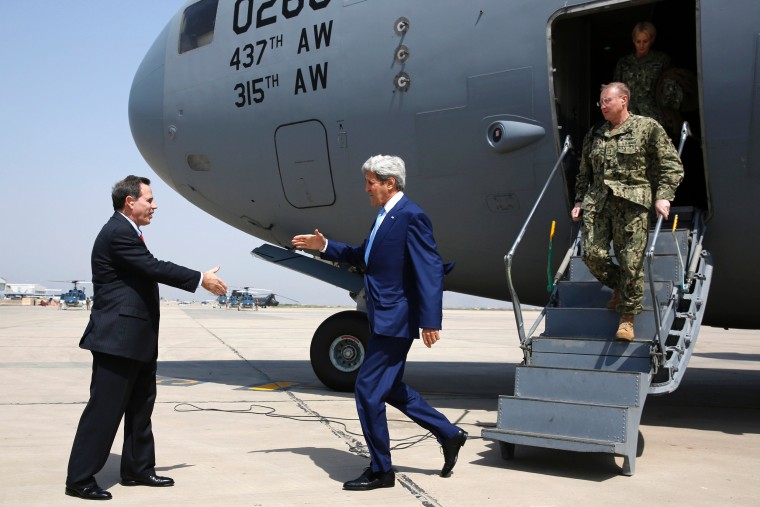 The trip was aimed at underscoring America's "strong support" for the Iraqi government and Iraqi-led efforts to fight ISIS, State Department spokesman John Kirby said.
After arriving in Baghdad, Kerry met with his Iraqi counterpart and with Prime Minister Haider al-Abadi.
He also will meet with the leader of the semi-autonomous Kurdistan Regional Government, which has made significant gains in beating back ISIS fighters.
Kerry's trip to Baghdad followed a trip to Bahrain for a meeting with allies in the Gulf.