A Washington state man is facing a possible first-degree murder charge after shooting an intruder he found taking a shower in a property he owned — in a case authorities and legal experts said appeared to go beyond self-defense laws.
Bruce Fanning, 59, is accused of fatally shooting Nathaniel Rosa, 31, after he discovered Rosa bathing early Saturday morning in Belfair, Washington, according to the Mason County Sheriff's Office.
Authorities say Fanning discovered his place of business, which is near his home, had been broken into and found Rosa in the shower.
Fanning told investigators he confronted Rosa, who responded with "some unintelligible words that seemed threatening to him and that he appeared drunk," Mason County Sheriff's Office Chief Deputy Ryan Spurling told NBC News.
Fanning then left the building, went next door to his home and got a hand gun, returned and shot Rosa, Spurling said.
Both Spurling and a press release from the sheriff's office said Fanning did not try interact with Rosa again before shooting him.
"He wasn't in any danger when he left the residence," Spurling said, later adding, "He reinserted himself, saw the individual was still showering and shot him — that's not self-defense."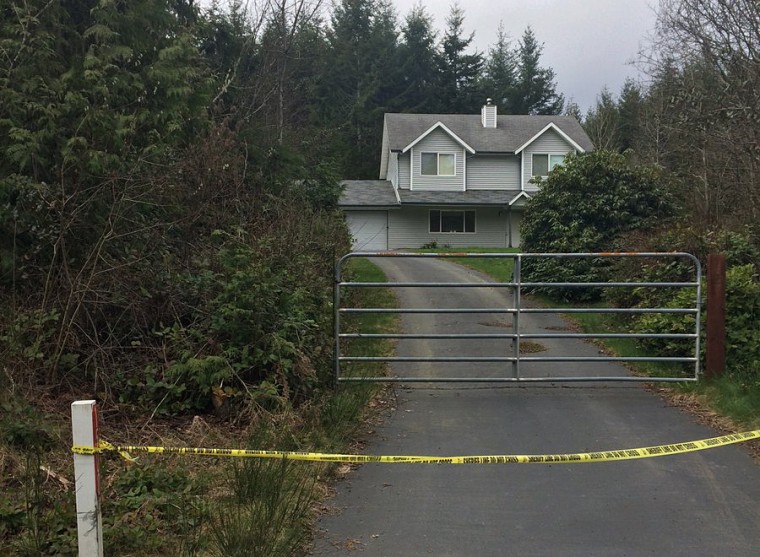 Authorities arrested Fanning on suspicion of second-degree murder, but a clerk at the Mason County Superior Court told NBC News that a judge at Fanning's court appearance on Monday found there was probable cause for first-degree murder — which would require prior intent to kill.
Fanning has not yet been charged with either first or second degree murder but is being held at the Mason County Jail on $250,000 bail, prosecutor Mike Dorcy told NBC News. He was scheduled to be arraigned on April 10.
Dorcy said investigators were still working out the details of how Rosa ended up at Fanning's residence, but noted that on that street there were several "almost identical" looking houses.
Legal experts told NBC News on Tuesday that while the specific case was still being investigated, even the most permissive self-defense laws or gun laws still required using deadly force to be necessary to preserve one's life, or that of another.
Heidi Li Feldman, professor of law at Georgetown University Law Center, said Washington state "has permissive gun ownership and use laws, and it specifically is a state that doesn't have any duty to retreat," referring to a legal requirement that a person under threat must retreat from the threat as much as possible rather than resort to use of force.
Feldman said that even states with so-called "stand your ground" laws, which allow people to use force without retreating in order to protect themselves, there must be a reasonable threat.
"None of these doctrines let you shoot someone just for being on your property," she said.
Washington state law says no person shall be placed in "legal jeopardy of any kind whatsoever" for protecting themselves "by any reasonable means necessary, himself or herself, his or her family, or his or her real or personal property, or for coming to the aid of another who is in imminent danger of or the victim of assault, robbery, kidnapping, arson, burglary, rape, murder, or any other violent crime."
The sheriff's department included in its press release that state law also rules a person can use force lawfully to defend themselves or someone in their vicinity if they are about to be injured, and said they found in their initial investigation that this case did not support "reasonable" or "necessary" self-defense.
"It's not clear that somebody standing in your shower, naked and maybe not all that communicative, is in fact posing the sort of threat to you that would justify the use of force in defending yourself," Feldman noted.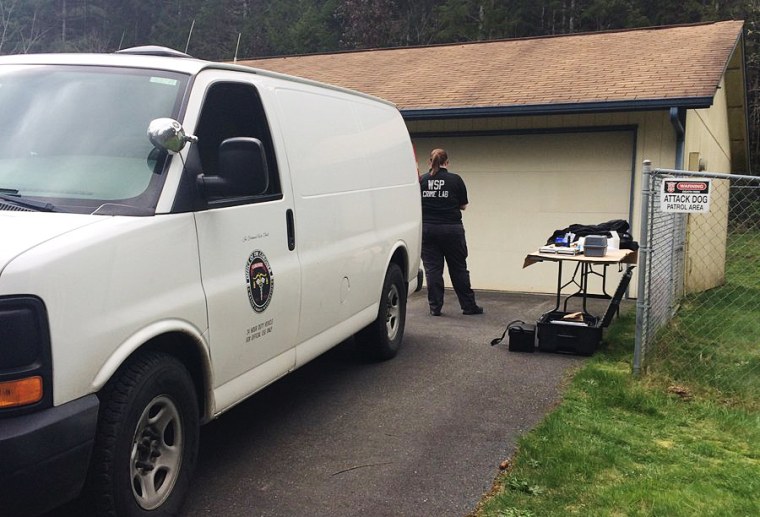 Robert Cottrol, a law professor at George Washington University, said many laws around the country draw a distinction between "self-defense, which is when you're in imminent peril, and self-help, which is taking the law into your own hands."
"There are aspects of the case — like the fact that it took place in the home — that complicate it, but I don't think the arrest is by any means out of the question," he said.
"Where's the imminent harm? Where's the upturned knife that you're about to be struck by," he added.
Mason County Coroner Wes Stockwell told NBC News on Tuesday that Rosa died from four gunshot wounds to the torso. He said his office would be doing a toxicology report, but that results would not be available for several weeks.
Stockwell said Rosa's family told him the victim had been visiting his mother, who lives in the town of Belfair, and friends for the weekend.
Rosa was a special education teacher at Woodmoor Elementary School in Bothell, Washington, according to school district officials. He was hired in July 2015. It was unclear why he would have been taking a shower on Fanning's property.
"This is a devastating loss for our school community," Principal Angela Kerr said in an email to families obtained by NBC News.
Northshore School District Superintendent Michelle Reid said in a separate email to staff that Rosa "was a compassionate and dedicated educator who made a difference in the lives of many and will be dearly missed."
Fanning's niece, Christal Farster, told NBC affiliate KING5 on Monday that her uncle was a private person.
"He is a great uncle," she told the station as she left the courtroom. "I feel for the whole situation, all the families and stuff."