A man in Alabama walked into a church, sat down, and then began shooting, injuring his girlfriend, their infant son, and the pastor who tried to intervene, Selma police said.
James Minter, 26, walked into Oasis Tabernacle Church in Selma shortly before 10:30 a.m. and sat between his girlfriend and the child at the front of the church, police said in a release.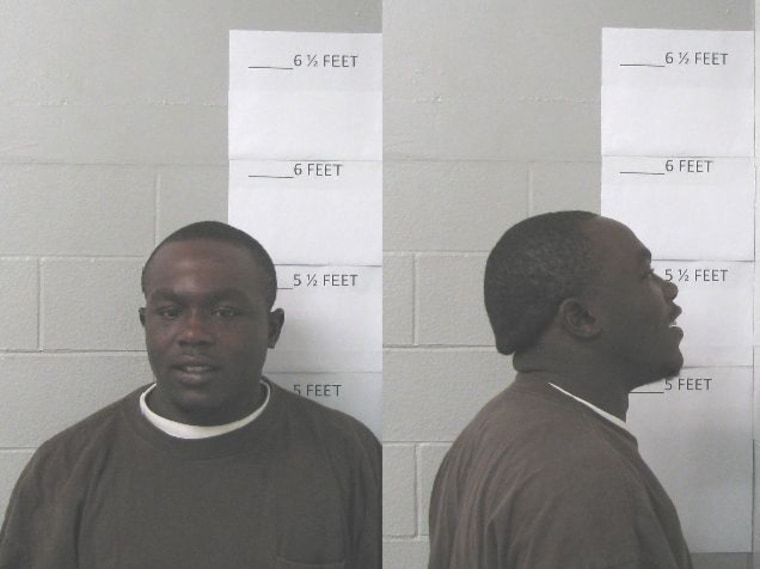 "Shortly after, he pulled a handgun and started shooting," the release said. "The girlfriend fell to the ground."
When the pastor intervened, grabbing Minter, he was shot, police said.
The girlfriend, 24, was shot in the shoulder and jaw, and her 1-month-old child was injured in the hand, police said. The pastor, Earl Carswell, 61, was shot in the leg, police said. Witnesses identified the woman as Minter's girlfriend and the infant as their child, police said.
NBC station WSFA reported that the woman and the child were being treated at hospitals in Birmingham and are stable. The pastor was treated at a local hospital. The names of the woman and the infant were not released.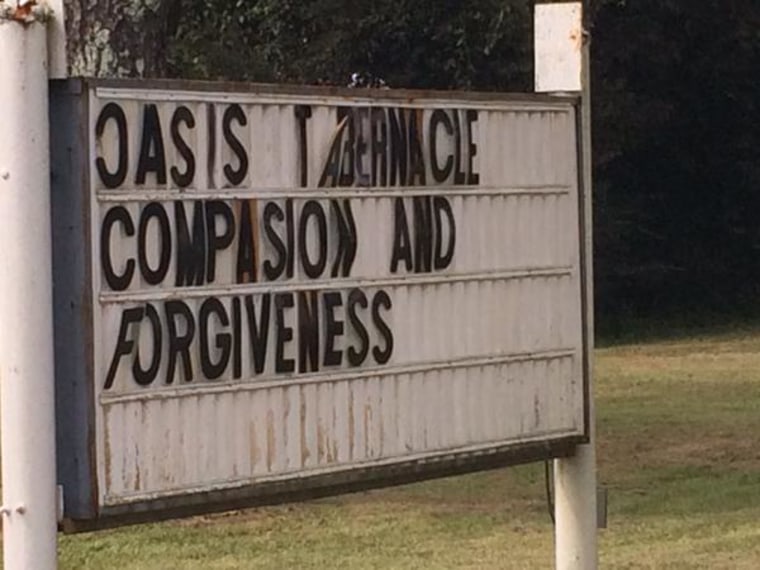 Bystanders grabbed Minter after the shooting and took his gun, but he escaped and fled on foot, police said.
Minter was caught less than a mile away and was arrested on suspicion of three counts of attempted murder and was being held without bond at the Dallas County Jail, police said. He does not have a lawyer, police spokesman Curtis Muhannad told NBC News.
Police told The Associated Press that Minter was likely upset over a recent breakup and visitation issues with his son.
Former Selma Mayor and Ebenezer Missionary Baptist Church minister James Perkins visited the church Sunday night.
"It's hard to comprehend it, it's hard to understand it but a lot of people are struggling. A lot of people are stressed." Perkins said.
"We walk by faith, not by sight. We still have to believe that there's goodness in most people," he said.