Virginia Senator Tim Kaine's son, Linwood Michael Kaine, was arrested during a "March 4 Trump" rally in Minnesota on suspicion of felony second-degree riot, according to a Ramsey County Sheriff's Department arrest log.
Linwood Kaine, 24, who also goes by "Woody," was among five people taken into custody in St. Paul, Minnesota, on Saturday.
Ramsey County Sheriff's Office confirmed to NBC News that Linwood Kaine was released from its custody on Monday morning. According to the Pioneer Press, no charges have been filed against Linwood Kaine, or the others who were arrested, but the situation is being investigated.
Kaine was among "five or six people all dressed in black clothing from head to toe" who entered the State Capitol and set off fireworks and smoke bombs, according to a St. Paul Police Department incident report.
Police then spotted the suspects in a park near the building, and the group fled in different directions, St. Paul Police Department spokesman Steve Linders told NBC News.
Linders said officers ordered Kaine to the ground but he refused and a chemical irritant was used. Kaine continued to resist officers, Linders said, and an officer used a knee strike to subdue him before taking him into custody.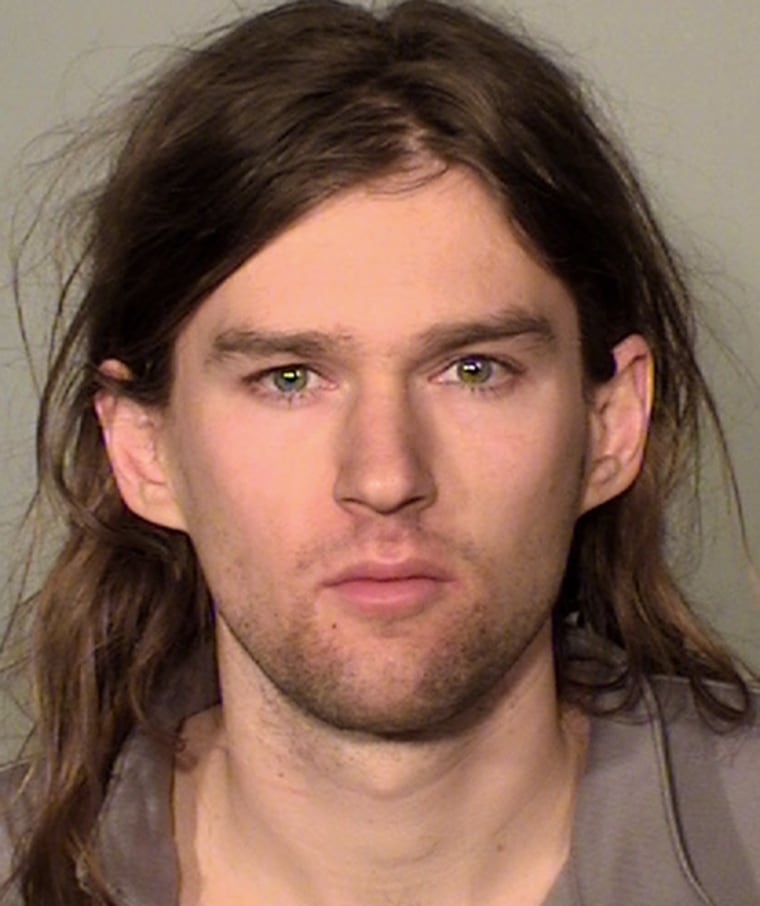 Minnesota State Patrol Lt. Tiffani Nielson told NBC News on Saturday that approximately 300 Trump supporters were rallying before the scuffle broke out. The incident report of the event describes about 400 Trump supporters as being present.
Nielson said approximately "50 anti-Trump protesters started a big fight in our rotunda area," before the arrests were made.
The second oldest son of the former Hillary Clinton running mate was taken to Ramsey County jail where he was held before being released.
Sen. Tim Kaine and wife Anne Holton released a statement following Linwood Kaine's arrest.
"We love that our three children have their own views and concerns about current political issues," the statement reads. "They fully understand the responsibility to express those concerns peacefully."
Tim Kaine and Holton also have a 26-year-old son, Nat, who is a Marine, and a daughter, Annella, a student at NYU's Tisch School of the Arts.
Across the United States, hundreds of people rallied on March 4 to show their support for President Donald Trump and the new policies he's made flagship causes of his administration.
Many counter-protests were also held across the country, including the one Linwood Kaine attended.