The Senate's top Internet cop wants to haul Facebook employees before Congress after a tech site reported that the social-media giant allegedly squashes conservative views.
Like many other Republicans, Sen. John Thune, R-South Dakota, was taken aback by a Gizmodo report on Monday in which some former Facebook contract employees claimed to have manipulated the site's Trending Topics feed to suppress conservative news items and boost liberal ones.
Related: Report Claiming Bias in Facebook 'Trending' Topics Sparks Social Media Outcry
Unlike many other Republicans, Thune can do something about it.
Thune is chairman of the Senate Commerce Committee — which, among other jurisdictions, oversees technology, communications and Internet issues.
"If true, these allegations compromise Facebook's 'open culture' and mission 'to make the world more open and connected,'" Thune wrote Tuesday in a sharply worded letter to Facebook Chief Executive Mark Zuckerberg, demanding that employees responsible for Trending Topics brief the Senate committee by May 24.
The Republican National Committee flat-out charged in a statement that the Gizmodo report proves that Facebook is "censoring" conservative viewpoints.
"It is beyond disturbing to learn that this power is being used to silence view points and stories that don't fit someone else's agenda," the RNC statement said.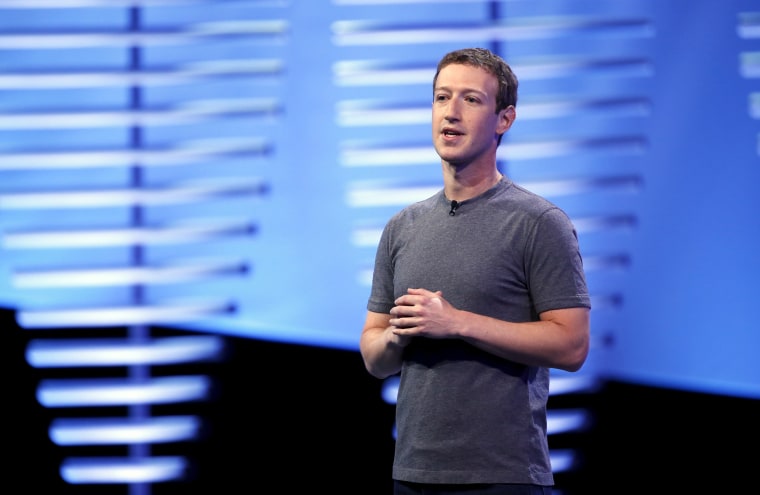 To which Senate Democratic leader Harry Reid of Nevada said, in essence, LOL.
Adam Jentleson, Reid's spokesman, in a response to Thune's move, noted the Senate's inaction on several critical issues, including President Barack Obama's nomination of Merrick Garland to succeed the late Justice Antonin Scalia on the Supreme Court.
"The Republican Senate refuses to hold hearings on Judge Garland, refuses to fund the president's request for Zika aid and takes the most days off of any Senate since 1956 but thinks Facebook hearings are a matter of urgent national interest," Jentleson told NBC News.
"The taxpayers who pay Republican senators' salaries probably want their money back," he said.
Facebook has strenuously denied the Gizmodo report. In a statement late Monday, Tom Stocky, Facebook's vice president for search, said Facebook not only has found "no evidence that the anonymous allegations are true" but also has "designed our tools to make that technically not feasible."
"Violating our guidelines is a fireable offense," he said.