It's in our genes to be suspicious of fine print.
So, with the holiday season in full swing, Sen. Chuck Schumer, D-N.Y., on Sunday called for more scrutiny into popular DNA testing kits — saying unknowing customers may be putting their genetic information at risk of being sold to third parties.
"These are the kits where you swab your cheek or maybe spit into a little vial send it back to a company and in return they're unravel your DNA," Schumer, the Senate Democratic leader, said at a news conference Sunday morning.
Schumer cited the rising popularity of home genetic kits and ancestry services, such as Ancestry, 23andMe and MyHeritage, and said some of their terms-of-service agreements weren't clear on just what companies could do with your genetic information.
"Here's what many consumers don't realize, that their sensitive information can end up in the hands of unknown third-party companies," he said. "There are no prohibitions, and many companies say that they can still sell your information to other companies."
"Now, this is sensitive information, and what those companies can do with all that data, our sensitive and deepest information, your genetics, is not clear and in some cases not fair and not right," he added.
The senator said he was calling on the Federal Trade Commission to "take a serious look at this relatively new kind of service and ensure that these companies can have clear, fair privacy policies." He added that his concern was over companies' ability to sell or share genetic information with third parties without customers' informed consent.
Schumer's remarks came one day before major Cyber Monday sales but days after all three companies had slashed prices for the holiday season.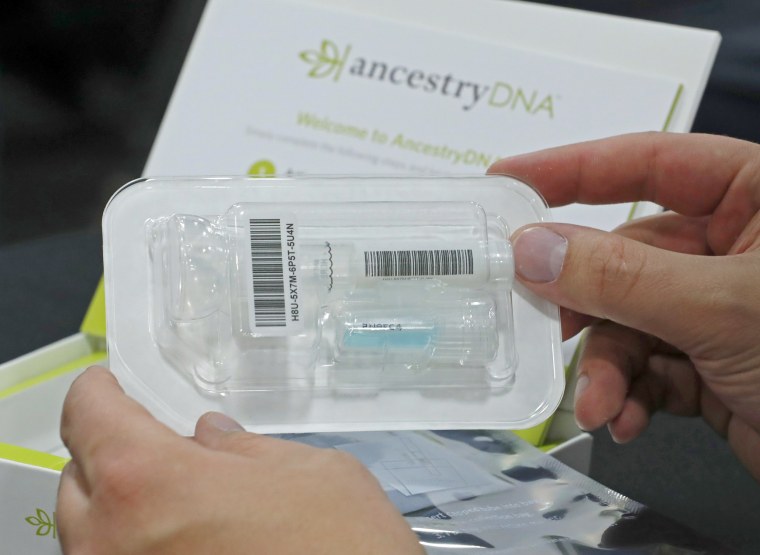 "The last gift any of us want to give away this holiday season is our most personal and sensitive information," he said.
He added that he did not think the companies were "nefarious" but that "they are brand new, and they need safeguards."
Related: DNA Tests May Help Doctors Prescribe the Right Drug
Kate Black, 23andMe's privacy officer and corporate counsel, told NBC News on Sunday night: "We do not sell individual customer information, nor do we include any customer data in our research program without an individual's voluntary and informed consent. 23andMe customers are in control of their data — customers can choose to consent, or not to, at any time."
In a statement saying MyHeritage has never sold or licensed DNA data to any 3rd party," MyHeritage linked to an Ancestry.com page that notes that Ancestry.com teamed up with a third-party firm to do genetics research.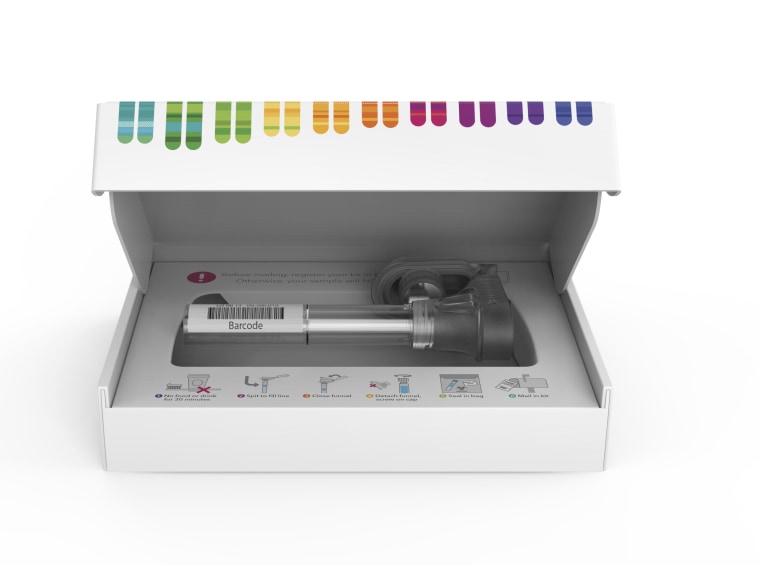 Ancestry's website says the company, with your consent, "may also use your information in genealogical or genomic research projects, to improve or develop new products and services, and for internal business purposes."
Related: 5 things you need to know before taking an at-home genetic test
In a statement, a spokesman for Ancestry said, "We respect and agree with Sen. Schumer's concern for customer privacy and believe any regulation should match the commitments we make to our customers."
The statement added, "We do not sell your data to third parties or share it with researchers without your consent" and "you may request that we delete your data or account at any time."