The sentencing for the man who was convicted in the shooting death of a Florida teen over loud music has been delayed because of a new retrial date.
Michael Dunn, who was supposed to be sentenced later this month, will now be sentenced after his May 5 retrial on the first-degree murder charge, a Duval County judge said Friday.
Jurors in February were undecided on whether or not the shooting was in self-defense. Dunn, 47, shot Jordan Davis, 17, outside of a Jacksonville gas station in November 2012 over the music playing from the teenager's car, authorities said.
The jury, however, convicted Dunn on three counts of attempted murder in the second degree and one count of firing a deadly missile into an occupied vehicle. But they deadlocked on the first-degree murder charge, prompting the judge to declare a mistrial.
The sentencing hearing on the other charges was set for March 24, but was pushed back after Dunn's defense attorney was concerned any statements made during the hearing could be used against him during the retrial, The Associated Press reported.
He could get up to 60 years in prison on the charges he's been convicted of.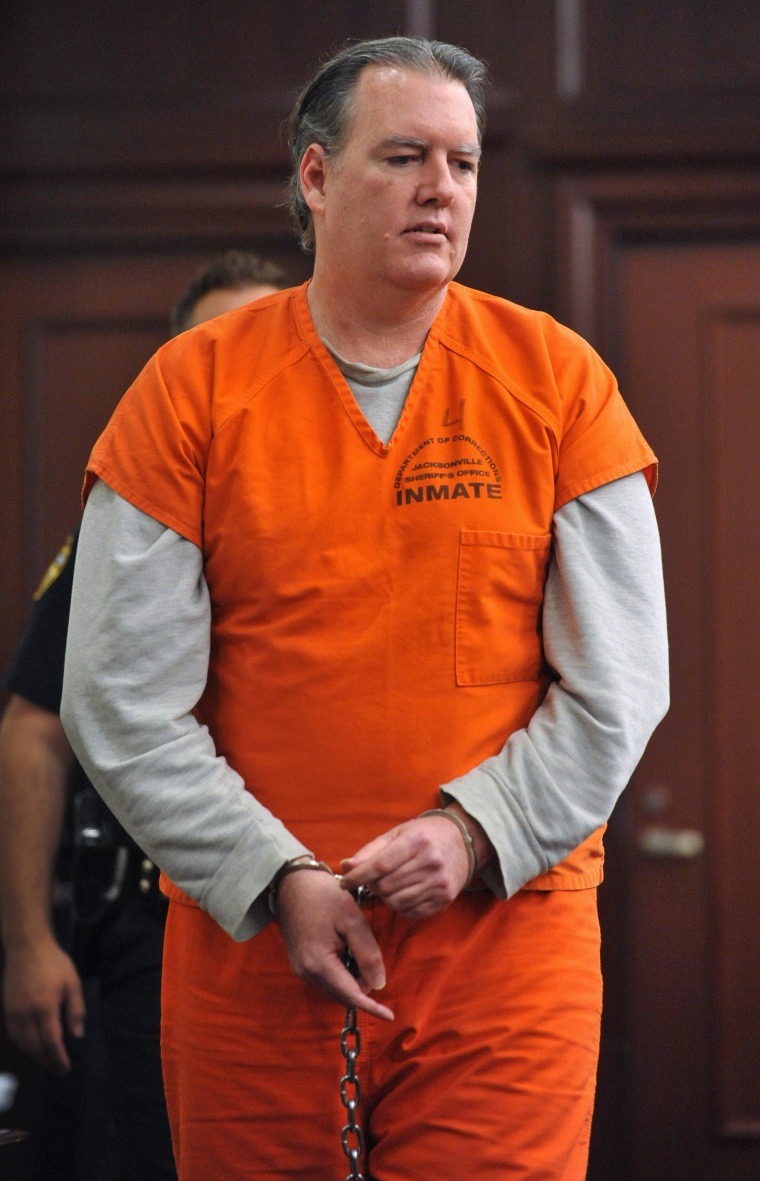 — Alessandra Malito