Virginia police on Friday said they arrested an alleged serial killer who they say is behind at least four homicides in the state since August.
They said the alleged serial killer, Anthony Eugene Robinson, 35, has been dubbed "the shopping cart killer" because of his modus operandi.
Fairfax County Police Chief Kevin Davis said he meets victims on dating sites and then at motels.
"After he inflicts trauma to his victims and kills them, he transports their bodies to their final resting place, literally, in a shopping cart. And there's video to that effect," Davis said.
Three of the victims identified so far are women; the identity of a suspected fourth victim has not yet been determined due to decomposition, police said.
Davis was joined by Harrisonburg Police Chief Kelley Warner and Forensics Maj. Ed O'Carroll who also shared details of their investigations into suspected serial killer at a Friday press conference.
The law enforcement officials said they would scour the state and Robinson's travel records to see if there are more victims than the four currently identified.
"We need to act right now with our law enforcement partners to figure out who else our killer has had contact with, and what's his MO — dating sites, motels, blunt force trauma, shopping cart, final resting place," Davis said.
"He's killed four already and we suspect that he has more victims. He's a predator."
Robinson's attorney, Louis Nagy, declined to comment.
Harrisonburg Police Chief Kelley Warner said her department found the bodies of two victims, 54-year-old Allene Elizabeth "Beth" Redmon, and 39-year-old Tonita Laurice Smith, in a Harrisonburg commercial area on Nov. 23 and arrested Robinson in connection with their murders as a result of video surveillance and cell phone footage that placed him with the victims prior to their deaths.
Records show that Robinson had a clean record before he was charged with two counts of first-degree murder and two counts of concealing a dead body.
Robinson's hearing in those cases is scheduled for Dec. 27.
Washington's Metropolitan Police Department contacted Harrisonburg Police after they arrested Robinson and said their murder suspect was the last known contact of Cheyenne Brown, a missing 29-year-old Washington woman who was last seen in late September when she traveled on the Metro from Washington, DC to the Huntington station in northern Virginia.
Maj. Ed O'Carroll said cadaver dogs were unable to locate Brown's body near her last known location or "any evidence of her whereabouts."
But on Dec. 15, a tip pointed detectives back to an Alexandria commercial area near the Moon Inn motel, where they "found what had caught their eye, which is in a wooded area just off Route 1, of an item that required a little bit more of investigative research — remembering that the victims and the Harrisonburg murders were transported by using a shopping cart," O'Carroll said.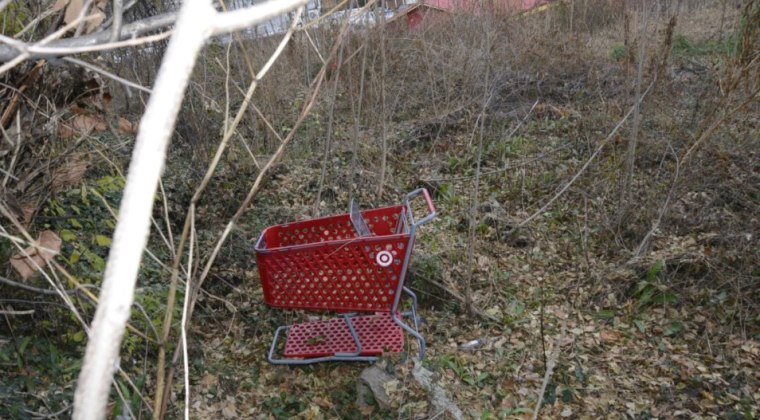 Nearby they found a container filled human remains, which forensic experts "tentatively" believe are those of Brown.
Cell phone records placed suspected victim Cheyenne Brown — who has not been positively identified but who police "have every reason to believe" is the source of the so far unidentified human remains — together at a northern Virginia Metro station, Davis said.
"We have a tattoo that's been positively identified by her family as Cheyenne's tattoo, and the reason why we're not wanting to share this information... waiting, that is until we get positive and 100 percent positive DNA or dental verification that it is Cheyenne because we believe that there may be other victims in the area and throughout the Commonwealth of Virginia," Davis said.
Brown's family told NBC Washington that Cheyenne was pregnant at the time of her disappearance and had a 7-year-old son.