A former law enforcement officer wanted in a series of "horrific" decades-old sexual assaults in Northern California was arrested based on a combination of DNA testing and genetic profiling, authorities said Monday.
Mark Manteuffel, 59, was arrested Friday in Decatur, Georgia. He worked for decades in the federal Bureau of Prisons and as a law enforcement and criminal justice lecturer at California State University, Sacramento, authorities told reporters.
Manteuffel retired in 2014 as an administrator at a correctional facility in Miami, Sacramento Police Chief Daniel Hahn said.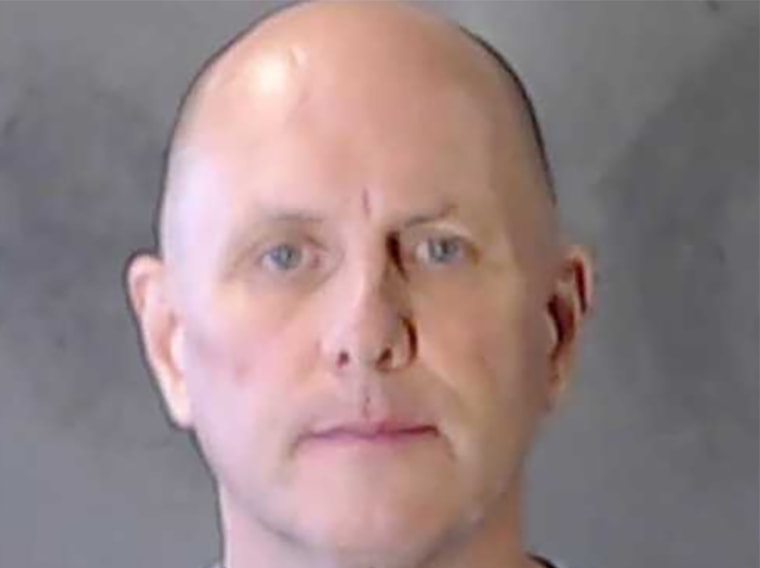 The arrest offered another high-profile example of detectives cracking cold cases by matching DNA obtained from crime scenes and rape kits with profiles assembled through genetic testing companies.
Last year, authorities used the free, open-source site GEDmatch to arrest someone else from the law enforcement world of Northern California — Joseph James DeAngelo, the so-called "Golden State Killer."
Authorities in Sacramento declined to say Monday which service investigators used to connect Manteuffel with three crimes that occurred in the Sacramento area between 1992 and 1994.
Sacramento County District Attorney Anne Marie Schubert said Manteuffel faces multiple charges of rape, torture and other crimes.
In one attack, a 22-year-old woman was grabbed while jogging in the city of Davis, said Yolo County District Attorney Jeff Reisig.
"He Tased her and dragged her away, where he committed monstrous crimes," Isaac said.
In other alleged assaults in the city and county of Sacramento, a man waited for women to come home, then attacked them.
The assailant was never caught, but in the days before the statute of limitations was set to expire on the crimes, authorities filed California's first-ever warrant for an arrest using DNA evidence to establish a suspect's identity — and preserve the possibility of that arrest, Schubert said.
"For 19 years we waited to put a face to that DNA profile," she said. "For the victims in this case, they have waited well over two decades to put a face of the man who sexually assaulted them."
Then, last year, Schubert said, came the "latest and perhaps greatest" advancement in law enforcement technology — the use of investigative genealogy.
"Through extraordinary collaboration and persistence, the name, and the face, of that profile has revealed itself," she said.