The woman known as a "serial stowaway" for her years-long history of sneaking onto airplanes was arrested once again at Chicago's O'Hare International Airport early Sunday — just two weeks after she managed to board a flight to London from the same airport.
Marilyn Hartman, 66, was taken into custody at around 1:25 a.m. local time (2:25 a.m. ET) Sunday morning after police responded to a disturbance call where a woman was refusing to leave the airport, according to the Chicago Police Department.
When the officers arrived, the suspect was not on the scene, according to a police statement. The officers then performed a search and found Hartman in Terminal 3 of the Chicago airport.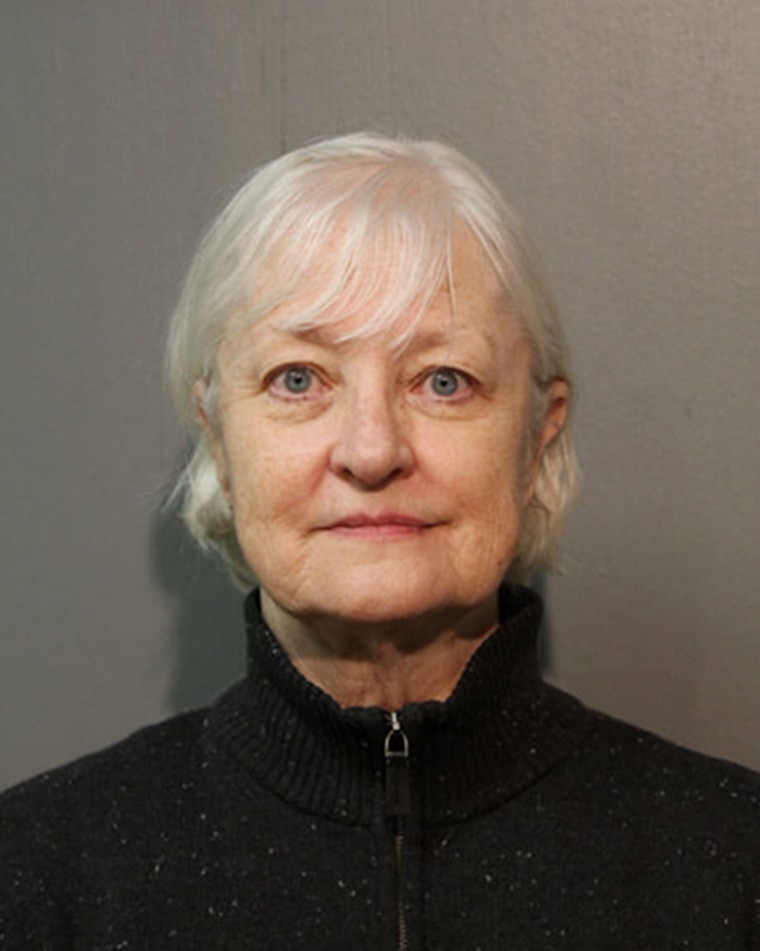 She was charged with misdemeanor criminal trespass to state land and violation of bail bond, according to the police statement.
Hartman appeared in court early Sunday afternoon, where she was given a $50,000 bond with electronic monitoring for the new trespassing charge, according to NBC Chicago. She was given no bond for violating the conditions of her previous bond and was scheduled to appear in court again on Jan. 31, according to NBC Chicago.
She yawned as she left court.
The Transportation Security Administration referred all requests for comment to the Chicago Police Department.
Just two weeks ago on Jan. 14, Hartman slipped past security at O'Hare without a boarding pass or passport and boarded a flight to the United Kingdom, according to a statement from Chicago police at the time.
She was detained at Heathrow Airport in London on Jan. 15 by British Customs officials, according to the statement, and sent back to Chicago on Jan. 18.
Related: 'Serial Stowaway' Marilyn Hartman arrested again at Chicago airport
She was charged with a misdemeanor count of criminal trespass to state land and one felony count of theft or unauthorized control greater than $500, according to a statement on the mid-January incident.
Despite protests from the county sheriff's office, a Cook County judge agreed to release Hartman from custody Thursday in connection with that incident, according to NBC Chicago.
The judge warned Hartman to stay away from O'Hare and Midway airports, but that was not made an official condition of her bond when she was released, according to the NBC affiliate.
The sheriff's office had advocated for special treatment for Hartman, according to NBC Chicago.
"Releasing any seriously mentally ill person without support and treatment is never a good idea," Cara Smith, the sheriff's policy chief, told NBC Chicago on Thursday. "This order seriously reflects many things wrong with the criminal justice system."
"We have a woman who is obviously suffering and in need of significant services," she said, according to the station. "Without the help she clearly needs, history is likely to repeat itself."
In 2016, she was sentenced in Chicago to six months of house arrest and placed on two years of mental health probation, according to The Associated Press.
She has a history of trying to board flights without a ticket and has been arrested at various airports across the country, including in Chicago, Los Angeles, San Francisco, and Phoenix.