SAN DIEGO — At least thirteen U.S. service members were killed in the attack by the Islamic State terror group outside Kabul's airport where Americans and allies were being evacuated from Afghanistan.
The ISIS-K, known as Islamic State Khorasan, claimed responsibility for the "martyrdom attack" on Thursday that involved a suicide bomber who detonated an explosive belt at the airport's gate.
ISIS gunmen also opened fire on servicemen and civilians, according to Marine Gen. Frank McKenzie, the head of U.S. Central Command. Among the dead were 11 U.S. Marines, many based at Camp Pendleton north of San Diego. Eighteen service members were injured, officials said.
On Saturday, the Department of Defense released the names of those killed. The Marines are Staff Sgt. Darin T. Hoover of Salt Lake City; Sgt. Johanny Rosariopichardo of Lawrence, Massachusetts; Sgt. Nicole L. Gee of Sacramento, California; Cpl. Hunter Lopez of Indio, California;
Cpl. Daegan W. Page of Omaha; Cpl. Humberto A. Sanchez of Logansport, Indiana; Lance Cpl. David L. Espinoza of Rio Bravo, Texas; Lance Cpl. Jared M. Schmitz of St. Charles, Missouri; Lance Cpl. Rylee J. McCollum of Jackson, Wyoming; Lance Cpl. Dylan R. Merola of Rancho Cucamonga, California; and Lance Cpl. Kareem M. Nikoui of Norco, California.
Navy Hospitalman Maxton W. Soviak of Berlin Heights, Ohio, and Army Staff Sgt. Ryan C. Knauss of Corryton, Tennessee, also were killed.
President Joe Biden said Thursday that the fallen service members were "standing guard at the airport" when they were killed.
"They are the spine of America, the best the country has to offer," he said.
Family members and political leaders have been sharing memories of those killed.
David Lee Espinosa, 20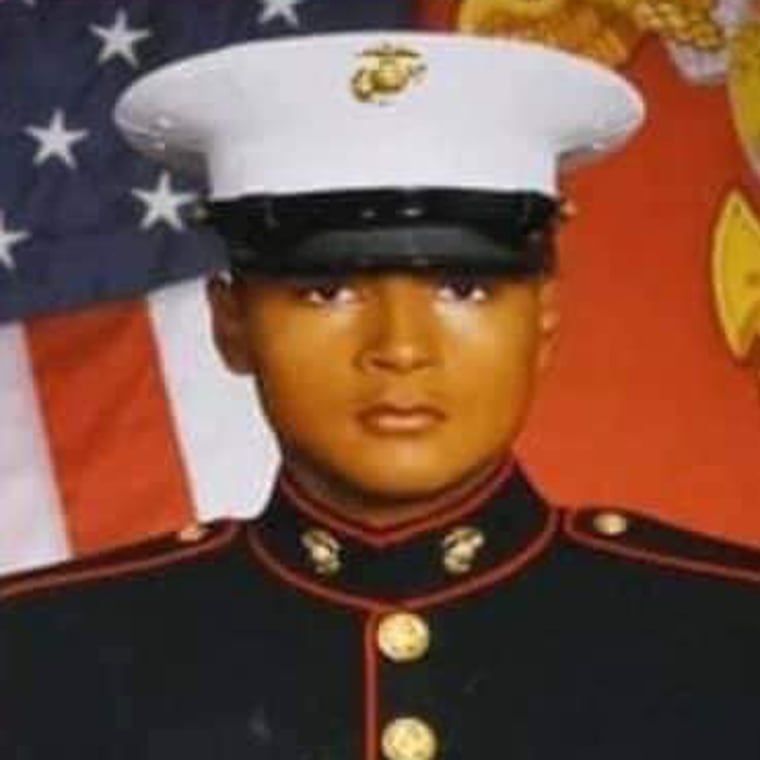 Espinosa, 20, was a Marine from Laredo, Texas. The city said on Facebook Friday: "Your acts of courage and bravery will always be remembered in our community."
Texas Gov. Greg Abbott tweeted that he ordered state flags be lowered to half-staff. "These heroes should never be forgotten," he said.
NBC affiliate KGNS of Laredo said that although Espinoza was born in the city, he grew up in Rio Bravo.
Nicole L. Gee, 23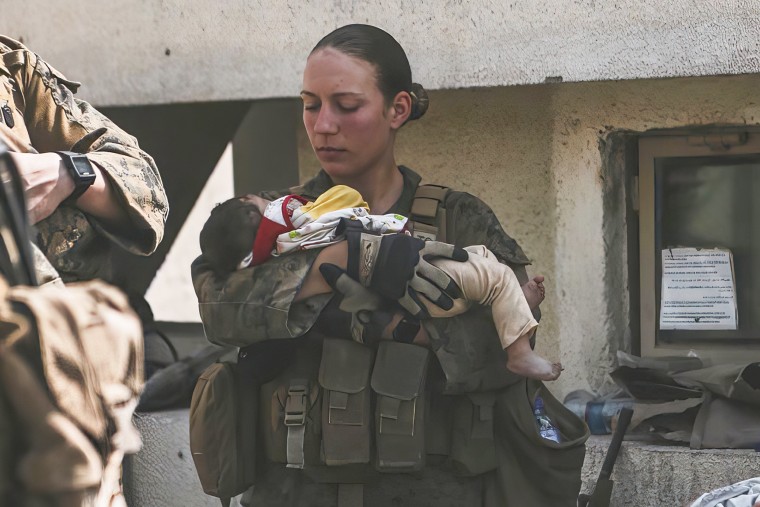 Gee was a U.S. Marine Corps sergeant from Sacramento, California. She attended Oakmont High School in nearby Roseville and graduated in 2016, NBC affiliate KCRA reported.
Oakmont Principal Isabel Govea said in a letter that Gee was a "model Marine" who loved her job. and a softball player who stayed in contact with her favorite teachers.
"Her death hits our school community, our city, and our nation at an especially challenging time," Govea said. "Nicole is a hometown hero. Her life and service to our country will never be forgotten."
Darin Taylor Hoover, 31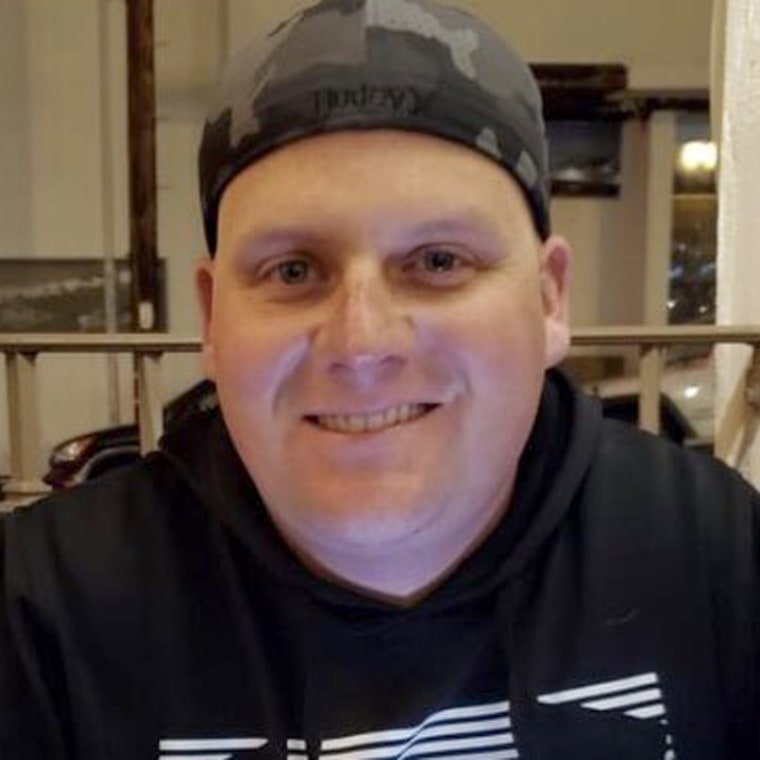 Hoover was a U.S. Marines staff sergeant from Utah. His father told NBC affiliate KSL of Salt Lake City that he is proud of his son for doing a tough job with honor. His uncle Jeremy Soto told the station Hoover had spent his adult life as a Marine.
"He is a hero," Soto said.
Utah Gov. Spencer Cox said in a statement: "Staff Sgt. Hoover served valiantly as a Marine and died serving his fellow countrymen as well as America's allies in Afghanistan. We honor his tremendous bravery and commitment to his country, even as we condemn the senseless violence that resulted in his death."
U.S. Rep. Blake Moore, R-Utah, said in a statement: "We will be forever grateful for his sacrifice and his legacy. He spent his last moments serving our state and our nation, and we will never forget his unwavering devotion."
Ryan Knauss, 23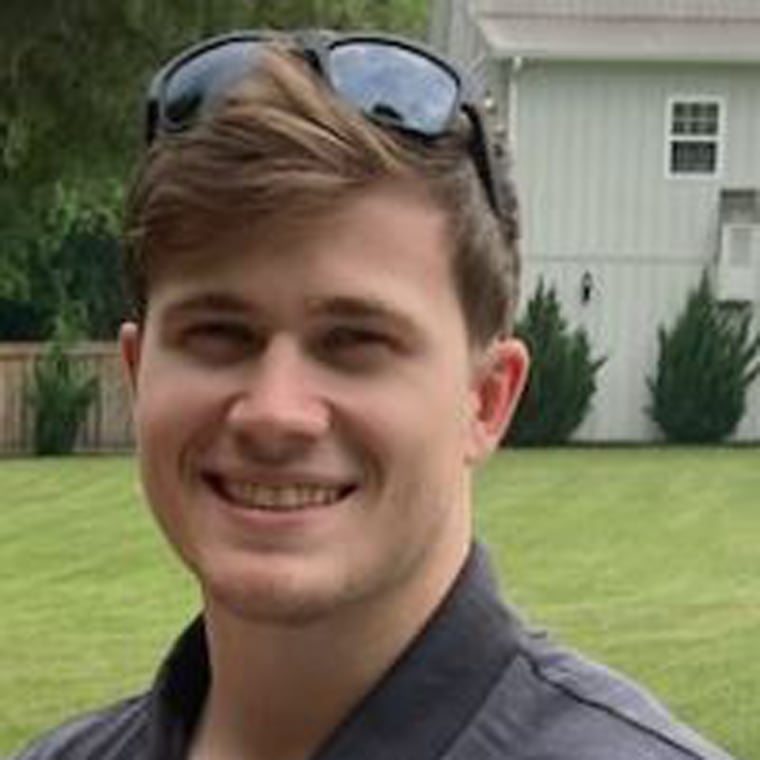 Knauss, 23, was from east Tennessee, according to NBC affiliate WBIR of Knoxville. A family member said he had just finished psychological operations training and was hoping to serve in Washington, D.C.
U.S. Rep. Tim Burchett, R-Tennessee, tweeted, "Ryan Knauss gave his life outside Hamid Karzai International Airport helping people he didn't know get to safety. This is what true heroism looks like."
Rylee McCollum, 20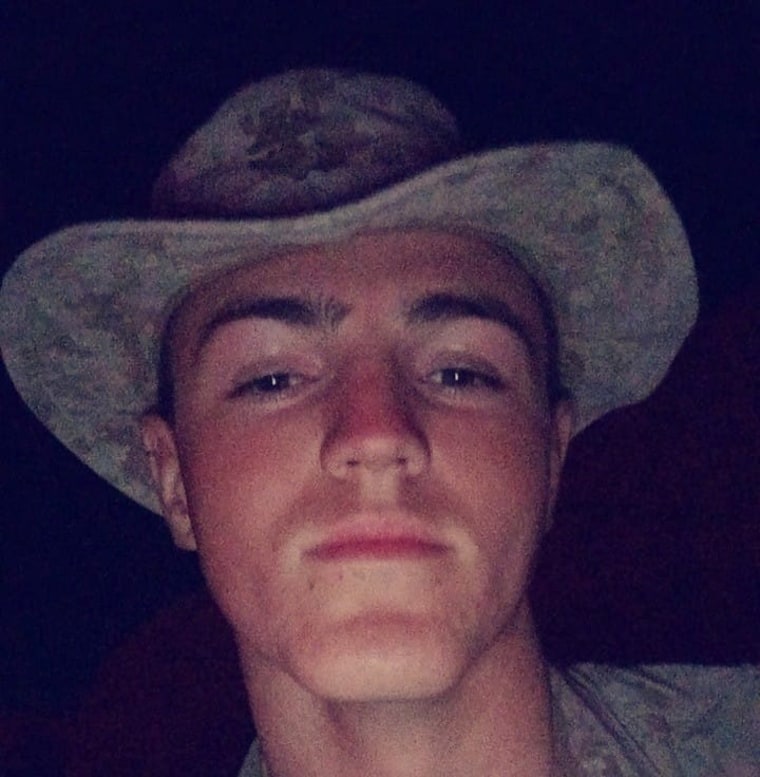 McCollum, a U.S. Marine, was identified by Wyoming's state education Superintendent Jillian Balow as a 2019 graduate of Jackson Hole High School.
"My arms are wrapped around Rylee's loved ones from afar and I pray they find some comfort," Balow said in a statement.
Gov. Mark Gordon, tweeted, "I'm devastated to learn Wyoming lost one of our own in yesterday's terrorist attack in Kabul.
McCollum's Facebook profile said he lived in Oceanside, California, next to Camp Pendleton.
A woman who identified herself as his sister said on Facebook that he was deployed to Afghanistan to assist with the evacuation of Americans and allies from the country.
Dylan R. Merola, 20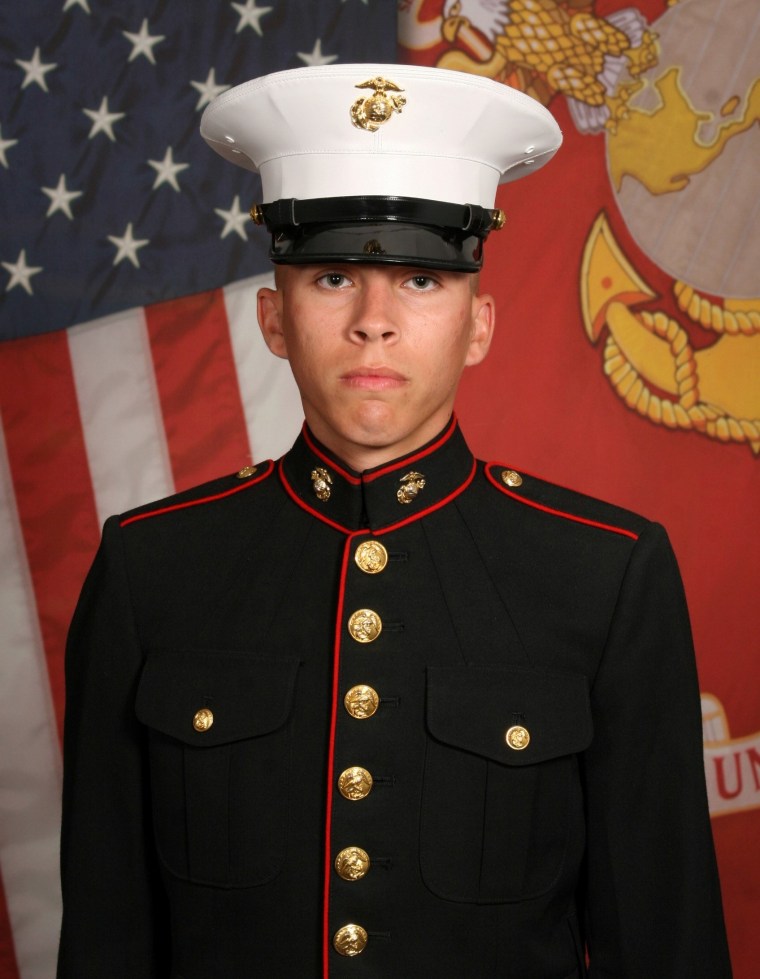 Merola was a U.S. Marine Corps corporal from Rancho Cucamonga, California.
He was an outdoorsman, his uncle said in a statement to NBC Los Angeles, and he graduated from high school in 2019.
"Dylan loved doing stage set up and technical theater at Los Osos High School in Rancho Cucamonga," the uncle said. "He was the kind of person who would always be there for his friends and just enjoyed hanging out with family for family cook nights. They would hike, fish, kayak and spend time just being together. He will be truly missed and always in our hearts."
Kareem Nikoui, 20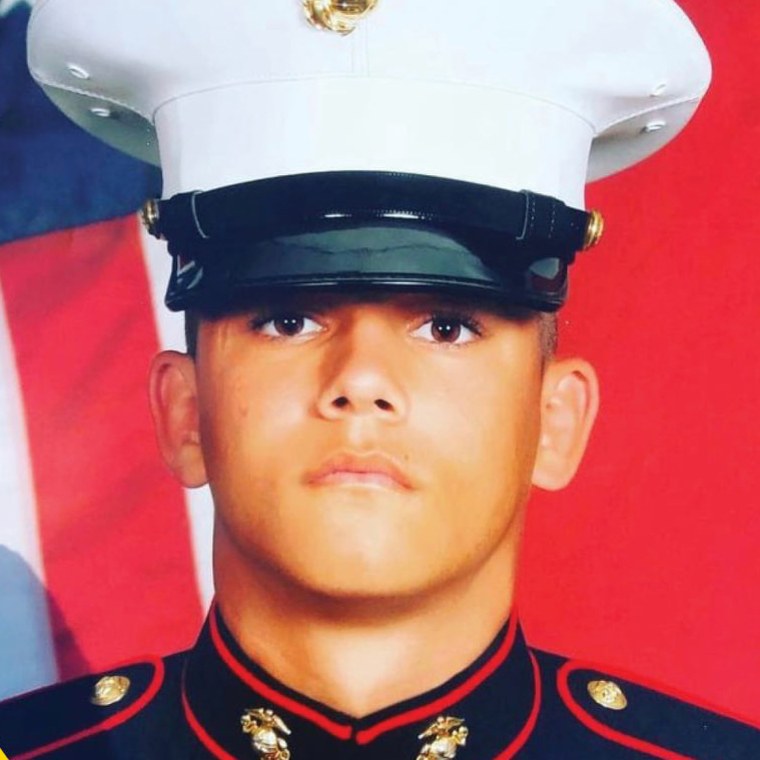 The city of Norco, California, identified U.S. Marine Corps Lance Cpl. Kareem Mae'Lee Grant Nikoui, who was based at Camp Pendleton.
The city said in a statement that Nikoui, who was part of the U.S. Army Junior Reserve Officer Training Corps at Norco High School, "was committed to serving his country and is survived by his mother, father and siblings."
Hunter Lopez, 22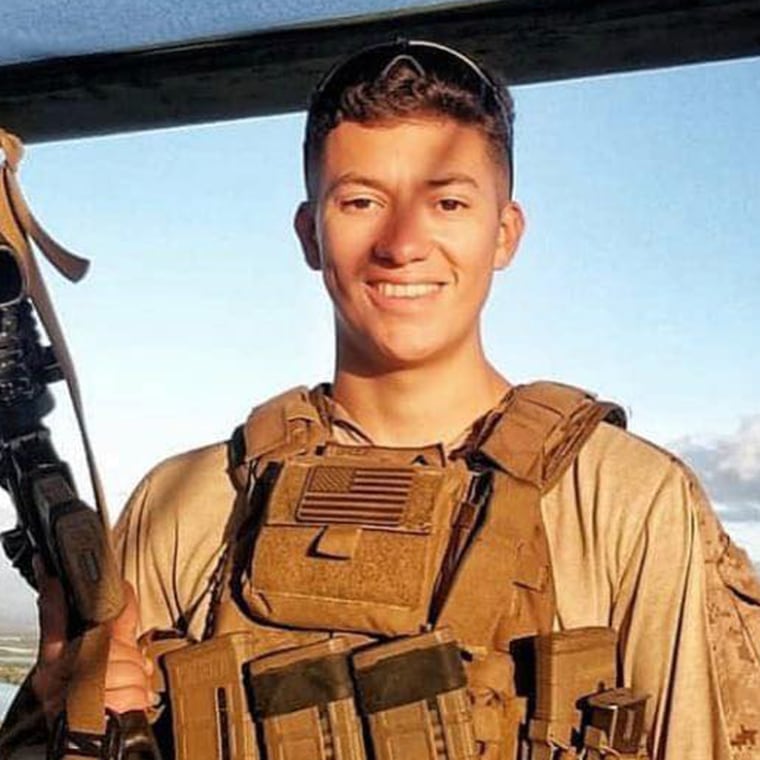 The sheriff's association in Riverside, California, that represents rank-and-file members of the Riverside County Sheriff's Department, said in a statement that Lopez was the son of sheriff's Capt. Herman Lopez and Deputy Alicia Lopez. They identified him as a U.S. Marine Corps corporal.
"Hunter was the victim of vicious evil and was killed because he wore a United States Marine uniform with love and pride," the union said in a statement.
Sheriff Chad Bianco said, "I am unbelievably saddened and heartbroken for the Lopez family as they grieve over the loss of their American Hero."
Johanny Rosario, 25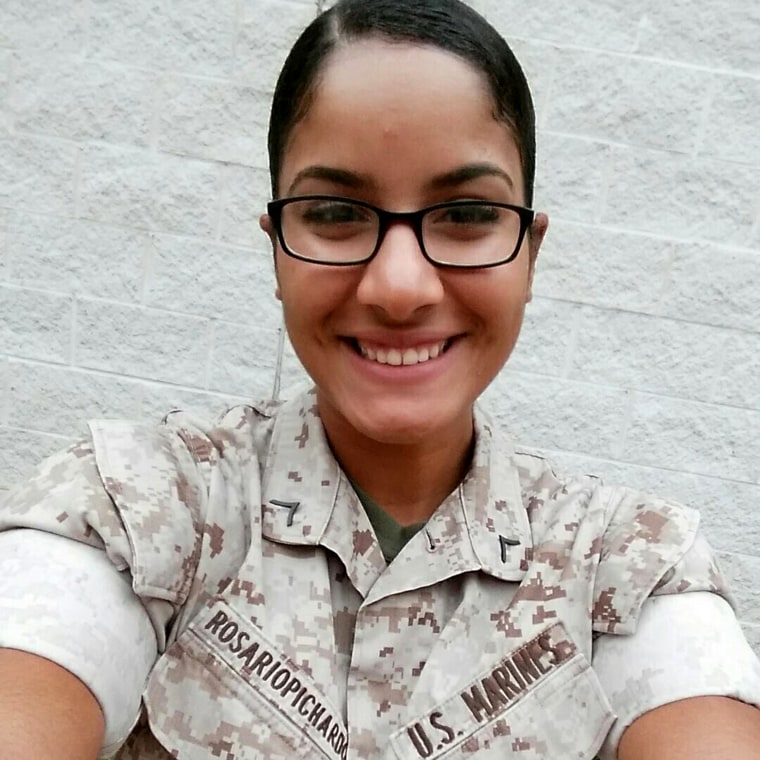 She was identified by the Department of Defense as Marine Corps Sgt. Johanny Rosariopichardo, 25, of Lawrence, Massachusetts, but NBC Boston and local leaders said her last name was Rosario.
Gov. Charlie Baker said in a statement that Rosario was "a hero indeed."
Sen. Elizabeth Warren called her "a daughter of Lawrence."
"Her courage saved thousands of lives and her selfless service represents the best of our country," she tweeted Saturday. "My heart aches for her loved ones. We will not forget her sacrifice and we will fulfill our sacred obligation to them forever."
Humberto A. Sanchez, 22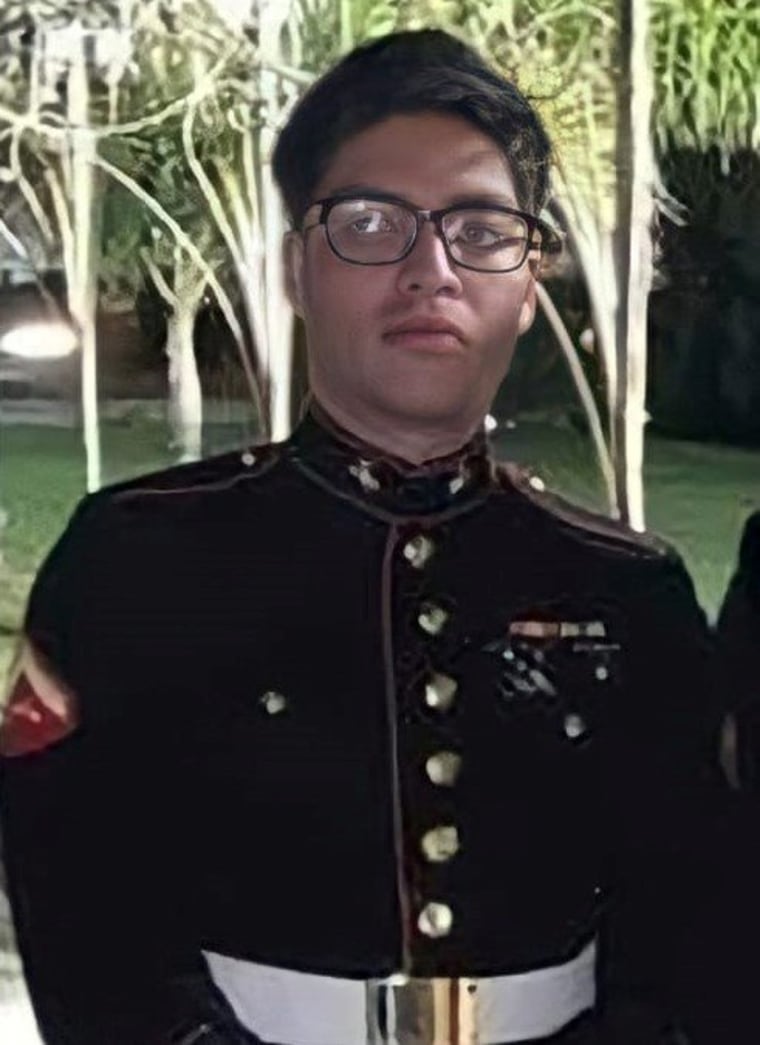 Sanchez was a U.S. Marine Corps corporal from Logansport, Indiana, according to the Department of Defense. NBC affiliate WTHR of Indianapolis reported that Sanchez was in Afghanistan to assist with the withdrawal of Afghan allies.
Gov. Eric J. Holcomb said in a statement Saturday, "Few among us answer a call of duty so dangerous as Corporal Sanchez volunteered to do. In doing so, he made the ultimate sacrifice so others could live and find freedom."
Logansport Mayor Chris Martin said on Facebook that Sanchez "still had his entire life ahead of him."
"Any plans he may have had for his post-military life were given in sacrifice due to the heart he exhibited in putting himself into harm's way to safeguard the lives of others," he said.
Jared Schmitz, 20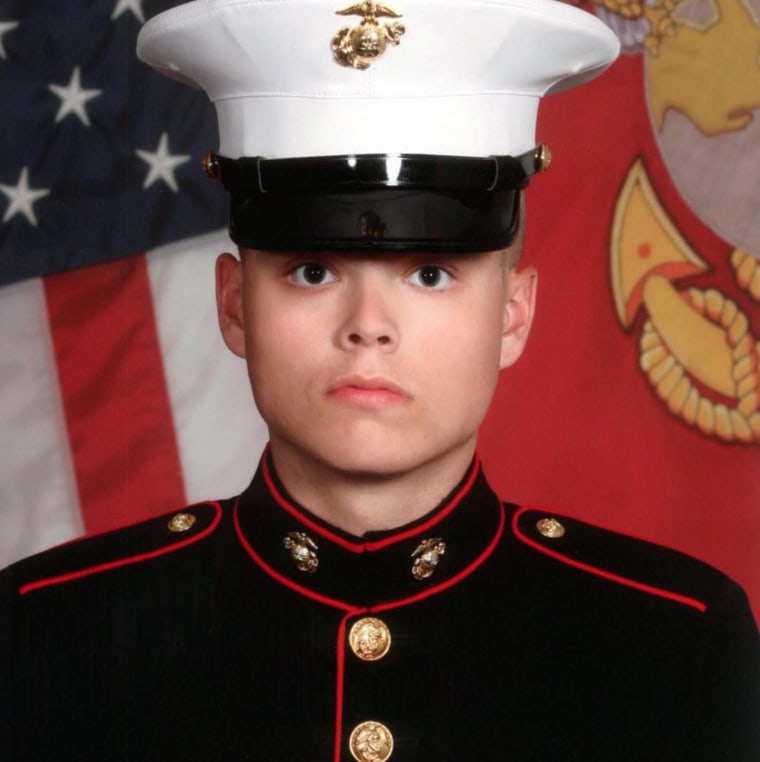 Lance Cpl. Schmitz was from Wentzville, Missouri, according to Sen. Josh Hawley, R-Missouri. "I promised his family that his service and his legacy will not be forgotten," he tweeted Friday.
State Rep. Nick Schroer called him "a true American hero" in a Facebook post.
Schmitz's father told a St. Louis-area radio station that his son was one of the service members called back to Afghanistan to assist with the pullout.
Maxton William Soviak, 22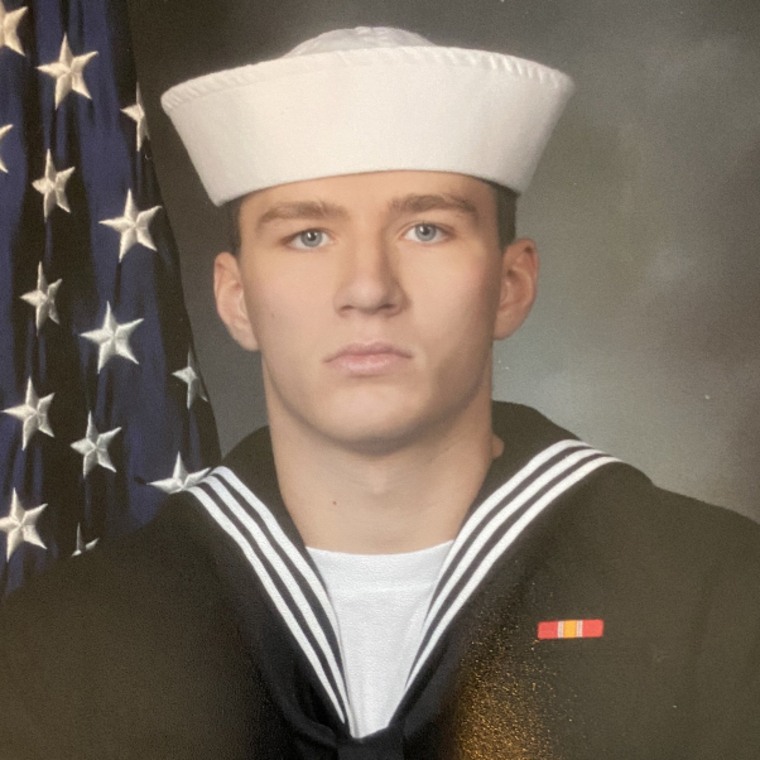 Maxton William Soviak was a Navy Corpsman from Milan, Ohio. His family said in a statement that he was "a wonderful son who loved his family, his community, and was proud to serve in the U.S. Navy."
"Words cannot express how heartbroken we are with this news and we will miss Max tremendously," they said.
A 2017 graduate of Edison High School in Milan, Ohio, Soviak excelled in the classroom and at athletics as a football player and wrestler, his former instructors and school district said in a statement.
Daegan William-Tyeler Page, 23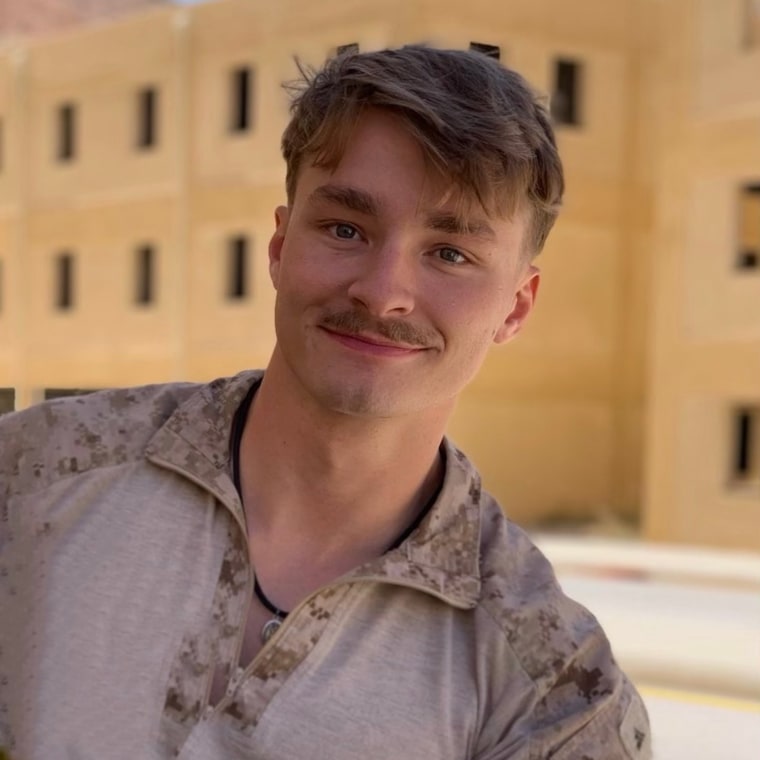 Daegan William-Tyeler Page, 23, was a corporal in the U.S. Marines from Nebraska's 2nd district, state Rep. Don Bacon said in a statement.
"No words can express the devastation, frustration, and sorrow his family is experiencing right now," Bacon said. "I pray for the healing and comfort of his family and friends during this difficult time. Corporal Page is an American hero who gave the last full measure of devotion. He served his country honorably, and his service will never be in vain."
Page graduated from Millard South High School in Omaha. The school remembered him as a "great patriot" in a Facebook tribute. His family said in a statement provided by the school that he joined the Marines because he "loved the brotherhood" of it.
"Daegan's girlfriend Jessica, his mom, dad, step-mom, step-dad, 4 siblings and grandparents are all mourning the loss of a great son, grandson and brother," they said.
His family said Page was a longtime member of the Boy Scouts and enjoyed playing hockey for a local club. He was a huge Chicago Blackhawks fan, his family said. In his spare time, he enjoyed hunting and spending time outdoors with his father.
After finishing his enlistment, his family said Page planned on coming home and going to a local trade school to possibly become a lineman.
"Daegan will always be remembered for his tough outer shell and giant heart," his family said. "Our hearts are broken, but we are thankful for the friends and family who are surrounding us during this time."
Romero reported from San Diego, Gains and Bhojwani from Washington, D.C., and Burke from New York.