WASHINGTON — Attorney General Jeff Sessions rejected a proposal by a junior campaign aide who offered to use his "Russian contacts" to try to set up a meeting between Donald Trump and Vladimir Putin, a source familiar with the matter told NBC News.
The aide, George Papadopoulos, has pleaded guilty to lying to the FBI, and documents released Monday show he was in contact with Russians who offered him "dirt" on Hillary Clinton — including thousands of emails.
This new revelation is significant because Sessions told Congress under oath in June that he had "no knowledge" of any conversations by anyone connected to the Trump campaign about "any type of interference with any campaign" by Russians.
Congressional investigators want to question Sessions about the new disclosures and his new recollection, multiple Congressional officials told NBC News. Both the judiciary and the intelligence committees have an interest in doing so, the officials said.
The meeting at which Papadopoulos floated the idea of Trump sitting down with Putin occurred March 31, 2016, and Sessions can be seen in a photo sitting at the head of the table. At the other end was Trump.
"The March 31 comments by this Papadopoulos person did not leave a lasting impression," said the person familiar with Sessions' views. "As far as Sessions seemed to be concerned, when he shut down this idea of Papadopoulos engaging with Russia, that was the end of it and he moved the meeting along to other issues."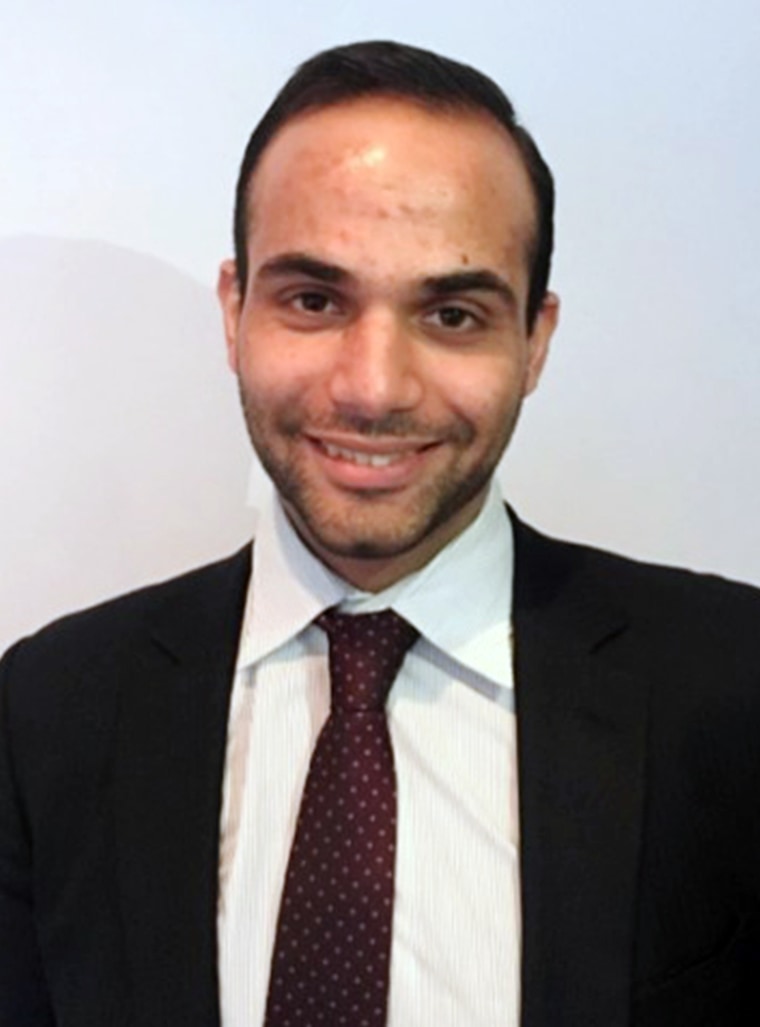 The source added, "Papadopoulos was some 29-year old that nobody had ever heard of and who struck people in the room as someone who didn't have a lot of credibility."
The source said Sessions was not aware that Papadopoulos had been offered "dirt" on Clinton or emails.
At a Senate Judiciary Committee hearing on Oct. 18, Sen. Lindsey Graham asked Sessions: "Did you ever overhear a conversation between you and anybody on the campaign who talked about meeting with the Russians?"
Sessions replied, "I have not seen anything that would indicate collusion with Russians to impact the campaign."
Sessions previously came under fire for failing to disclose two contacts with Russian ambassador Sergey Kislyak — in May and September 2016 — when he said during his Senate confirmation hearing that he had not met with Russian officials while part of the Trump campaign.
Some Democrats accused him of having committed perjury, a charge he has rejected.
In a letter to Sessions on Thursday, Sen. Al Franken, the Minnesota Democrat, accused him of failing "to tell the truth about your interactions with Russian operatives during the campaign."
Franken added, "This is another example in an alarming pattern in which you, the nation's top law enforcement officer, apparently failed to tell the truth, under oath, about the Trump team's contacts with agents of Russia—a hostile foreign power that interfered in the 2016 election."
Sessions' spokesperson did not immediately respond to a request for comment about the Franken letter.