Attorney General Jeff Sessions, whose opposition to legalizing recreational marijuana has long been on the record, said Monday he hasn't yet decided whether to crack down on possession of pot.
Current Justice Department policy, spelled out during the administration of former President Barack Obama in 2013, calls for federal prosecutions in only a narrow subset of possession cases — those involving distribution to minors, the involvement of gangs or organized crime, sales across state borders and cultivation of marijuana plants on federal land.
While several states have legalized possession of small amounts of marijuana for recreational use, Sessions stressed to reporters Monday in Washington, D.C., that "it remains a violation of federal law."
"I don't think America will be a better place when more people, especially young people, smoke pot," he said.
Related: With Sessions as Top Cop, Pot Advocates Getting Nervous
The cannabis industry operates in an unusual legal gray area, as eight states have legalized the drug even though the Drug Enforcement Administration classifies it as a Schedule I substance — meaning it's considered more dangerous than cocaine (Schedule II) or ketamine (Schedule III).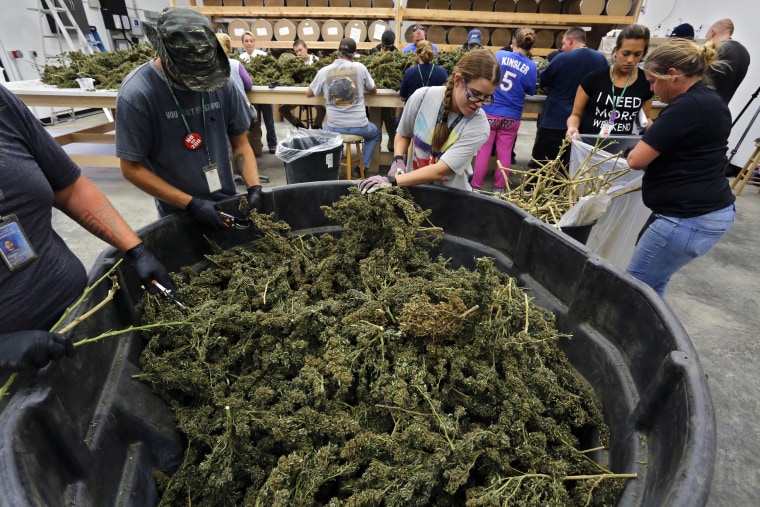 Meanwhile, the Justice Department's approach under Sessions toward medical marijuana remains hard to predict.
President Donald Trump said numerous times during the presidential campaign that, while he also opposed legalizing recreational pot, he was "100 percent" in favor of medical marijuana. But at his confirmation hearings last month, Sessions said he wouldn't commit to "never enforcing" the federal ban against its possession even for medical uses.
White House Press Secretary Sean Spicer later said Sessions would follow Trump's policies, but Mike Liszewski, director of government affairs for the medical marijuana advocacy group Americans for Safe Access, said the reassurances "provided little comfort."
"Sessions has yet to make such a commitment to respect state medical cannabis laws," Liszewski said in a statement.