A spring break party in the Florida Panhandle turned violent early Saturday after seven people, including at least three college students, were shot at a Panama City Beach house, officials said. One of the victims was shot in the head and others were hit multiple times, and some were fighting for their lives at local hospitals.
A suspect was arrested after the shooting — identified as David Jamichael Daniels, 22, of Mobile, Alabama — and was being held in the Bay County Jail on seven counts of attempted murder, according to the Bay County Sheriff's Office.
"I knew I was shot and the first one hit me, it was in my neck," one of the victims, Tykeria Ethridge, 22, told NBC station WPMI. She was also shot in the shoulder. "I fell down and I just got shot. Before that, I said 'I'm dead' and I blacked out," she told the station.
Sheriff's deputies responded to multiple reports of a shooting at the home at 12:55 a.m. local time (1:55 a.m. ET). The deputies found a "chaotic scene" with seven people — all in their early 20s — suffering from gunshot wounds, according to a statement from the Bay County Sheriff's Office. One victim was found outside the house, three in the street and the remaining three in the home, the statement said.
Bay County Sheriff Frank McKeithen said during a late afternoon news conference that Daniels was out on bond for drug possession. Two other unidentified men were with him at the time of the shooting and later interviewed and released, McKeithen said. One of the men was also out on bond, while the other man was recovering from a gunshot wound from an unrelated shooting on Monday.
McKeithen said investigators believe Daniels was the only person firing shots Saturday, but had not determined a motive for the shooting. It is unclear if Daniels is a student or had a connection with any of the victims.
A .40-caliber handgun was recovered in the backyard of the residence, McKeithen said.
One victim, Anesia Powell, 20, was shot in the arm and was in surgery Saturday afternoon, McKeithen said. Kearria Freed, 20, who was shot in the head, was in critical condition, as were Devanta Moore, 21, and Henton Franklin, 22, McKeithen said. The remaining victims, Jacole Young, 22; Kelli Curry, 21, and Ethridge were hospitalized in stable condition, he said.
At least three of the victims were students. Alabama A&M University released a statement saying Freed, Powell and Curry attend the school, which is about 375 miles west of Panama City Beach. The statement noted that a Bay County investigator had said earlier that the three female students were "innocent victims in the wrong place when an altercation broke out resulting in shots being fired." The school said that Daniels is not a student at Alabama A&M University.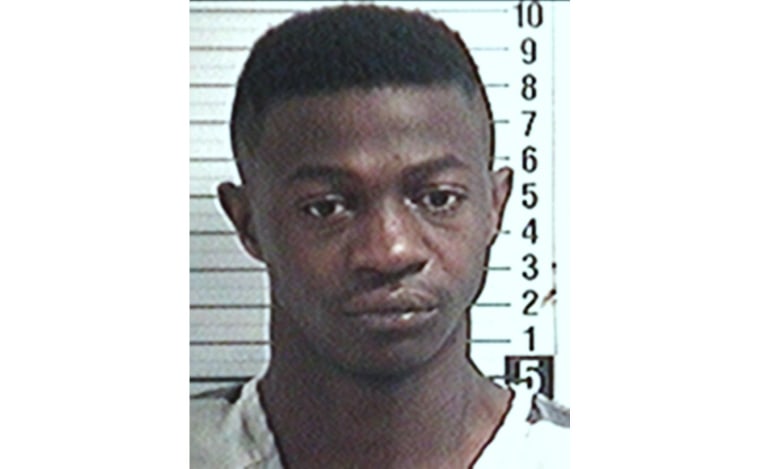 SOCIAL
— Daniella Silva and Elisha Fieldstadt