This treasure almost ended up in the trash.
Seven century-old baseball cards found recently inside a crumpled paper bag in the south have been authenticated as rare Ty Cobb cards, a California-based memorabilia expert announced Wednesday.
The seven T206 Ty Cobb cards from a 1909-1911 series are expected to be worth "well into the seven figures" altogether, Joe Orlando, president of Professional Sports Authenticator in Newport Beach said.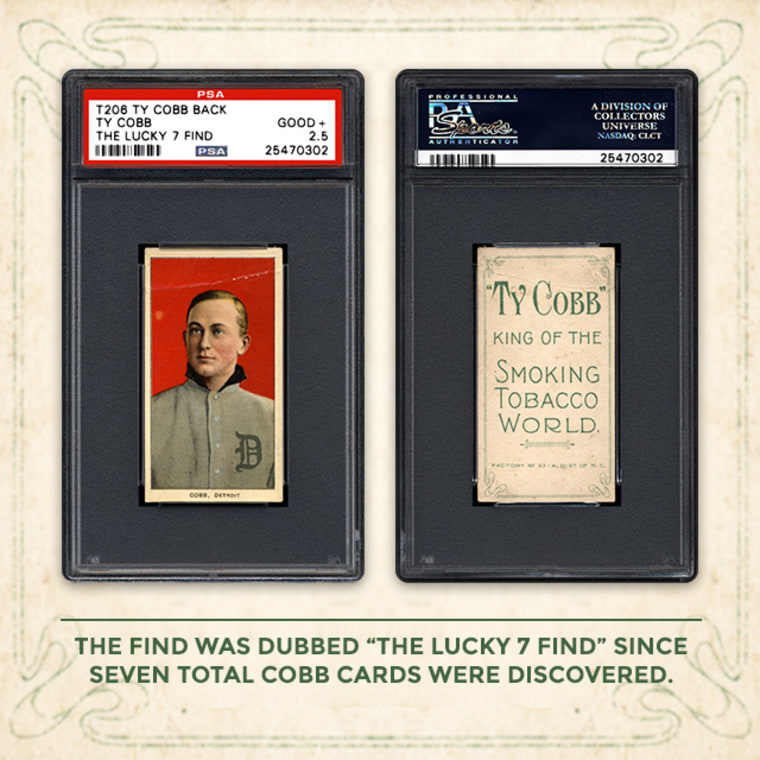 The cards were discovered in a torn paper bag in the home of a family's late great-grandfather earlier this year, and was almost mistaken for trash, Orlando said.
Cobb, nicknamed "The Georgia Peach" is considered one of the greatest baseball players of all time. He played mainly for the Detroit Tigers, but also spent two seasons with the Philadelphia Athletics in a career that spanned from 1905 to 1928. He was inducted into the Hall of Fame in 1936.
The find will rank up with some of the biggest discoveries of rare baseball cards, said Chris Ivy, director of sports memorabilia and collectibles for Heritage Auctions, and who worked with an Ohio family in the "Black Swamp Find" in 2012.
"There's no doubt in my mind that these are going to be highly sought after," Ivy said.
Ivy agreed that the seven cards, part of the American Tobacco Company set, could fetch seven figures. The cards feature Ty Cobb on the front and the words "Ty Cobb" followed by "king of the smoking tobacco world" on the back.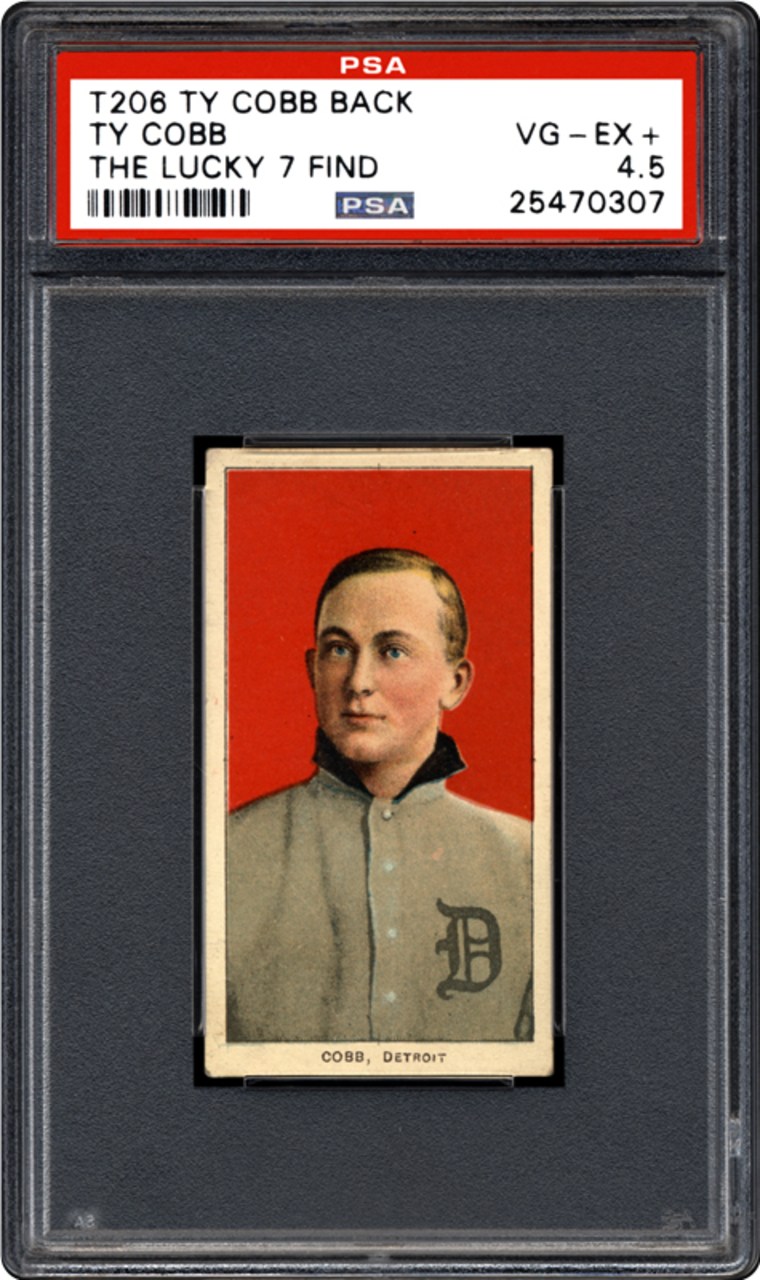 Prior to the find, there were about 15 of the cards known, Orlando said. "This is one of the greatest discoveries in the history of our hobby, involving one of the greatest rarities in baseball cards from arguably the most popular baseball card set ever produced," Orlando said in a statement.
The family that found the cards has asked for anonymity, PSA said.
What makes the find even more exciting for collectors is the reaffirmation that rare, forgotten baseball cards are still waiting to be discovered.
"People are always searching for that needle in the haystack," Ivy said. "They're still out there."