Nine people were arrested at the Kentucky State Fair Saturday night after using "noise-making devices" and leading others to believe shots had been fired, according to police.
"At this time, KSP investigators have found no physical evidence that a weapon was discharged during the disruption, but the investigation remains ongoing," the Kentucky State Police said in a statement.
State Police arrested eight of the individuals and Kentucky Fair Board Police arrested one. The group is comprised of three adults and six minors, police said.
They face charges of "disorderly conduct, menacing, possession of a stolen property and possession of a handgun," police said.
No injuries were reported as a result of the disturbance, police tweeted after the incident on Saturday.
The fair was notified about a situation in front of the midway area at 9:20 p.m. Saturday, according to a statement. State police arrived to investigate and secure the premises, and the fair began "a soft close" around 10 p.m. to ensure the safety of guests.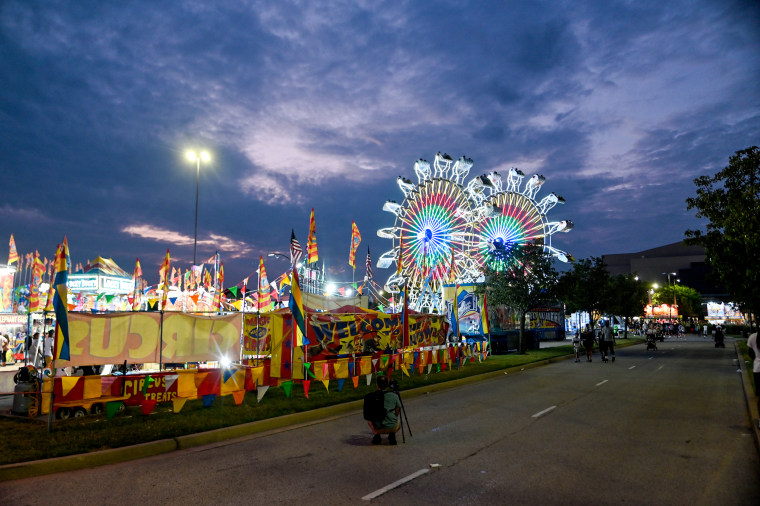 "The Kentucky State Fair is a long-standing tradition of fun and togetherness for many families," the fair said in a statement issued on Sunday. "It is unfortunate that a few individuals and poor decisions disrupted that. While we are not able to provide details on the police investigation, we are thankful no one was injured and appreciate the Kentucky State Police and our Fair Team members who quickly responded to this incident."
The fair resumed with normal operations Sunday, it said in a statement.