Three men were arrested in connection with shootings that left eight people injured overnight near the oceanfront in Virginia Beach, police said Saturday.
Ahmon Jahree Adams, 22, of Chesapeake; Nyquez Tyyon Baker, 18, of Virginia Beach; and Devon Maurice Dorsey Jr., 20, of Virginia Beach, were charged with felonious assault and reckless shooting in one of Friday's three shootings, according to officials.
They do not face charges in the others, including one where a bystander was killed and another where an officer encountered an armed man and fatally shot him, police said.
In what has been described by the police chief as a "very chaotic night at the beach," multiple officers responded to the first scene on Atlantic Avenue and 20th Street about 11:20 p.m.
"The preliminary investigation indicates that a group of individuals were involved in some type of conflict that resulted in a physical fight," police said in a statement. "At some point during the physical altercation, several individuals produced firearms and began shooting at each other, resulting in numerous people being wounded."
While on that scene, officers heard more gunfire and found an additional shooting victim in the 300 block of 19th Street, according to the department. That victim, Deshayla E. Harris, 29, of Norfolk, died at the scene.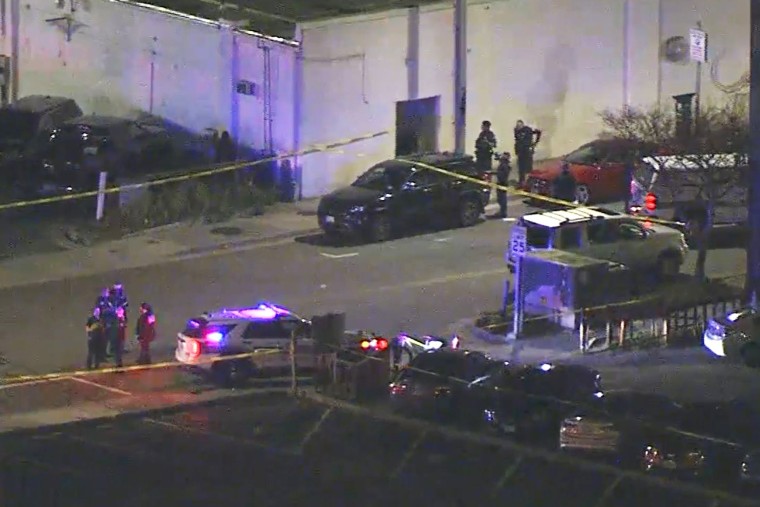 Police do not believe the deadly shooting is related to the initial incident.
It appears to be "a separate shooting incident that we're still trying to piece together," Virginia Beach Police Chief Paul Neudigate said.
Around the same time, an officer opened fire after encountering the armed man, police said. The victim, Donovon W. Lynch, 25, of Virginia Beach, died at the scene. No other details, including what kind of weapon Lynch had or how many times the officer shot him, have been released.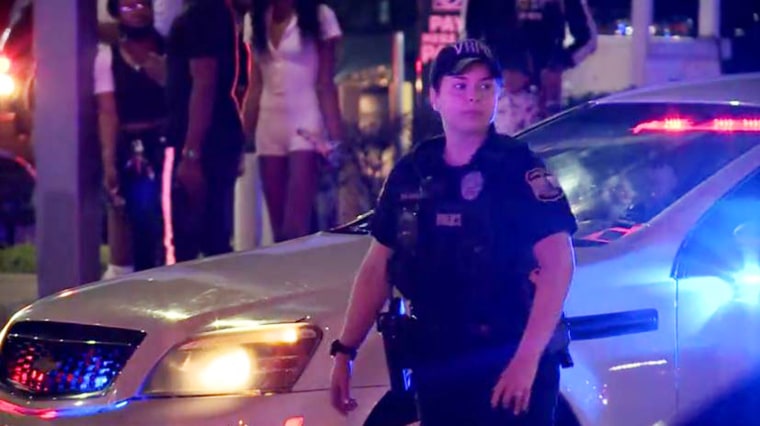 A vehicle hit one officer at some point during the three incidents, police said. That officer was taken to a hospital and released. No other officers were injured in the shootings or response, Neudigate said.
The eight surviving victims were taken to hospitals with injuries that ranged from serious to life-threatening, the department said. Six of them were being treated at Sentara Virginia Beach General Hospital, the hospital said.
Multiple roads were blocked off throughout the night while police worked in the area.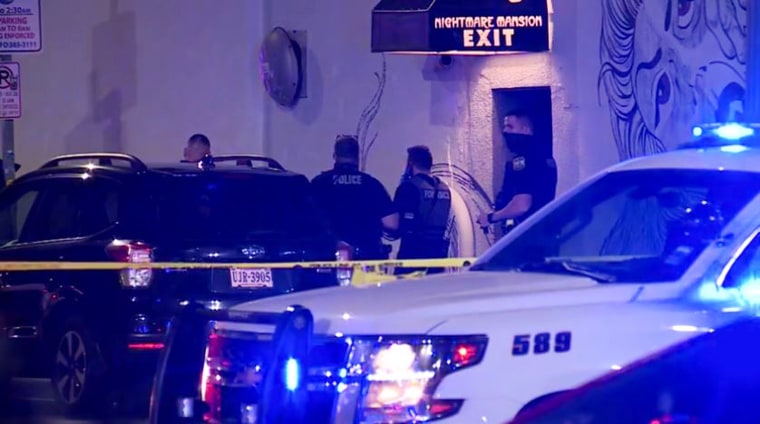 Virginia Beach is an annual destination for spring break vacationers.
The incidents come amid a spate of recent shootings including in Boulder, Colorado, this month which prompted President Joe Biden to renew calls for stronger gun laws — including banning assault weapons and expanding background checks.
Many Republicans and the National Rifle Association have opposed such measures.