A shooting at a Virginia party promoted on social media and attended by college students early Sunday left two people dead and five others injured, police said.
Norfolk State University identified one of the dead as Angelia Aracelis McKnight, a second-year student who was a "pre-nursing" major from New York. No age was given.
NBC affiliate WAVY of Portsmouth, Virginia, identified the other person who dies as Zabre Miller, 25. The station said the party was near Old Dominion University; no students from the campus were reported to have been shot.
A call came in around 12 a.m. Sunday about a shooting in the 5000 block of Killam Avenue, police said. The location is about a 12-minute drive from Norfolk State University's campus.
Seven people were hospitalized, authorities said.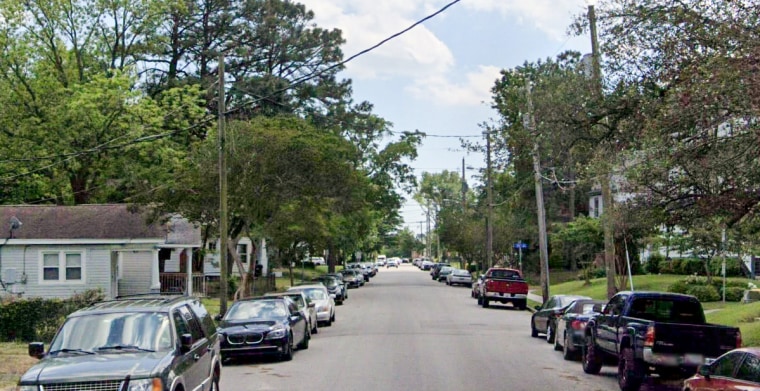 Some of the victims were found away from the party, said Norfolk's interim police chief, Michael Goldsmith, with some getting in private vehicles to seek medical attention.
He said the violence, which might have involved a handgun and a long gun, started with a fight.
"Apparently a fight broke out at a party, and, once the fight started, somebody pulled out a gun and started shooting," Goldsmith said at a news conference Sunday.
He said that shootings over small conflicts are not tolerable but that they are also hard to prevent.
"In the process of that, they shoot innocent people, who end up dying," Goldsmith said. "There is no policing strategy when somebody gets mad at somebody and decides to pull out a gun.
"That is access to firearms," he continued. "That is not being able to control emotions."
Goldsmith said the event was promoted on social media; he did not name which platform.
Norfolk police informed Norfolk State University that "several" students had been victims in the shooting at the "isolated off-campus location," the school tweeted. It did not say how many students might have been victimized.
"NSU Police have secured the NSU campus," the university said. "Counseling is being made available for any student in need of services."
In another tweet, the university again offered counseling to students and encouraged "the campus community to remain vigilant of their surroundings."