At least seven people in Riverside, California, were shot during a Halloween party at a nightclub early Monday morning, police said.
The shooting happened just after midnight (3 a.m. ET) at Sevilla Nightclub in Riverside during the club's "The First Purge" event based on the 2018 film where crime is made legal for 12 hours.
The Riverside Police Department said all seven people were hospitalized with non-life-threatening injuries.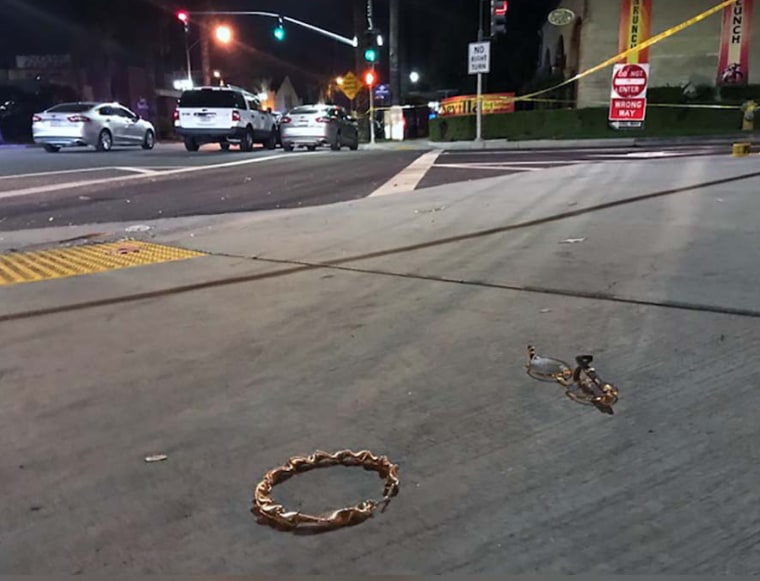 "Officers arrived and located two victims suffering from gunshot wounds. The victims were transported to a local hospital to receive medical treatment. An additional five victims later arrived at local hospitals to receive medical treatment for gunshot injuries suffered during the shooting at the nightclub," authorities said.
Police said the shooting happened both inside and outside the club, and appears to be gang-related. So far, no arrests have been made.
One witness told KTLA that he was dancing when the shots suddenly rang out.
"I turned around and people (were) shooting," he said. "I ran behind the bar and all of a sudden there was a whole bunch of people crunched up by the exit. I heard like 10 (shots) in a row. I was just praying, like, 'God get me through this.'"
Another person at the club said fights then broke out in the street after the shooting inside the venue.
This is a developing story, check back for updates.