/ Source: Associated Press
Scientists say they're seeing more evidence that higher-than-normal ocean temperatures are causing near-shore bleaching off Hawaii. "It is fairly common to see some level of bleaching around this time of year," Anne Rosinski, marine resource specialist at Hawaii's Department of Land and Natural Resources, said on Monday. But "this is way above average from what we would expect."
Warm water prompts algae inside the coral to leave, which starves coral and turns it white. It's the same phenomenon causing mass bleaching that was detected about 1,000 miles northwest of Honolulu. The bleaching that crews have found along Oahu's windward coast is especially severe, according to officials at Hawaii's Department of Land and Natural Resources. This September was the second-hottest on record since the 1940s, with recent underwater temperatures as high as 86 degrees, scientists noted. A maximum of 83 degrees is normal. The warm temperature is adding to the stress factors coral already face, such as pollution, sediment in the water, invasive algae and being trampled upon.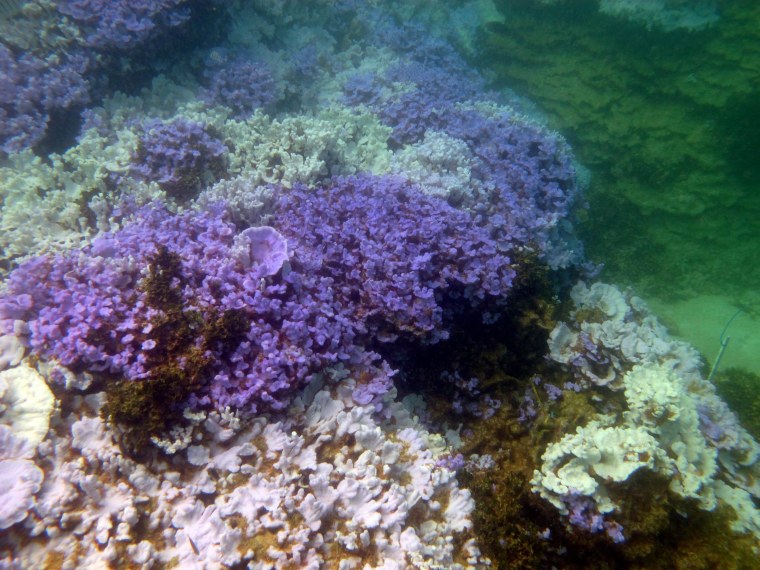 IN-DEPTH
- The Associated Press