While walking to meet her lawyer, R. Santos was told she would be sexually assaulted "one-on-one" by the immigration officer escorting her at the York County Jail in Pennsylvania.
But when she filed a sexual harassment complaint against the officer shortly after his threat, the prison put her in solitary confinement, "as retaliation" she says, for eleven days — an ordeal that still haunts her.
"He reminded me that I was under his control and, at that moment, I was, because no one could hear or see us and he could have done anything to me," said Santos, asking her first name be withheld for fear of more retaliation. "And what did I get for reporting him? I got put in the hole."
Santos, along with 26 similar alleged victims, are now lodging a federal civil rights complaint to the Department of Homeland Security's Office for Civil Rights and Civil Liberties for the unbridled sexual abuse/harassment they endured in immigration detention centers across the country.
The complaint, filed on Tuesday by the California-based non-profit Community Initiatives for Visiting Immigrants in Confinement (CIVIC), says that the DHS Office of the Inspector General (OIG) received over 33,000 complaints of sexual and physical abuse by its agencies from 2010 until 2016 — but investigated less than one percent of them.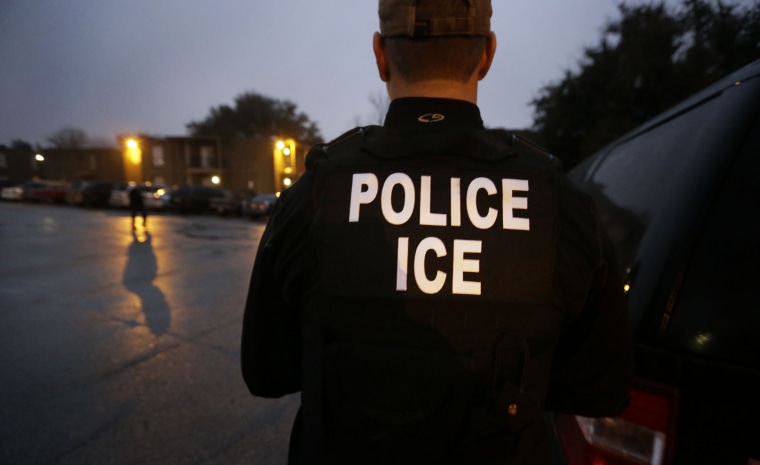 The OIG, tasked with investigating government wrongdoing, started categorizing "sexual abuse" complaints in 2014, and since then the agency received at least 1,016 reports — primarily from the division of Immigration and Customs Enforcement (ICE) — according to the complaint based on several Freedom of Information Act requests.
"That's an average of more than one complaint of sexual abuse per day," said CIVIC Executive Director Christina Fialho.
Yet, OIG ignored almost 98 percent of those, deeming them unsubstantiated or referring them back to the agency accused of the abuse with no follow-up, she said.
In addition to those complaints of sexual abuse reported by people in detention, there were 402 complaints of "coerced sexual contact," 196 complaints of "sexual harassment," and 380 complaints of "physical or sexual abuse" lodged against ICE, according to the complaint.
Related: Trump Administration Plans Expanded Immigrant Detention, Documents Say
"By not properly investigating each allegation of sexual assault, our government sends a message that sexual abuse of immigrants will be tolerated," she said. "Immigrants who have survived sexual trauma in detention are re-victimized by an ineffective or non-existent investigation process," she said.
But the Department of Homeland Security called the federal complaint "grossly inaccurate."
"During the 6-year time frame covered by this report, ICE, for instance, recorded more than two million admissions to its detention facilities nationwide. While ICE's goal is to prevent all sexual abuse among its custody population, given the volume of individuals who annually pass through its detention system, the agency believes the overall incidence of such activity is very low," said Gillian M. Christensen, a spokesman for DHS in a statement to NBC News.
Douglas Menjivar, who said he was twice raped inside a Texas detention facility by other prisoners and was denied medical care by ICE, said that people need to know what's happening inside these prisons.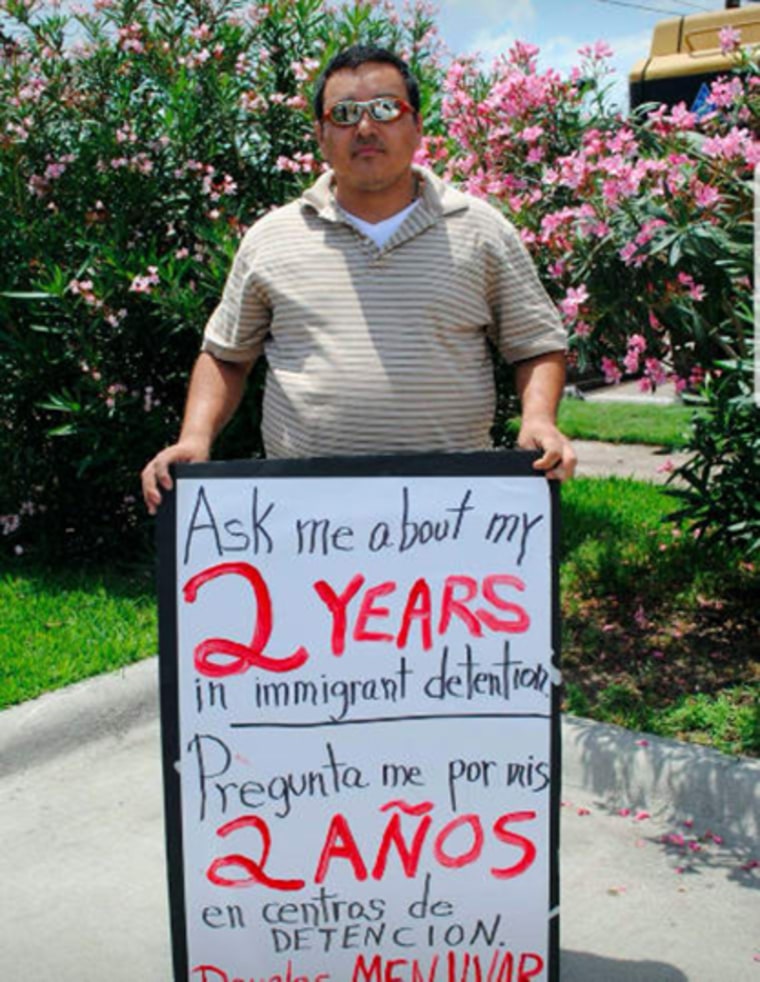 "Officers are supposed to protect you and help you, but they told me they don't care and that the jail is full of stupid people and I was the most stupid for allowing this to happen to me," Menjivar said through a translator at CIVIC. "They then taunted me for weeks calling by calling me a homosexual."
Menjivar, who is also listed in the federal complaint, said he was put into solitary confinement for three months by ICE, which included a 24 hour period where he was forced to strip off his clothes while guards laughed at him.
Menjivar, who is still awaiting a deportation hearing, is filing for a "U visa," which can be given to victims of crime.
Of the 76 detention centers where sexual assault was documented, the top five with the most complaints are run by private detention centers — another complicating factor for regulation and oversight.
Related: ICE Arrests Transgender Woman Seeking Help for Domestic Violence
Three of top 5 are operated by the GEO Group who said they have "a zero-tolerance policy towards all forms of sexual abuse and sexual harassment," in a statement to NBC News.
The ultimate goal for Congress should be to establish a bipartisan National Prison Rape Elimination Commission whose sole job would be to look deeper into these investigations, Fialho said.
Santos, who is still fighting her immigration case while out on bond, said she speaks out about what happened to her so she can give all those who are still inside a voice.
"Anybody in a detention center deserves to be treated with respect. It doesn't matter if they're in there," she said. "If you want to deport then deport, but don't treat them that way and take their dignity," she said.