Two phony cancer charities that swindled donors out of more than $75 million will be dissolved, officials said Wednesday.
Cancer Fund of America (CFA) and Cancer Support Services (CSS) claimed to help cancer patients — "but instead, spent the overwhelming majority of donations on their operators, families and friends, and fundraisers," according to a statement from Georgia Attorney General Sam Olens.
The charities will be permanently closed and the president of both charities, James Reynolds, Sr., has been banned from working for any non-profits, the statement said.
"The order imposes a judgment against CFA, CSS, and Reynolds, jointly and severally, of $75,825,653, the amount consumers donated to CFA and CSS between 2008 and 2012," Olsens said in a statement. "The judgment against CFA and CSS will be partially satisfied via liquidation of their assets."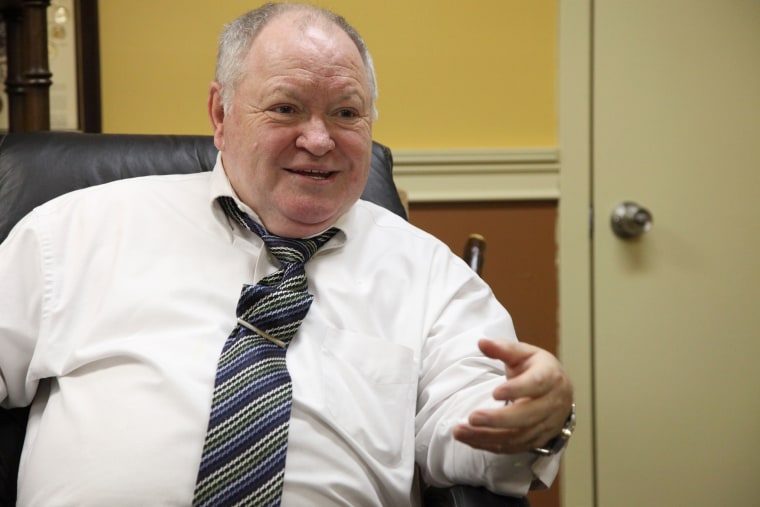 Working with the Federal Trade Commission and agencies from all 50 states, Olens obtained a permanent injunction to shut down the organizations Wednesday.
"Today, joining forces with federal and state partners, we have put an end to an egregious and extensive charity fraud scheme which claimed to assist children with cancer and breast cancer patients," Olens said. "These so-called charities took advantage of the generosity of others to fund their lavish lifestyles."
Related: Cancer Charities Scammed Millions From Donors, Feds Say
The move follows a May 2015 lawsuit against four sham charities, including Cancer Fund of America and Cancer Support Services, that alleged that cumulatively, the four organizations scammed donors out of more than $187 million.
Just 3 percent of the funds raised by the four charities actually went to charitable causes, the suit said.
"The charities or their telemarketers allegedly falsely told donors that their contributions would be used to provide pain medication to children suffering from cancer, to transport patients to chemotherapy appointments, and to pay for hospice care for dying patients. None of these services are believed to have actually been provided," said a statement from the office of New York Attorney General Eric Schneiderman at the time.
Related: Wounded Warrior Project Fires Top Two Executives Amid Reports of Lavish Spending
The two other charities settled last May. Wednesday's settlement "concludes the largest joint enforcement action ever undertaken by the FTC and state charity regulators," according to Olens.
The judgment against Reynolds will be suspended when he surrenders his artwork, two pistols, and the sale of a pontoon boat.