A Florida cop's heartwarming response to a noise complaint about kids playing basketball proved to be a slam dunk with someone who knows a thing or two about the game.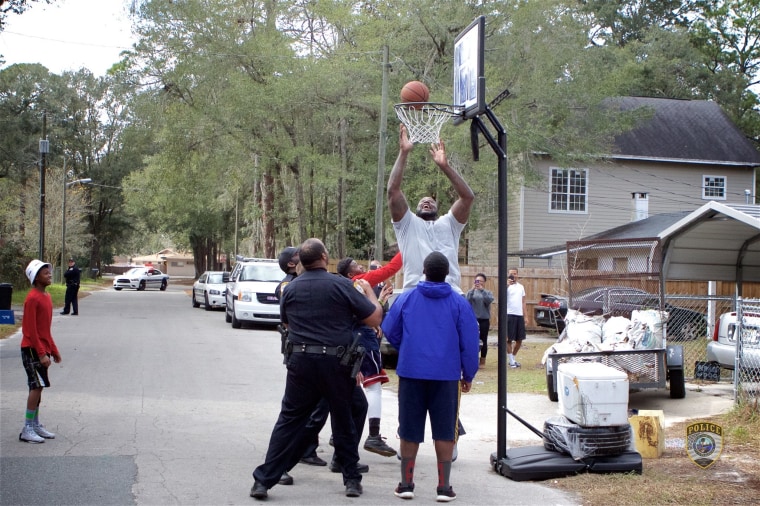 NBA all-star Shaquille O'Neal was among more than 14 million people who viewed video of Gainesville Police Officer Bobby White responding to a call about kids playing "loudly" in the street by joining the group in a game of hoops instead of shutting them down.
Watch: Florida Cop Has Heartwarming Response to Noise Complaint
The 4-time champ made a surprise stop at the Gainesville Police Department on Saturday to praise White and help the officer make good on a promise to "bring backup" for another pickup game with the kids.
Dashcam footage of White responding to the noise complaint went viral after the department posted the video to its Facebook page on Thursday, with the message: "We're going to let kids be kids. We are going to focus on the ones that commit crimes. #HoopsNotCrime."
The officer returned to the scene of the non-crime to challenge the kids to a rematch on Saturday.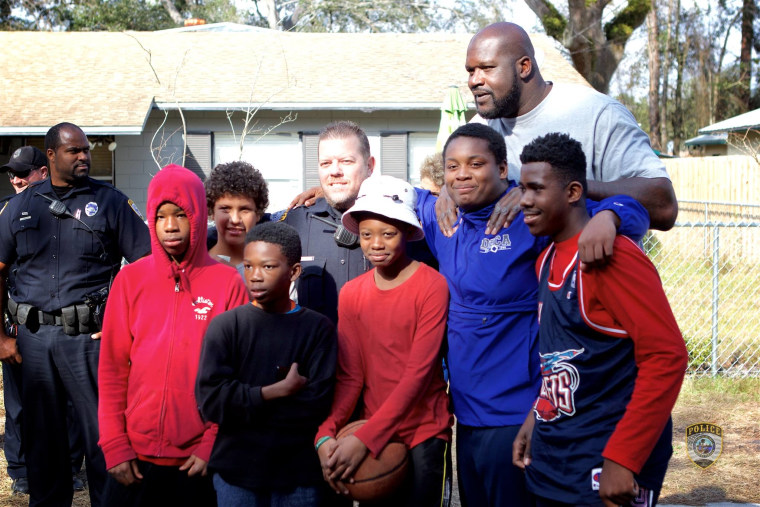 "Told you I was gonna bring some backup, right? You guys ready?" White asks the kids.
"Look at these big guys I brought. You sure you can take them?" he taunts, pointing to a group of officers.
That's when O'Neal emerges from an SUV to give the kids a true Shaq attack.
"These kids will never forget the day Shaq rolled up to their house to play ball," the police department wrote on its Facebook page along with video of the game.
The officers and the "Kazaam" star played a game with the kids while a group of awestruck neighbors looked on, presumably without any more noise complaints.