The 4-year-old girl stood in the hallway of the City Clerk's office, holding a lime-green poster with an offer written in marker that was impossible to resist.
"Can I be your flower girl?"
Annabelle Earl, a hopeful romantic from the New York City borough of Brooklyn, had heard about the joys of being in a wedding party from her baby-sitter's daughter.
She, too, wanted to be a pint-size petal pusher and she knew she had what it takes: a long, fancy dress and a bouquet of pretty posies.
What she didn't have was a wedding.
But Annabelle had moxie. And even better than that, she had a mom who was willing to get creative when it came to making a dream come true.
Back in April, Kim Earl had taken Annabelle to Washington, D.C., where they visited Yoko Ono's "Wishing Tree" in a Smithsonian sculpture garden. Annabelle walked up to it and whispered her heart's desire.
"Then she said to me, 'Can I tell you what I wished for?' I said of course and she said, 'I wished for a rainbow unicorn for a pet, a real one,'" her mother recalled.
"I said, 'Sweetie, those aren't real. You can't have that.' And she was devastated."
Some other options were discussed and Annabelle decided that if she couldn't have a rainbow unicorn she would like to be a flower girl.
There was only one problem.
"We don't have anyone in our circle close to being married," her mother said.
Earl was not about to disappoint her little girl, so she came up with a backup plan. Annabelle would go to the City Clerk's office in Manhattan, where 20,000 New Yorkers get hitched every year in a no-frills $25 ceremony, and see if anyone wanted her services.
She showed up last Friday, in an elegant rose-print dress and white lace gloves, clutching a dozen pink and purple roses she purchased at a bodega.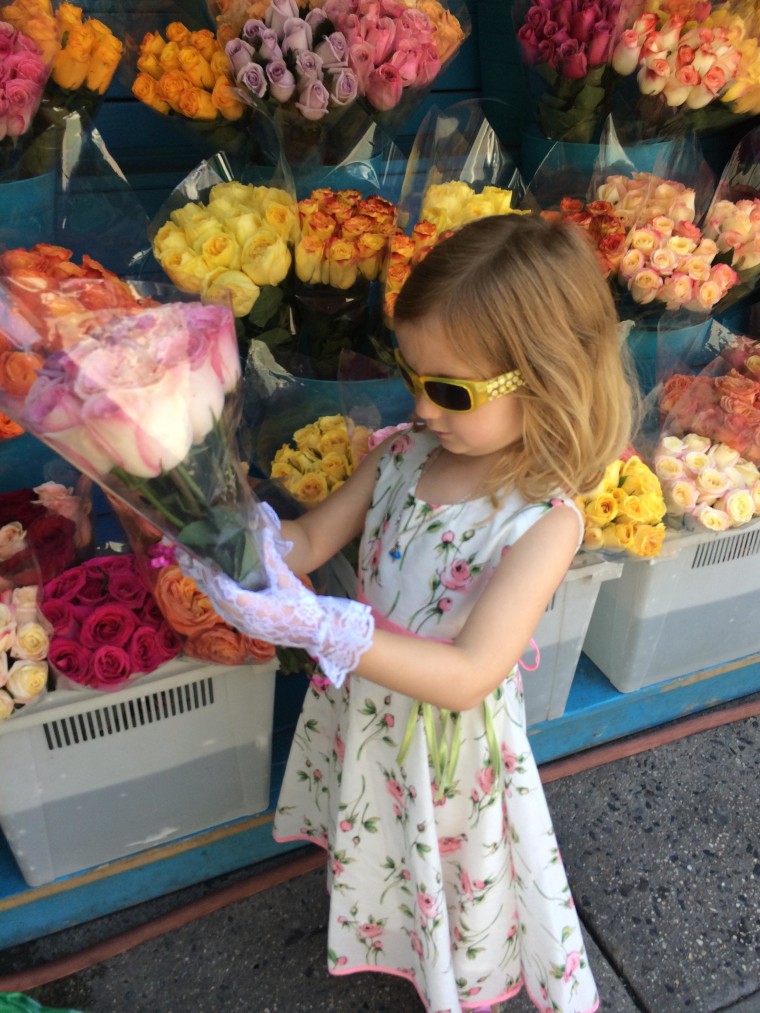 "We stood there and she held up her sign and people walked past and would smile but no one came up to her," Earl said. "I said, 'I think we're going to have to ask people.'"
Annabelle surveyed the couples, chose one and approached with the proposal.
"The woman said, 'No thank you,' and I thought, 'Goodness, this is going to be a long day,'" Earl said.
Annabelle was undeterred. She pointed to another couple and they walked over. These lovebirds were game.
"She was too adorable to say no to, and we thought it would be fun to make her day as well as ours," said the bride, who did not want to be identified.
Their number was called quickly, and bride and groom and flower girl and flower girl's mom went inside. Annabelle stood right next to the betrothed and did just what every other first-time flower girl does.
She got scared.
"It was just like a real wedding," said her mom, who had to hold her.
After the clerk pronounced the man and woman married, Annabelle handed the bride the bouquet and then popped an important question.
"Is there cake?" she asked.
Her mom took her to a nearby bakery for a treat and texted the newlyweds a photo with the caption, "Here's to a sweet future."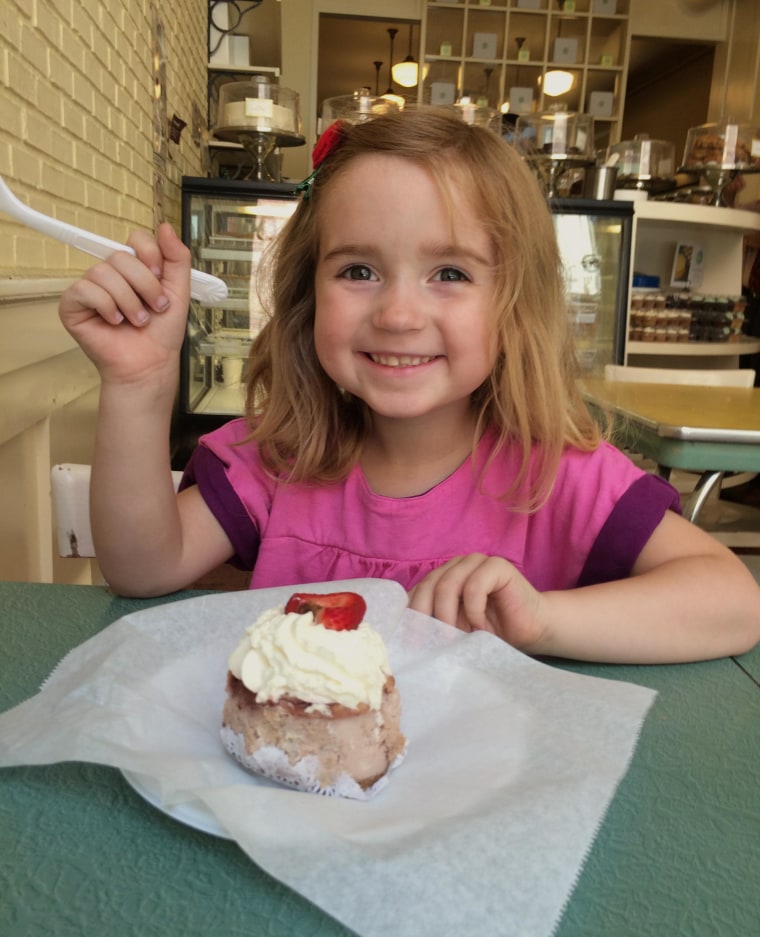 Earl said Annabelle was thrilled with the experience but not interested in a two-fer that day. But Annabelle told NBC News she would like to repeat the volunteer gig.
"I want to go back to City Hall," she said. "It made me happy."
What was the best part?
"Giving flowers to the bride," she said.