A district attorney and a sheriff's office in Oklahoma are at odds over the possibility that a 47-year-old cold case could be linked to the "BTK" serial killer, who was sentenced to life in prison after he confessed to killing 10 people in a bloody spree from the 1970s to the '90s.
Osage County District Attorney Mike Fisher said at a news conference Monday that there isn't enough information to label Dennis Rader, aka the BTK killer, as a suspect in the 1976 disappearance of Cynthia Dawn Kinney, whose body has never been found. Rader nicknamed himself BTK for "bind, torture, kill."
The sheriff's office, however, called Rader a "prime suspect" and says Fisher didn't have enough details to make that determination.
Kinney was 16 when she vanished on June 23, 1976, in Pawhuska, Oklahoma. She was reportedly last seen leaving a laundromat and getting into a car with two women, according to the National Missing and Unidentified Persons System.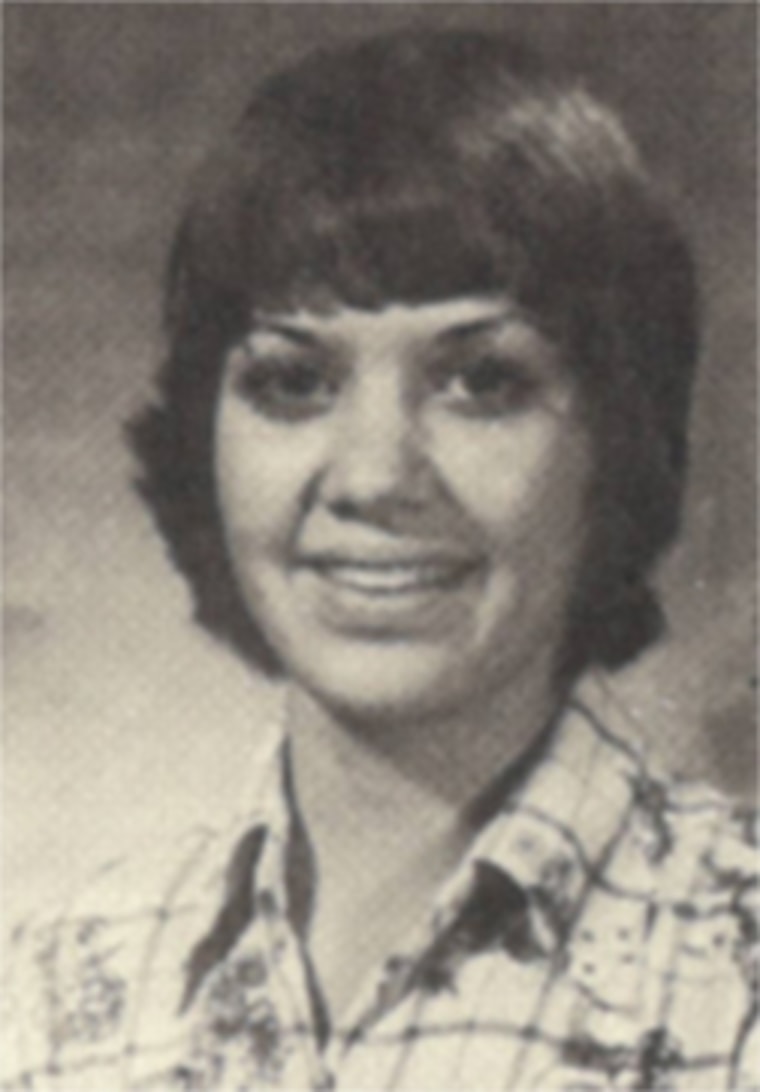 In August, the sheriff's office said it had conducted a search "closely tied" to Kinney's case at Rader's former home in Park City, Kansas, after it received information.
The sheriff's office said in a news release that "items of interest" found at the home will undergo a thorough examination to determine whether they are linked to Kinney's case and other unsolved killings.
Authorities haven't said what information led them to call Rader a suspect in Kinney's case. Last month, however, the office released an excerpt from his journal in which he referred to a project titled "Bad Wash Day." Authorities said Rader referred to his victims as projects.
"Laundry Mat were a good place to watch victims and dream," he wrote. "The Brunette was the target."
Rader is also a suspect in the death of Shawna Beth Garber, whose body was found in 1990 in McDonald County, Missouri, The Associated Press reported.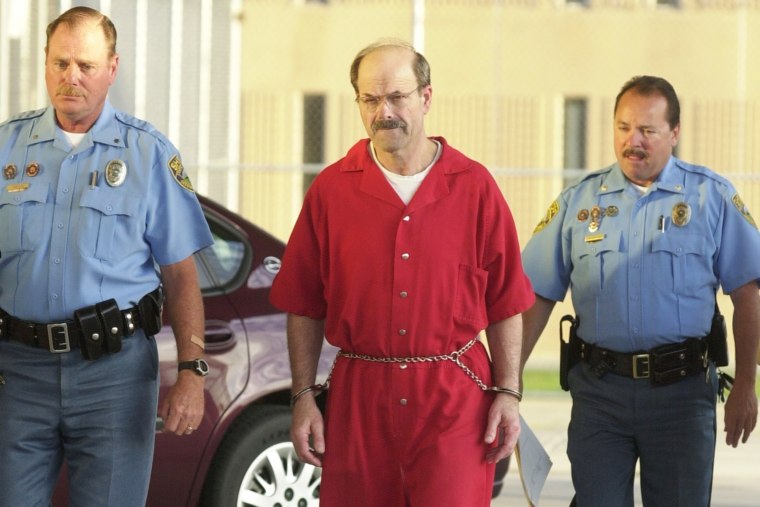 Fisher, the district attorney, however, suggested Monday that more information is needed to make the connection to Kinney's disappearance.
"Information has been shared with the media during the last 30 days that suggest Dennis Rader, aka the BTK killer, is a suspect in the disappearance of Cynthia Dawn Kinney from Pawhuska in 1976. While that information may lead to speculation and rumors, our legal justice system cannot guess as to someone's involvement in a crime no matter the history of the person being accused," Fisher said.
Fisher, who said he met with Kinney's parents last week, said speculation about Rader's involvement has caused the family "pain, heartache, sleepless nights and emotional distress."
"As of this date, the information that has been shared is insufficient to file criminal charges against Dennis Rader," he told reporters.
The sheriff's office disputes that, and it has started the National BTK Task Force, which will use the expertise and resources of federal and local law enforcement agencies from Oklahoma and Kansas to solve cases linked to Rader.
"It is important to note that District Attorney Fisher has not reached out to the OCSO to discuss the details or developments of this investigation," the sheriff's office said. "Therefore, his comments regarding the case are based on incomplete information and do not accurately represent the OCSO's efforts or the progress made."
The sheriff's office also accused Fisher of trying to "derail the investigation" by trying to stop investigators from interviewing Rader in prison. Fisher's office didn't immediately respond to a request for comment.
Fisher said he has asked the Oklahoma State Bureau of Investigation to open a formal investigation into Kinney's case.
"While there have been prior investigations into Ms. Kinney's disappearance, I feel it is incumbent upon me as the district attorney to do everything possible to ascertain whether Dennis Rader or someone else was involved in her disappearance," he said.
The sheriff's office is also working with the Oklahoma State Bureau of Investigation, the Kansas Bureau of Investigation and other agencies.
The sheriff's office planned to hold a news conference Tuesday afternoon to provide further details.