At Sherman Alexie's request, Hachette Book Group halted the paperback release of the Native American writer's memoir because of numerous sexual harassment allegations, The Associated Press reported Sunday.
Alexie's newest book, "You Don't Have to Say You Love Me," came out in hardcover in 2017 and was scheduled to go out in paperback until Alexie requested that the publishing company put an indefinite hold on the release. He is the author of the best-selling young-adult novel "The Absolutely True Diary of a Part-Time Indian," and the writer of the screenplay for "Smoke Signals."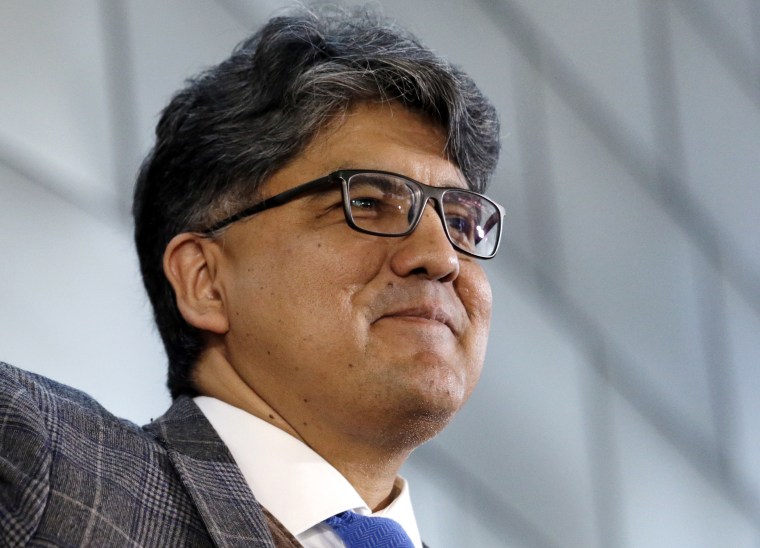 Dozens of women have come forward since the beginning of March claiming that Alexie sexually harassed them. Litsa Dremousis, a writer based in Seattle who had a consensual sexual relationship with Alexie, said she confronted him after hearing reports of inappropriate behavior from other women. She then sent out tweets urging the others to come forward to reporters who promised anonymity.
NPR first reported on the sexual harassment allegations against the writer and gathered testimony from three women on the record. NPR credited author Anne Ursu, who wrote a Medium article that looked into sexual harassment in the children's book industry, with jump-starting the investigation.
Other female writers, like poet Jeanine Walker and Erika Wurth and Elissa Washuta, both Native American authors, discussed with NPR their claims that Alexie sexually harassed them. Walker, a teacher, said she invited Alexie to visit her classroom and asked him to take a look at her poems. She said he never looked at her poems but asked to kiss her instead.
Washuta told NPR that she went out one night with a group of people, including Alexie. "Sherman told me that he could have sex with me if he wanted to," she said. "But he used a stronger word, beginning with F. You know, he had not said it quietly, he had not whispered it. It seemed that the men we were talking to could have heard it. I couldn't believe that somebody would say something to me like that. This older man who I didn't know, who was much more powerful than me."
In a public statement, Alexie denounced Dremousis' accusations, but said, "There are women telling the truth about my behavior and I have no recollection of physically or verbally threatening anybody or their careers. That would be completely out of character. I have made poor decisions and I am working hard to become a healthier man who makes healthier decisions." Dremousis released a public Facebook statement in response in which she claimed that parts of his statement were false.
In a statement, a Hachette representative said, "We were surprised and troubled to hear the allegations that have recently emerged, and are concerned about the distress this situation has caused so many." Alexie's literary agent, Nancy Stauffer Cahoon, did not immediately respond to a request for comment from NBC News.
The prominent Native American writer also declined the Andrew Carnegie Medal for nonfiction — a prize valued at $5,000 — from the American Library Association for his upcoming memoir.