Facebook Chief Operating Officer Sheryl Sandberg spoke for the first time publicly Saturday about the death of her husband, telling graduates at UC Berkeley that they will face adversity in life, but they can overcome it.
"Today I will try to tell you what I learned in death," Sandberg said in a commencement address.
"Dave's death changed me in very profound ways. I learned about the depths of sadness and the brutality of loss," she said. "But I also learned that when life sucks you under, you can kick against the bottom, break the surface, and breathe again."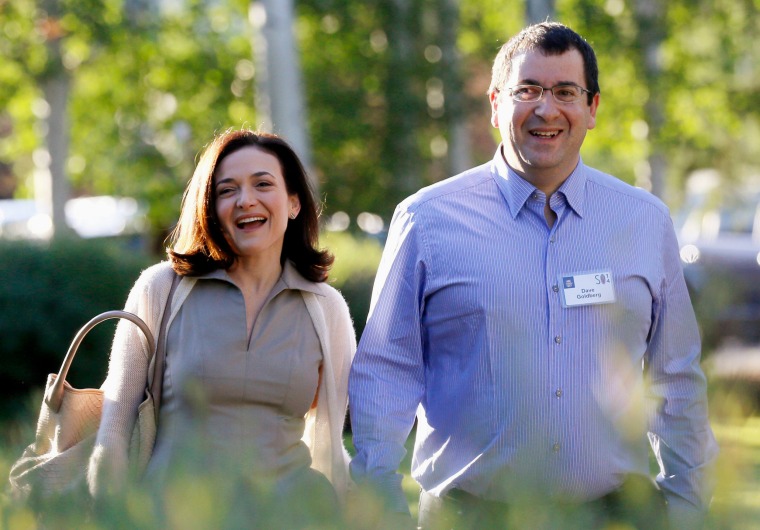 In a little over a year since Sandberg's husband, David Goldberg, died suddenly while they were on vacation in Mexico, she has opened up from time to time on Facebook.
Most recently, she wrote a post acknowledging that she never realized how challenging single motherhood was until she was forced to experience it for herself.
But in her speech to the UC Berkeley class of 2016, the "Lean In" author spoke candidly about the wisdom she has gained in the year since she lost her husband. "I have never spoken publicly about this before. It's hard. But I will do my very best not to blow my nose on this beautiful Berkeley robe," she said.
She told the graduates that she was sharing her experience with them because they too will face challenges and set-backs, possibly more grueling than what they have encountered before.
"The question is not if some of these things will happen to you. They will," Sandberg said.
"It is the hard days — the times that challenge you to your very core — that will determine who you are," she said. "You will be defined not just by what you achieve, but by how you survive,"
Sandberg shared times in which she was heavily distraught over the loss of her husband, and the advice from loved ones: To pursue and make the most out of other options, to "lean into the suck," to be grateful that the situation wasn't more devastating, and other words of encouragement that helped her get through the year.
"When the challenges come, I hope you remember that anchored deep within you is the ability to learn and grow," Sandberg said. "You are not born with a fixed amount of resilience. Like a muscle, you can build it up, draw on it when you need it."