The man who fatally shot former NFL player Joe McKnight outside New Orleans — in an incident that the sheriff said began as a case of "road rage" — was charged in a road rage case a decade ago but the charge was dismissed, authorities said.
Ronald Gasser, 54, shot McKnight three times from the driver's seat of his Infinity in the New Orleans suburb of Terrytown at around 2:43 p.m. Thursday, authorities said. He remained at the scene following the shooting until law enforcement arrived and admitted to the shooting, the sheriff's office said.
In a press conference on Friday, Jefferson Parish Sheriff Newell Normand alluded to Gasser's previous arrest, but he could not recall the details.
The sheriff's public information office commander, Col. John Fortunato, explained later in an email that Gasser had been arrested 10 years ago — Feb. 20, 2006 — at the same intersection where the shooting occurred.
According to Fortunato, Gasser followed an individual who had attempted to report him for reckless driving into a service station, where he verbally assaulted the individual and then struck him with a closed fist several times.
The gas station is located at the intersection of Holmes Boulevard and Behrman Highway in Terrytown, which is near where Thursday's shooting occurred.
Gasser was issued a misdemeanor summons for simple battery, but the charge was ultimately dismissed, Fortunato said. He didn't know why the charge was dismissed, but said the office would provide more information when they had fully researched the occurrence.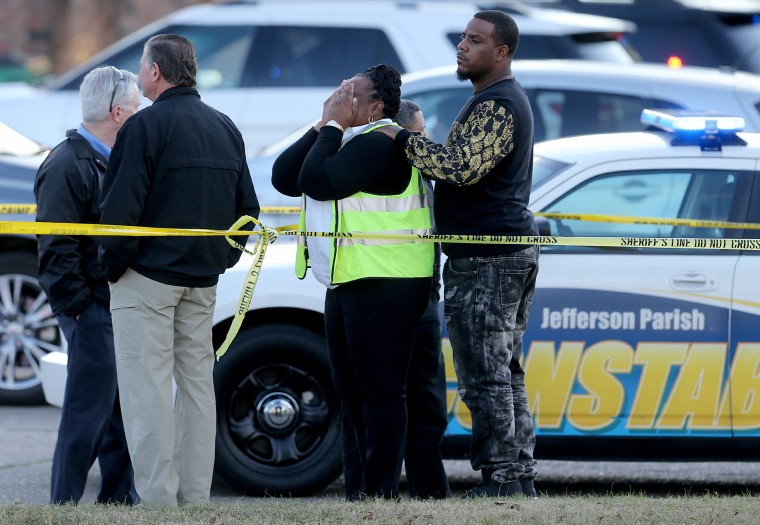 After the shooting on Thursday, the Jefferson Parish Sheriff's Office took Gasser into custody, but he was released later that night and no charges were filed. Normand was dismissive of criticism he has received for releasing Gasser.
"People can Monday morning quarterback what we've done," he said in a press conference on Friday. "Mr. Gasser is not going anywhere. He has been completely cooperative with us in every request that we've made. The issue at the end of the day is that we will do a very thorough and deliberate investigation."
McKnight's family said they want a thorough investigation. "At this point we just want to just take everything day by day. We don't want to jump to any conclusions," Johanna McKnight, McKnight's sister, said Saturday.
"We don't want anything to be rushed or come to judgment, we just want everything to be done right," she said.
A peaceful crowd of about 80 people gathered at the location of the shooting on Friday night to hold a vigil.
"We are not out here protesting. Let's make it clear. We are looking for answers and honest answers," said Gaylor A. Spiller, president of the West Jefferson Parish Branch of the NAACP, told NBC affiliate WDSU in New Orleans.
The gas station, cited in both incidents, called a towing company to begin removing cars and police soon arrived to issue tickets to parked cars. The crowd dispersed soon thereafter.