AUBURN, Ala. — A man suspected of fatally shooting one police officer and wounding two others at an Alabama trailer park was captured Monday after an overnight manhunt, police said.
Grady Wayne Wilkes, 29, is charged with capital murder, three counts of attempted murder and domestic violence.
He was clad in camouflage and body armor when he allegedly shot the officers, who were responding to reports of a domestic disturbance Sunday night at the Arrowhead Trailer Park in Auburn, according to police.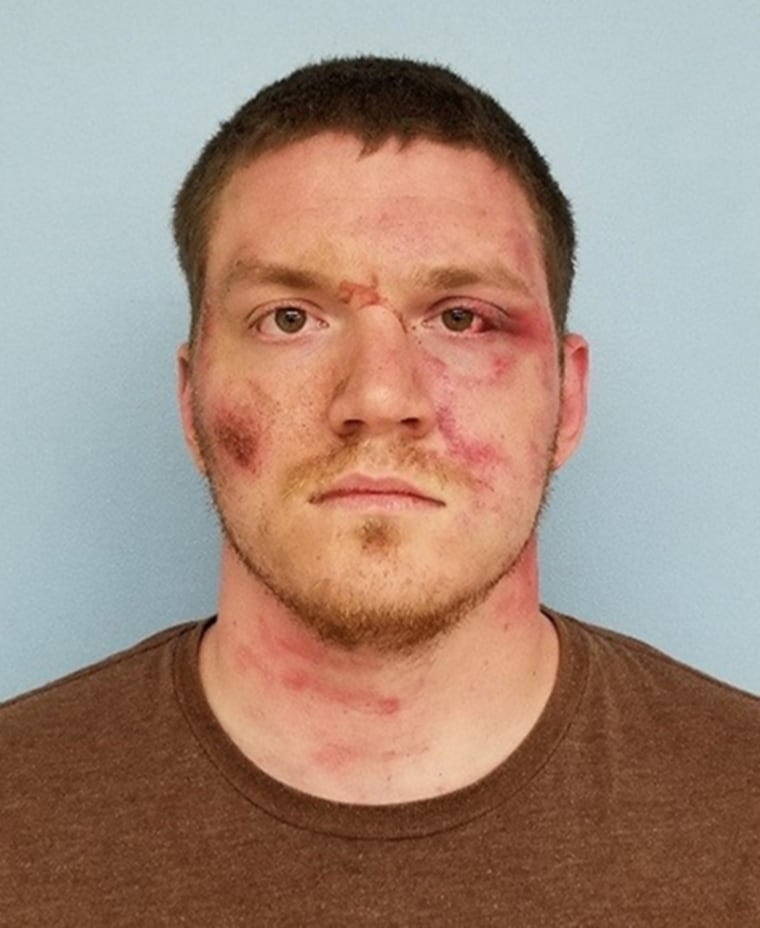 Dozens of officials from various law enforcement agencies launched a search for Wilkes, whom Auburn Police Department Chief Paul Register had described as "armed and definitely considered dangerous."
"Citizens reporting suspicious activity" helped authorities locate Wilkes at about 7 a.m. Monday, Register said, adding that the arrest was "relatively uneventful," and that no one was injured.
The officer who was killed, William Buechner, was a 13-year veteran of the Auburn Police Department. Register described him as "dedicated."
The two officers who were injured are expected to survive. Webb Sistrunk, an 8-year veteran, was still hospitalized in satisfactory condition Monday, while Evan Elliott, who has been with the department since 2018, was treated and released.
"This is not the kind of thing that we are used to have happen here," Register said Monday. "I'm not aware of us losing an officer on duty in the time I've been here in 31 years."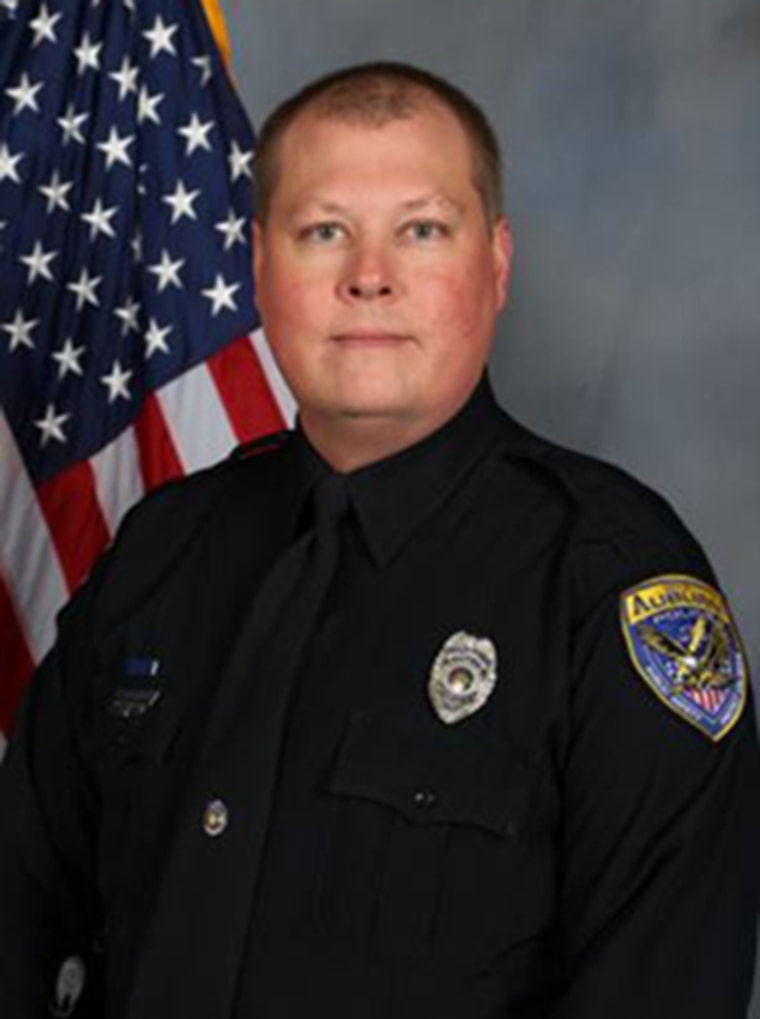 "This will be difficult for us," he said.
Officials said they would pursue the death penalty for Wilkes.
In social media posts and pictures, Wilkes identified as an Army veteran, assigned to an airborne infantry unit, and shared pro-Trump posts and memes.
Other posts suggested Wilkes held a far-right political ideology, anti-Muslim views, and an affinity for 4chan, an online image board known as a haven for internet trolls and racist, extremist content.
Register said Wilkes was being cooperative, and wasn't known to police until Sunday. He said Wilkes lived and worked in the area, and had served in the military.
The person who initially called police about the domestic disturbance "was not injured and was able to escape the situation," Register said.
Haake reported from Auburn, Flores Guzmán, Chirbas, Fieldstadt and Zadrozny reported from New York, Smith reported from London.