The shooting death of a Los Angeles Catholic bishop is being investigated as a murder, police said.
Bishop David O'Connell, 69, was killed Saturday afternoon in the Hacienda Heights neighborhood.
Los Angeles County sheriff's deputies responded to the 1500 block of Janlu Avenue at around 12:57 p.m. after they got a medical emergency call, authorities said in a statement.
O'Connell was found with a gunshot wound and pronounced dead at the scene by paramedics, authorities said. The incident is being investigated as a homicide.
O'Connell, who was originally from Ireland, was a priest and later a bishop in Los Angeles for 45 years, Angelus News, a Catholic news service, reported.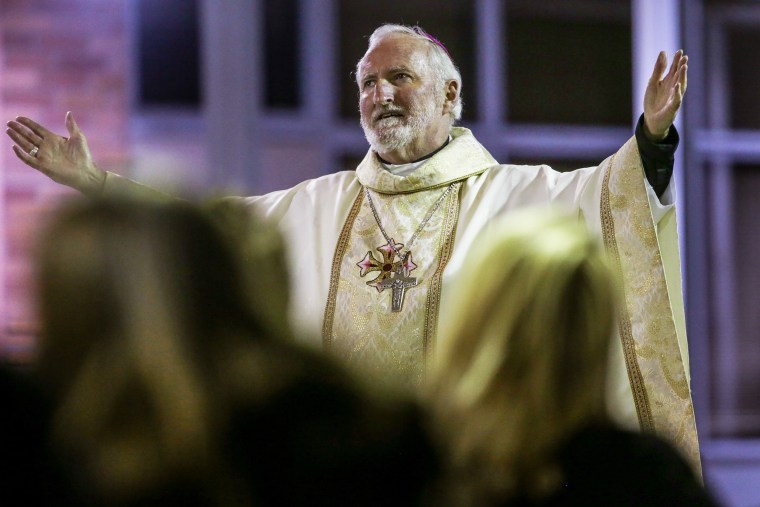 Known fondly as "Bishop Dave," O'Connell was the "episcopal vicar for the archdiocese's San Gabriel Pastoral Region since 2015, when Pope Francis named him an auxiliary bishop," Angelus reported. O'Connell opted to help soothe tensions between residents and law enforcement in southern Los Angeles.
"He was a peacemaker with a heart for the poor and the immigrant, and he had a passion for building a community where the sanctity and dignity of every human life was honored and protected," Archbishop José H. Gomez of Los Angeles said in a statement Saturday. "He was also a good friend, and I will miss him greatly."
Los Angeles County Sheriff Robert Luna said O'Connell "had a passion [for] serving those in need while improving our community."
The sheriff's department called O'Connell on Twitter "a guiding light for so many" and said it is "working diligently to seek those responsible for his death."