A teenage girl was wounded at a Texas high school Monday morning after a 16-year-old suspect opened fire with a semi-automatic handgun, authorities said.
Police responded to a call of a shooting in the cafeteria at a high school in Italy, Texas, early Monday, Ellis County Sheriff Charles Edge said Monday afternoon. The report was called in for Italy High School at approximately 7:53 a.m., authorities said.
The suspect was confronted by a school district worker in the cafeteria and then fled before behind apprehended and taken into custody by authorities, Edge said.
"The male student engaged the victim in the cafeteria and fired several shots," he said. The weapon, a .380 caliber semi-automatic handgun, "was recovered at the scene and is in evidence," he added.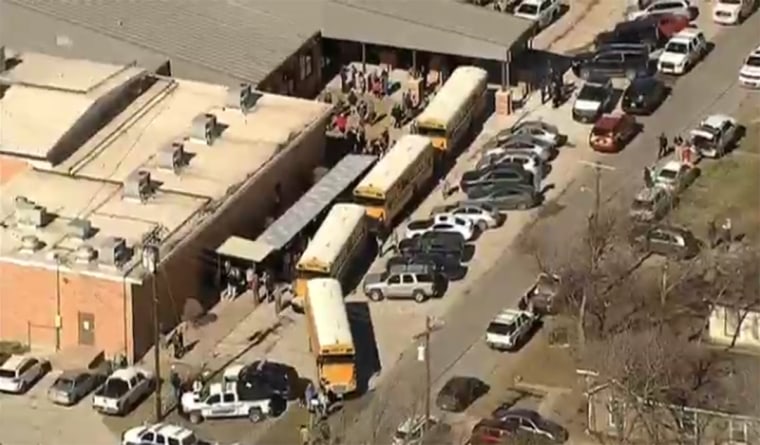 The victim, a 15-year-old girl, was airlifted to a local hospital, he said. He declined to comment on her condition.
Edge said authorities were not aware of a motive at this time and declined to speculate on if the victim was an intended target.
Officials said at a previous press conference that the suspect and victim were students.
Italy Independent School District Superintendent Lee Joffre said all students were accounted for after the shooting.