Statues of Confederate figures are coming down all over the country, but the names of generals who fought for the South during the Civil War remain on U.S. military bases.
Ten Army posts in the South are named for Confederate officers — including the nation's largest, Fort Bragg in North Carolina. It's named for Gen. Braxton Bragg, who commanded 40,000 troops battling the Union Army.
The others include Fort Hood in Texas; Fort Lee, Fort A.P. Hill and Fort Pickett in Virginia; Fort Polk, Fort Rucker and Camp Beauregard in Louisiana; and Fort Benning and Fort Gordon in Georgia.
Questions about whether it's appropriate for U.S. military installations to honor Confederate leaders flared up two years ago when the racially motivated massacre at a black church in Charleston, South Carolina, led officials to remove the Confederate flag from the state house.
Now that violence surrounding a white nationalist rally in Charlottesville, Virginia, has sparked calls for Confederate monuments to be expunged from public spaces, the 10 Army bases are under scrutiny again.
Rep. Yvette Clarke of New York introduced a bill this month that would require the Pentagon to change the name of any property that honors individuals who fought for or supported the Confederacy.
"It is only right that we remove these names associated with the terrible perpetuation of slavery," said one of the co-sponsors of the Honoring Real Patriots Act, Rep. Grace Meng, also of New York.
The impetus for the bill was two streets named for Gen. Robert E. Lee and Stonewall Jackson at Brooklyn's Fort Hamilton, but it would apply to any military base.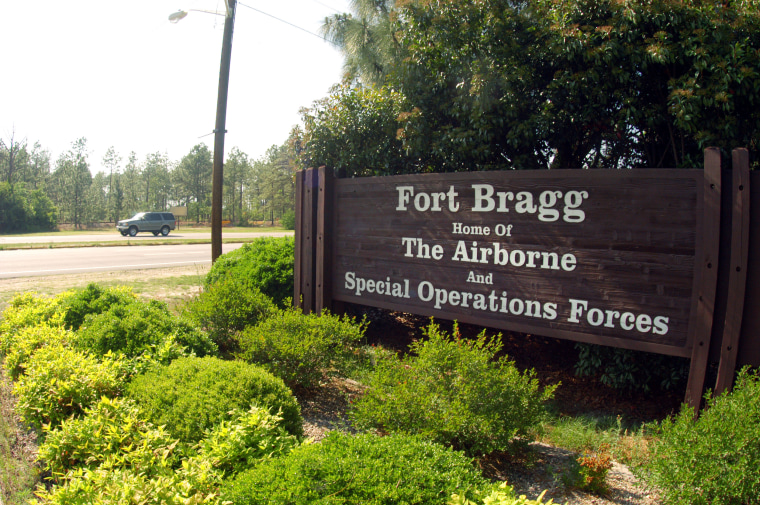 A U.S. Army spokesperson didn't immediately respond to a request for a comment. But in 2015, Brig. Gen. Malcolm Frost, then head of public affairs, said every Army installation is named for a soldier "who holds a place in our military history."
"Accordingly, these historic names represent individuals, not causes or ideologies. It should be noted that the naming occurred in the spirit of reconciliation, not division."
Richard Kingsberry, a regional commander for the National Association for Black Veterans, said the names represent division.
"If our society is going to be inclusive, we have to remove some of the stench we've had to live with," he said. "You honor those things that bring us together."
Military historian Mark Jacobson said the bases could be renamed after a number of retired generals and Medal of Honor recipients.
"Joshua Chamberlain is one of the most revered figures in U.S. military history. Why isn't there a Fort Chamberlain," said Jacobson, adding that Benjamin David Sr. and Omar Bradley could be other candidates.