A Shreveport, Louisiana, officer was arrested and charged with negligent homicide following the death of a Black man who was shot by police responding to a domestic disturbance call.
Officer Alexander Tyler was taken into custody Thursday morning by state police after detectives with its investigations bureau reviewed evidence and body camera footage of the Feb. 3 incident, a Louisiana State Police news release states.
The agency worked in coordination with the Caddo Parish District Attorney's Office to make the arrest. Tyler, 23, is being held at the Caddo Correctional Center.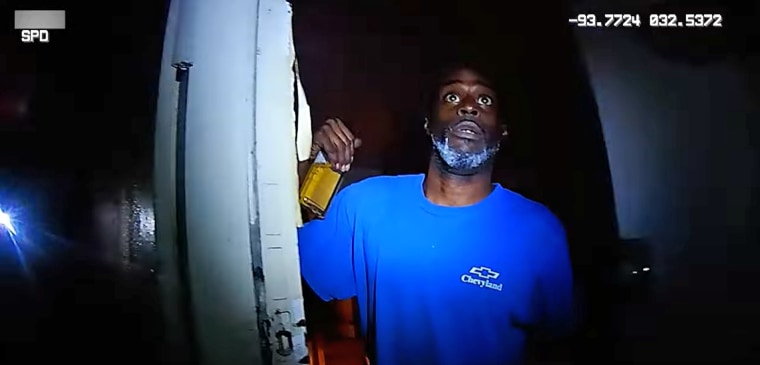 State police previously said Tyler and another unnamed Shreveport officer were called to the Villa Norte Apartments just before 11 p.m. Feb. 3 to investigate an incident involving Alonzo Bagley.
Bagley's wife told a 911 operator that he was "loaded on something" and threatened her and her daughter, according to an audio of the call released Thursday in a state police video briefing.
"I let him use my van, he come from Cedar Grove raged," the wife said, referring to a neighborhood in the city.
After police made contact with Bagley, he jumped from a rear balcony and fled on foot, state police Superintendent Col. Lamar Davis said at a news conference earlier this month. There was a short foot pursuit and Tyler fired one shot, hitting Bagley in the chest.
Tyler and the second officer performed CPR and Bagley, 43, was taken to the hospital where he later died.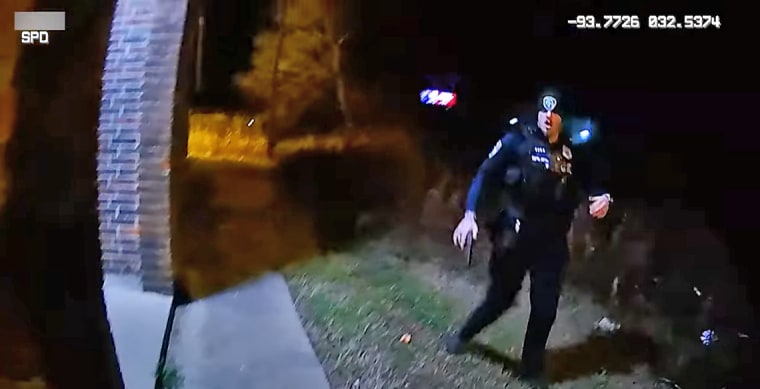 Police body camera video, also included in the police video briefing, shows the officers asking Bagley to come out of the apartment but he refuses. Bagley's wife tells the officers to come inside.
Bagley walks to a back bedroom and shuts the door, the video shows. As the officers enter the bedroom, Bagley leaves through a back door and jumps over the balcony to the ground.
Both officers rush out of the apartment through the front door and chase Bagley. A shot is heard on the video and Bagley collapses to the ground, saying "Oh, God. You shot me."
Davis has said the department was looking into details about what happened, including why Tyler chose to fire his weapon. The superintendent told reporters that Bagley did not have any weapons on him when he was shot.
The Shreveport Police Department said Tyler was placed on administrative leave. He was hired by the department in May 2021. The agency did not immediately return a request for comment Thursday.