One of the former University of Oklahoma fraternity brothers captured on video participating in a racist chant plans to speak publicly about it Wednesday for the first time.
Levi Pettit also plans to meet with the chairwoman of the Oklahoma Legislative Black Caucus, black civic leaders and pastors.
The national Sigma Alpha Epsilon closed its OU chapter earlier this month and the university expelled Pettit and another student, Parker Rice, after they were recorded taking part in the chant, which used a racial epithet.
Pettit and Rice say they withdrew from the school. Rice has apologized, calling it a "devastating lesson," and Pettit's family has apologized and called the behavior "disgusting."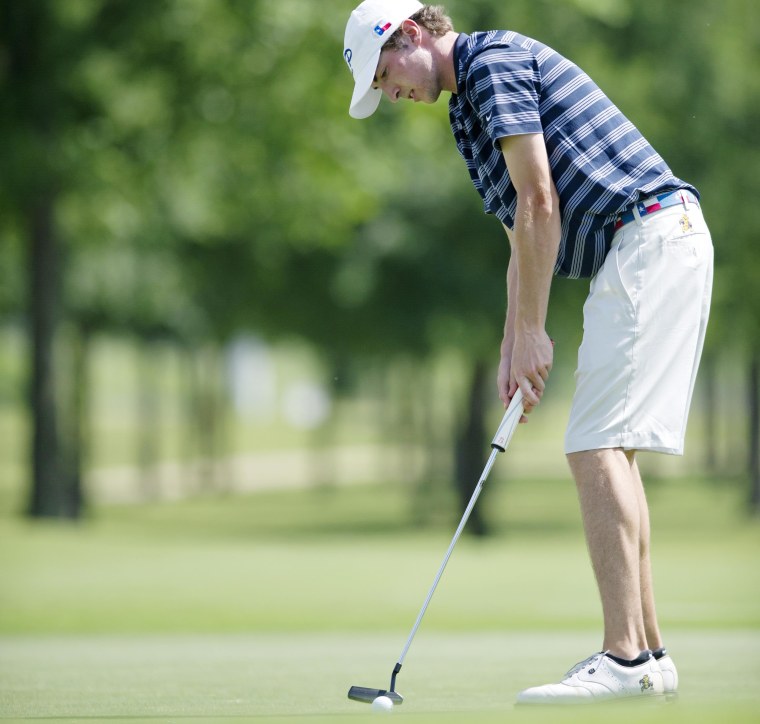 The Black Caucus chairwoman, state Sen. Anastasia Pittman, said that the meetings and public appearance Pettit has planned are "a great start."
"I think it has to happen in order for us to look forward and help this young man move forward, but I think our community has to learn a lot about it as well," she told NBC News.
She also said she did not believe Pettit is a racist. "I don't believe he was raised that way," she said. "You have to know the difference between a youthful indiscretion and and malicious intent, and I just don't believe he had malicious intent."
The university president, David Boren, plans to meet with members of other OU fraternities on Wednesday to talk about what they've learned.
IN-DEPTH
— Gabe Gutierrez and Erin McClam