Street signs mocking Minneapolis police popped up around the city over the weekend in the wake of the fatal police shooting of an Australian woman, which led to the resignation of the police chief.
The signs, reading "Warning: Twin Cities Police Easily Startled," appeared to refer to the July 15 shooting death of Justine Ruszczyk, who used her fiancé's last name, Damond.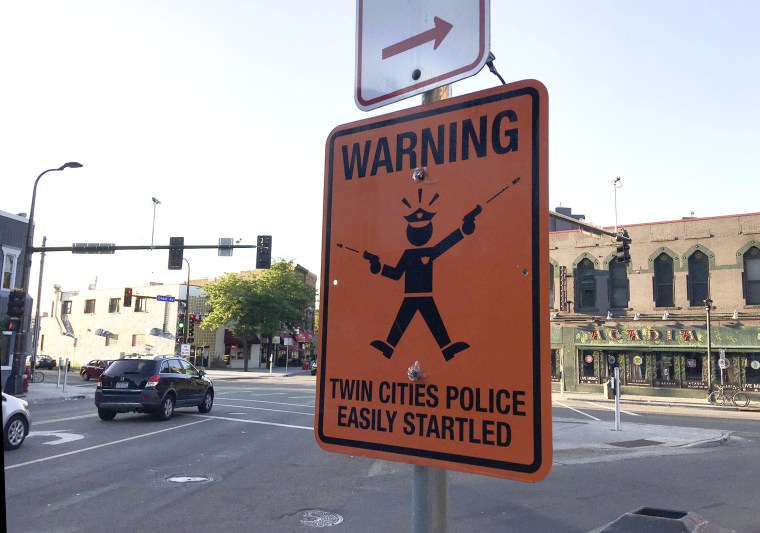 The signs — which authorities pulled down as quickly as they went up, according to NBC affiliate KARE — appropriated language used by the partner of Minneapolis Officer Mohamed Noor, who fired the fatal shot from the passenger seat of his police vehicle.
Officer Matthew Harrity told investigators that he and Noor were "startled" by a loud noise before Noor opened fire on the 40-year-old meditation instructor.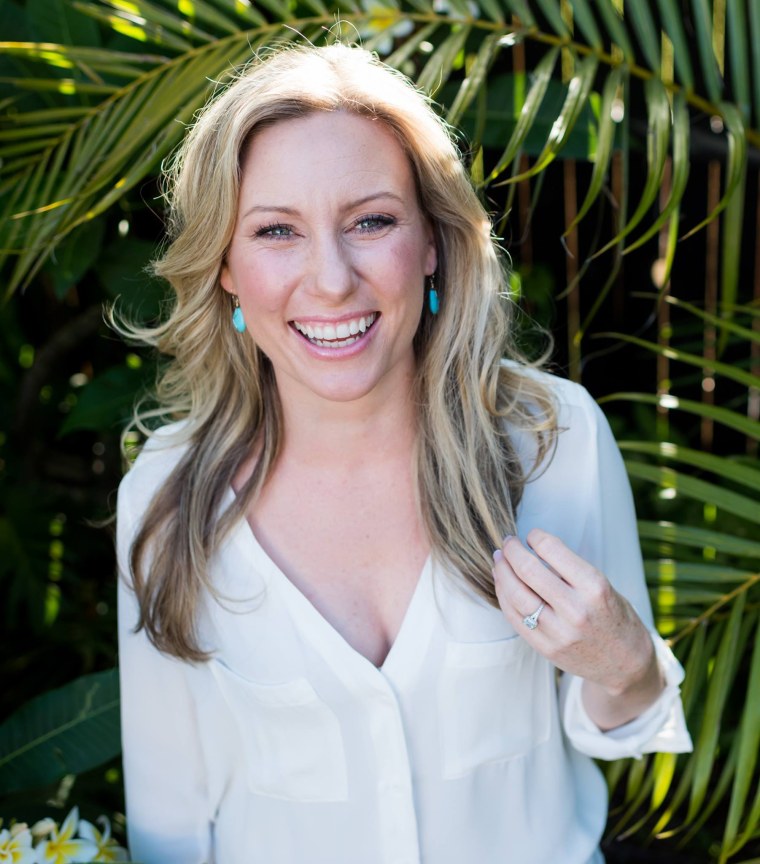 In a search warrant filed Monday, investigators said a woman had slapped the squad car before the fatal shooting.
"Minneapolis PD arrived on scene. Upon police arrival, a female 'slaps' the back of the patrol squad," read the warrant, filed by the Bureau of Criminal Apprehension and obtained by NBC News on Tuesday. "After that, it is unknown to BCA agents what exactly happened, but the female became deceased in the alley."
Damond was not explicitly identified as the woman who slapped the car.
Noor, who has retained a private attorney, has declined to be interviewed by investigators. He and Harrity are on standard administrative leave during the investigation.
KARE reported that the mock signs appeared to have been painstakingly made — they were fabricated of metal, they were painted professionally and they were mounted on street poles using heavy-duty screws, like official city street signs.
Minneapolis police said they had no leads as to who was behind the signs.
"We are aware of the signs and are not investigating the incident. We have no further comment at this time," Minneapolis Police Department spokeswoman Sgt. Catherine Michal said in an email.
Damond's family has hired lawyer Robert Bennett, highlighting continuing questions about police use of force in the Twin Cities. Bennett represented the mother of Philando Castile in a $3 million settlement to avoid a lawsuit over Castile's killing by police in a Minneapolis suburb last year.
The continuing controversy contributed to the resignation of Minneapolis Police Chief Janeé Harteau last week at the request of Mayor Betsy Hodges. Hodges said she had "lost confidence in the chief's ability to lead us further."
The police department, meanwhile, released Noor's service record on Monday, but the documents include no details on his job performance.
Previously released records show that he has been the subject of three complaints, one of which was dismissed, with the two others pending.