The sister of the American ambassador killed in the 2012 terror attack in Benghazi faults the Obama administration for poor security — but says she does not hold Hillary Clinton responsible for her brother's death.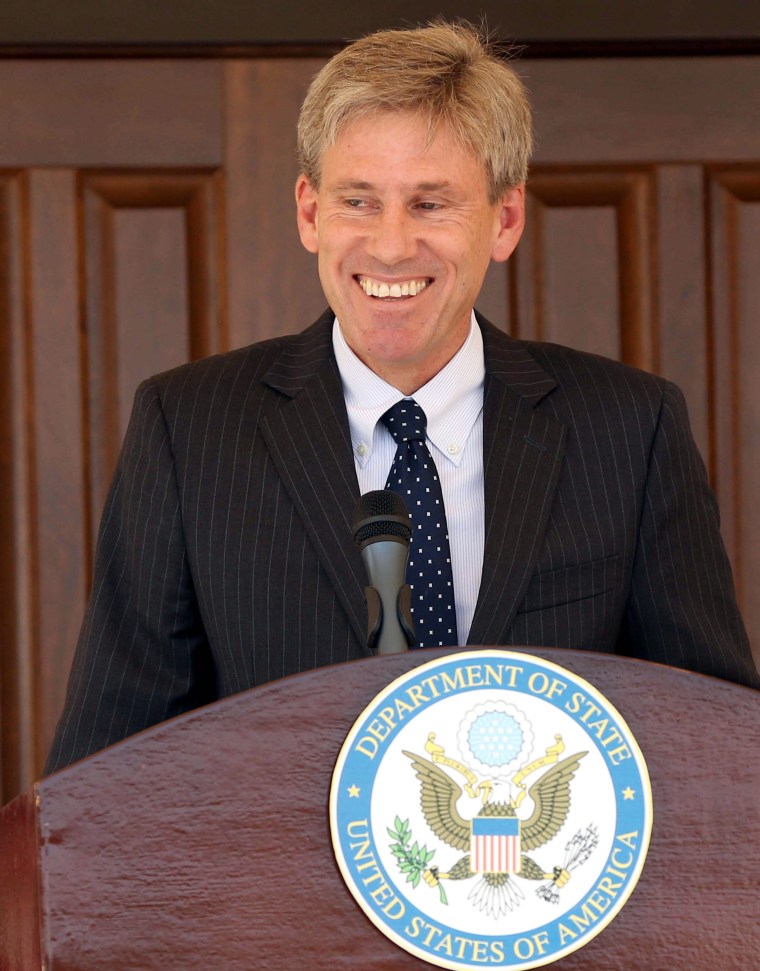 In an interview with The New Yorker magazine, Anne Stevens said she saw nothing new in the House Select Committee on Benghazi's final report on the attack, released Tuesday. Republicans have accused Clinton, who was secretary of state at the time, of overlooking the dangers of the Benghazi outpost led by Ambassador Christopher Stevens and of trying to spin the attack to her political advantage. Stevens and three other Americans died in the siege.
But Anne Stevens said she disagreed with efforts to pin blame on Clinton, the presumptive Democratic presidential nominee, or former Secretary of Defense Leon Panetta. She said her brother understood what he was getting into but believed it was worth it to promote better relations with North Africa and the Middle East:
I do not blame Hillary Clinton or Leon Panetta. They were balancing security efforts at embassies and missions around the world. And their staffs were doing their best to provide what they could with the resources they had. The Benghazi Mission was understaffed. We know that now. But, again, Chris knew that. It wasn't a secret to him. He decided to take the risk to go there. It is not something they did to him. It is something he took on himself.
Asked by The New Yorker if her brother's death had been politicized, she said it had:
It would be much more useful for Congress to focus on providing resources for security for all State Department facilities around the world—for increasing personnel, language capabilities, for increasing staff to build relationships, particularly in North Africa and the Middle East. I would love to hear they are drastically increasing the budget.
To "use Chris's death as a political point," Anne Stevens added, "is not appropriate."