Two sisters say they missed their dying father's final moments because they were kicked off a flight to North Carolina while trying to console each other.
Debbie Hartman and Trisha Baker said they were travelling to see their father — who was in a hospice dying of stage 4 cancer — and were waiting for their Allegiant Air flight from Orlando to Asheville to take off on Monday evening when they received a text message that their father could die that night.
"I get a text saying it's going to be his last night. We're scared to death," Baker said.
The sisters were seated in different parts of the plane, Baker said, so she went over to place her bag above her seat and comfort her sister.
Then a flight attendant told her to sit down, she said.
"I leaned over with my seat belt on to rub my sister's leg — Debbie got really upset — crying and crying, had a bad panic attack, couldn't breathe," Baker said.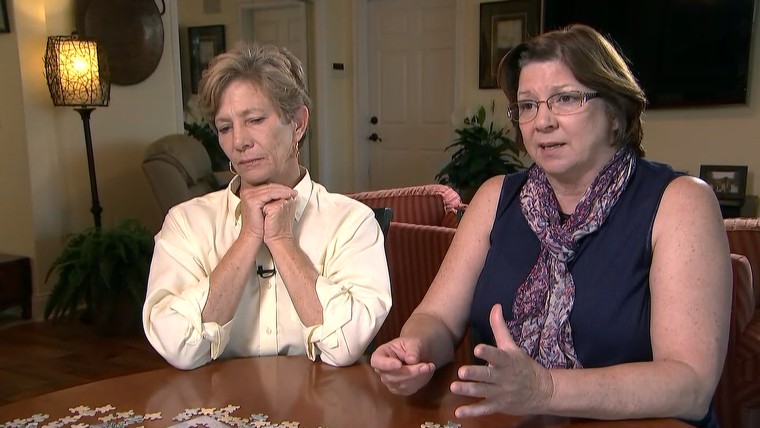 Hartman said her sister told the flight attendant, "You're being rude. Our father is dying — you're being rude and you need to show some compassion."
The flight attendant responded, "You need to leave your personal problems off the plane," according to Baker.
Hartman then said, "You might consider getting a different kind of job if you can't be more compassionate."
After that comment, the flight attendant said she was going to call the pilot. Police and other airport officials were called onto the plane and the siblings were told they had to get off the flight, Hartman said.
"I knew I was not going to see my dad then. I was begging all the way out the plane and it was very humiliating, now that I look back, but I was in shock, and I was saying, 'could you please let me go see my dad. Please, he's dying,'" she said.
Allegiant Air told NBC News it was investigating the matter.
"At Allegiant we rely on our crew members to provide and oversee a safe environment for every passenger, on every flight," the airline said in a statement. "We expect that authority to be exercised both judiciously and consistently, with empathy and with good judgment. We take this customer feedback seriously and are in the process of conducting an investigation into what occurred."
A passenger who claims to have been on the same flight as the sisters posted a video on YouTube about the episode, criticizing the airline.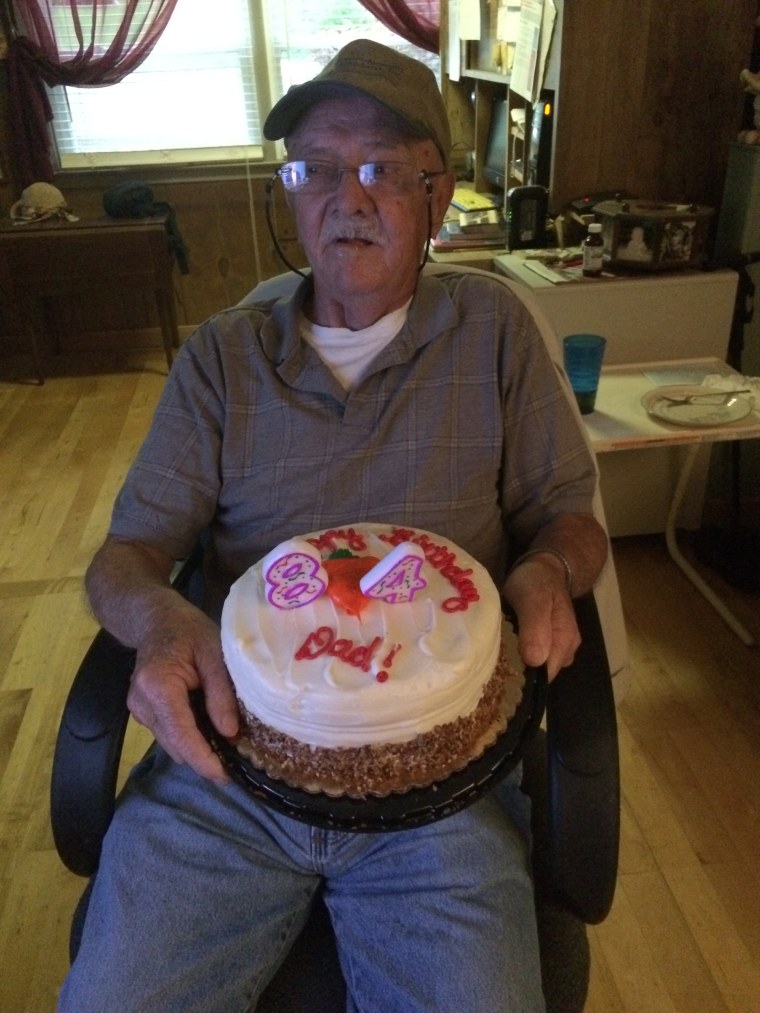 "Something I just witnessed on the airplane that was completely inhumane and deplorable, that everybody was in shock," the female passenger, who asked not to be identified by name, said in the video.
The passenger's description of the incident matched the sisters. She told NBC News in an email that she posted the video was "because I felt what the stewardess did was very cold-hearted and very unnecessary."
Baker and Hartman never made it to see their father before he died.
The two were unable to get a flight for that night, but Hartman said she rushed to book a flight the next day.
"When I was going up the stairs to get on the flight, I got a call that he had passed," she said.
"I wanted to hug him and I wanted to tell him how much I love him," said Baker.