Two sisters whose SUV got stranded in a remote part of Michigan spent nearly two weeks surviving on melted snow, Girl Scout cookies and a bag of cheese puffs, according to police.
Leslie Roy, 52, and Lee Marie Wright, 56, were found safe Friday when a police helicopter pilot noticed a reflection off of their white Ford Explorer, which had gotten stuck in snow and lost power in Michigan's Upper Peninsula, according to the Associated Press.
Roy, from Nebraska, and Wright, from Oklahoma, were traveling together to visit family and when they didn't show up to one of their visits on April 14, their loved ones determined with authorities that they hadn't been seen since April 11, according to a missing persons flier.
"We knew that we needed to find them soon in order to have a happy outcome," said Roy's son, Dennis. "Entering this weekend, the family was seeking closure," he added.
On Friday, a post on the Facebook page set up to get information out about the missing sisters said, "THEY HAVE BEEN FOUND ALIVE!!!!!! Thank you everyone for your prayers, thoughts, best wishes, for absolutely everything!!!!"
Michigan State police Detective Sgt. Jeff Marker told the AP that the SUV has lost power and the women didn't have cellphone reception, but they bundled in layers of clothing, melted snow to drink and ate Girl Scout cookies and cheese puffs that they had on hand.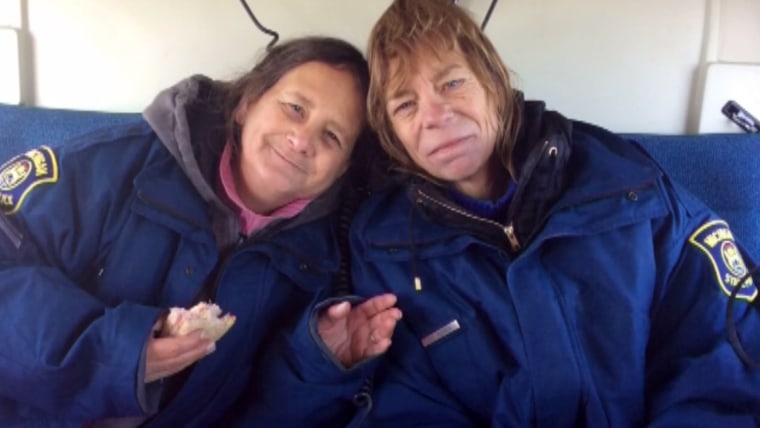 — Elisha Fieldstadt