No working smoke detector was found in the 50th-floor Trump Tower apartment that went up in flames in New York over the weekend, killing a man, a senior Fire Department official briefed on the investigation said Monday.
In another development, the New York City medical examiner's office said the victim, Todd Brassner, 67, who was transported to Mount Sinai Roosevelt Hospital in critical condition, died of smoke inhalation.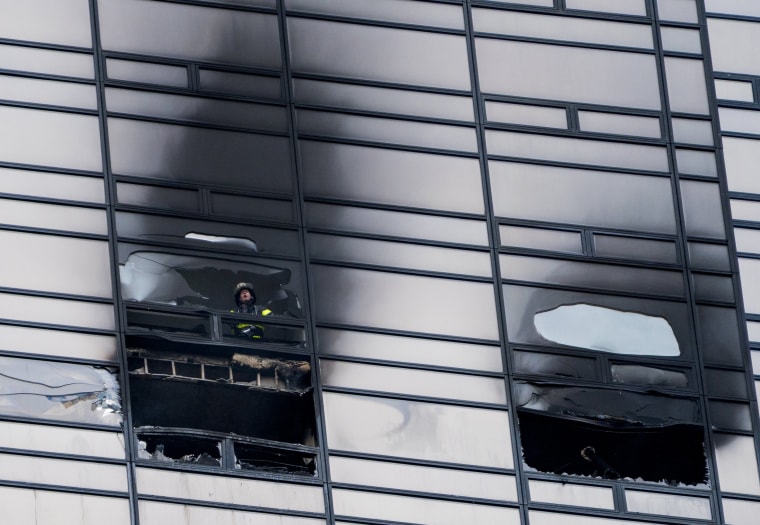 The four-alarm fire that engulfed a Trump Tower apartment Saturday evening remains under investigation by the fire marshal's office. With no sprinklers or working smoke detector in the apartment, the fire in Brassner's apartment was difficult for firefighters to tackle.
The high-rise opened in 1983, when there were no requirements for sprinklers on residential floors.
Six firefighters were injured, according to the Fire Department. Three were taken to hospitals with minor injuries, and three were treated at the scene.
Trump, his wife and his son Barron were in Washington during the fire.
Some building residents said they worried about the lack of sprinklers following Saturday's fire.
One resident, who declined to disclose his name, said he has lived on the 46th floor of Trump Tower for a few years with his four kids. He heard news of the fire just before returning home from vacation with his family.
"When I heard the news, I bugged out a little because I live on the 46th, and the fire was on the 50th," the man said. "It's always a major concern, but I'm pretty sure they're going to get things fixed. Something like this can't happen again."
Another resident, a 30-year-old realtor, said he hoped to sell his apartment.
"It was very sad and unfortunate what happened," he said.
Trump Tower remains closed to the public.