Six Oklahoma high school students who were headed off campus for their lunch break were killed Tuesday after their car collided with a semitruck, authorities said.
Sarah Stewart, a spokesperson for the Oklahoma Department of Public Safety, said the students — all girls — died after a crash between their small passenger vehicle and the truck in Tishomingo at 12:30 p.m.
They were between the ages of 15 and 17, according to the Oklahoma Highway Patrol.
The names of the dead teenagers were not released, but five of the six victims were from Tishomingo, a town of about 3,000 in the south-central part of Oklahoma that is 120 miles north of Dallas. They included two 17-year-olds and three 15-year-olds. A 16-year-old girl was driving a Chevrolet Spark. Her hometown is Connerville, the highway patrol said.
Only the driver in the vehicle and a front-seat passenger wore seat belts. Four of the victims were pronounced dead on the scene, according to the highway patrol.
The driver of the semitruck was identified as Valendon Burton, 51, of Burneyville. He was not injured. Burton was wearing a seat belt, the highway patrol said.
Tishomingo Public Schools Superintendent Bobby Waitman said the students attended the local high school and their deaths were a devastating loss to his rural community, where the school staff is familiar with every student.
"We love all of our students," he said. "We're experiencing this loss with them."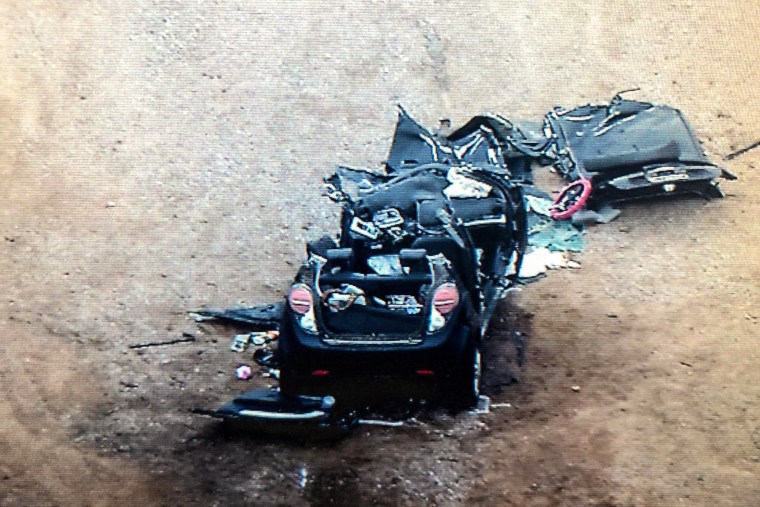 Waitman added that counselors were available to speak with students.
Oklahoma Gov. Kevin Stitt called it a "sad day" for the state and said that he and his wife were mourning for the girls and praying for their families.
The crash remains under investigation, according to the highway patrol.