Six people were injured after they sought cover under a pine tree that was struck by lightning Saturday at the PGA Tour Championship in Atlanta.
"Injuries do not appear to be life-threatening," the PGA said.
The lightning struck after the tournament's third round at East Lake Golf Club during a weather delay in play, according to Atlanta police and the PGA. The association said the victims were fans.
Mark Russell, a PGA vice president for rules and competition, told reporters Saturday night that tournament officials suspended play 30 minutes before two lightning strikes hit the course late Saturday afternoon.
"There was dual lightning strikes, one at the maintenance area, one near the 16th tee and driving range, struck a tree, and knocked debris off that three and injured six people," he said.
A PGA weather forecaster helped organizers make the call to stop play and urge spectators to seek shelter, Russell said.
"We have a meteorologist on staff with very sophisticated equipment," he said. "The safety of the spectators, the players, the volunteers, and our staff, is of utmost importance."
Police said four adult men were hurt along with a young boy and girl: Ryan Murphy, 19; Sunny Kim, 39; Lindsay Wood, 12; Rex Wood, 13; David Wood, 53; and William Kramer, 46.
Billy Kramer, a vendor selling hamburgers, said his ankle was injured when the bolt struck the tree.
"It's like being hit by a car, but there was no car there," he said. "It was just out of nowhere. I've been in a car accident where a car blindsided me, and so it kind of felt just like that."
Stunned, he says he wasn't sure if he had been struck or "if it was just the boom that kind of shocked me."
"Fortunately I'll be able to go out tomorrow and I'll be back on the fairway," Kramer said.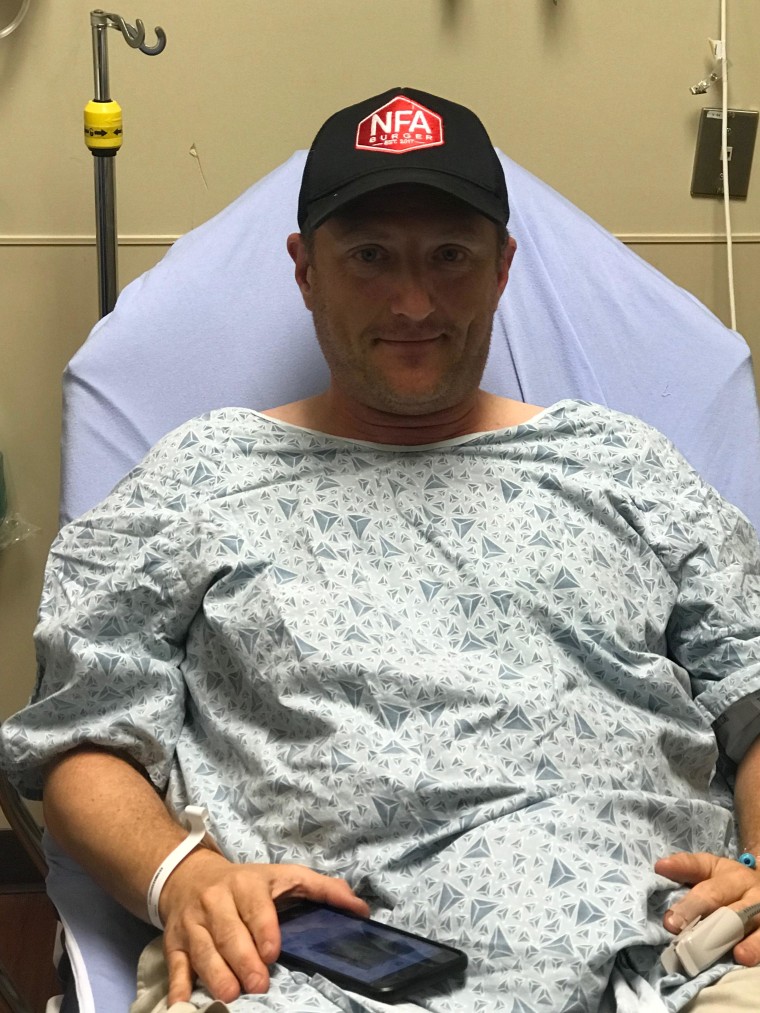 Spectator Brandi Moore confirmed the tree strike happened near the 15th hole. It was "very bright and very loud," she said.
"You saw the flash and then you heard the very loud blast," Moore said.
Witness Matt Samuelson said he was with his 19-year-old son when play was stopped because of lightning strikes miles away.
People were expecting the storm to pass to the east — it was not raining at the time — when the lightning struck, the Atlanta resident said.
"I think it took people a moment to realize how dramatic it was," he said, adding that emergency crews were there within a minute. "God bless the emergency first responders."
Play was suspended and was scheduled to resume at 8 a.m., tour officials said.
"The safety of our fans, players and partners is of the utmost importance," the PGA said.