Six people were killed and at least nine others were injured in a fiery nine-vehicle pileup Thursday night on Interstate 75 in Tennessee, Chattanooga police said.
Few details were immediately available because emergency crews were still at work, Chattanooga police said. At 11 p.m., four hours after the wreck, state traffic cameras showed the scene still littered with vehicles as police and state troopers worked to remove victims from the scene.
None of the victims were identified because their families had yet to be notified.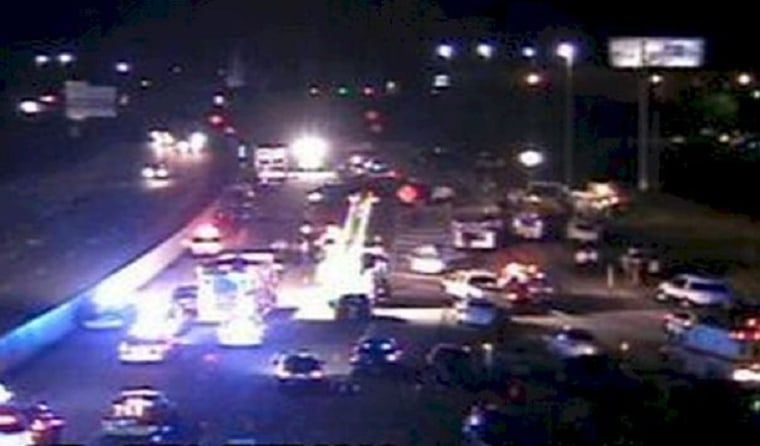 The state Department of Transportation said the crash involved at least one cargo-carrying semi-trailer.
I-75 northbound north of Exit 11 to the town Ooltewah, east of Chattanooga, was expected to be shut down until at least dawn Friday after the crash, police said.