Six central-Florida high school students were arrested Wednesday for allegedly participating in a shocking gang sex assault of a fellow student.
The incident happened after school last Thursday, Nov. 13, as the underage girl was walking from a McDonald's in Winter Springs, Florida, northeast of Orlando, officials said. The girl was known to at least two of the individuals, who convinced her to enter in to a nearby wooded area.
"As the situation developed, the victim decided that she didn't want to participate and immediately wanted to go back to the school and leave," Winter Springs Police Chief Kevin P. Brunelle told NBC News. "And she was at that point not allowed to leave, and was sexually battered."
He added, "What matters is that the victim made it abundantly clear that she did not want to participate — No means no."
Five of the young men arrested are minors and are not being named by NBC News. Torreano Batton, 18, is charged with sexual battery and false imprisonment, along with three 17-year-olds and two 16-year-olds. The victim and her alleged attackers all attend Winter Springs High School.
Principal Mickey Reynolds wrote an email to parents earlier this week that "We are cooperating fully with the Winter Springs PD on the investigation ... If any WSHS students are arrested and charged with a crime, we will react swiftly in accordance with our district discipline policy. Please know that the safety of our students while on our campus is our top priority."
And in what has become a pattern following recent sex assaults, especially involving high-schoolers, some students have already taken to Twitter to defend the accused.
A spokeswoman for the Seminole County Prosecutor's Office on Wednesday afternoon said they had not received the case yet and as such hadn't determined whether the five juveniles would be charged as adults.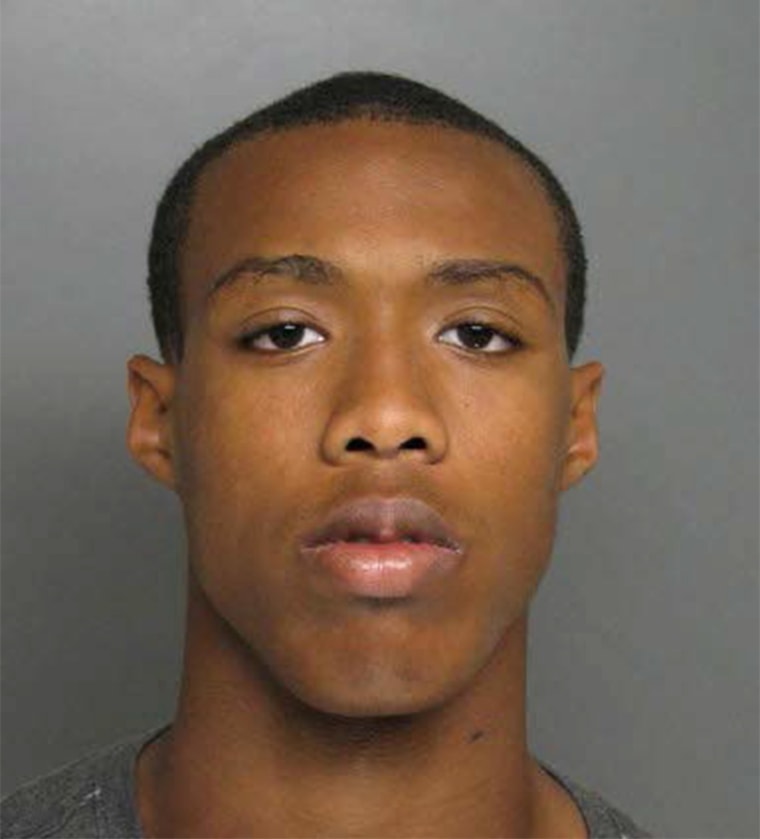 — Hasani Gittens