Kamille "Cupcake" McKinney, a 3-year-old girl who was found dead more than a week after she vanished from a birthday party in Alabama, had methamphetamine and an antidepressant in her system, investigators said during a hearing for one of the suspects.
Prosecutors said Tuesday that Kamille's blood contained meth as well as trazodone, a medication used to treat depression, according to NBC affiliate WVTM in Birmingham. Court documents from October said the girl died from suffocation.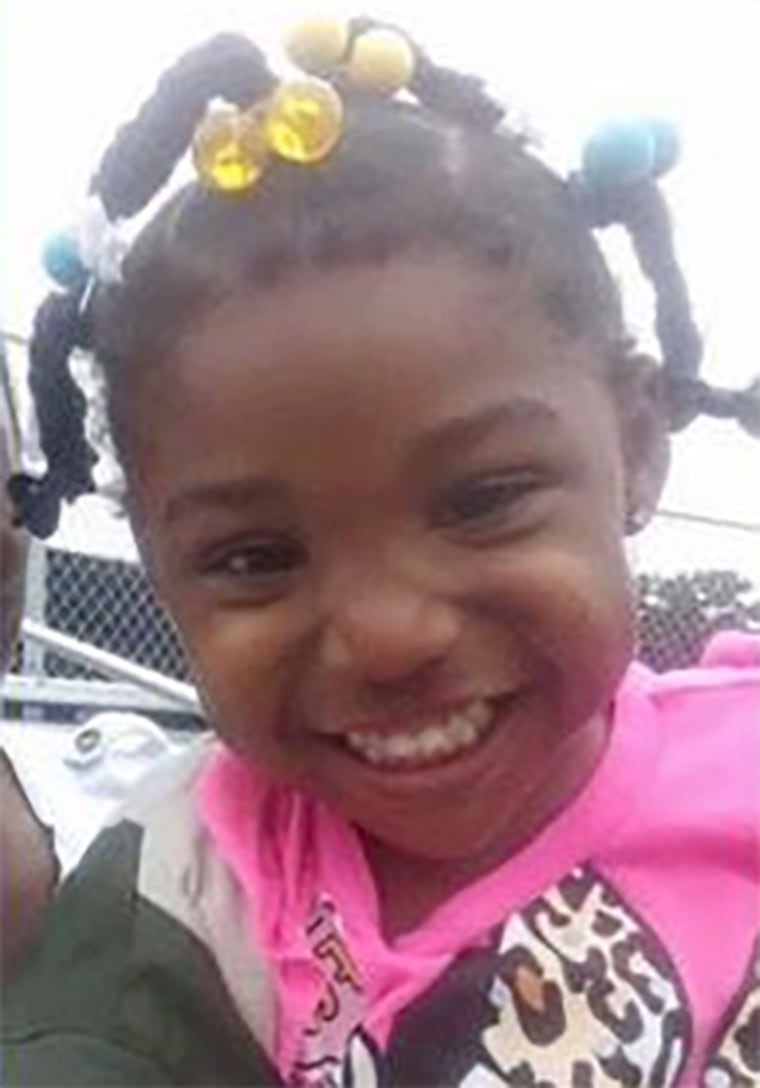 Kamille, known as "Cupcake," was at a birthday party at a home in Birmingham with her mother and other relatives Oct. 12 when she disappeared. Her remains were discovered 10 days later in a dumpster at a landfill.
Court documents revealed she was killed the same day she vanished. A man, Patrick Stallworth, and a woman, Derick Brown, were arrested in connection with her death and charged with capital murder.
Birmingham police Det. Jonathan Ross testified Tuesday that cellphone records put Stallworth at the scene of the kidnapping, and that the suspect bought nearly $20 worth of candy from a gas station on the day Kamille disappeared, WVTM reports.
Stallworth also said he saw Kamille at Brown's apartment and that Brown told him that she wanted to "keep" the girl, Ross told the court.
According to the detective's testimony, Stallworth said Brown asked him to sexually assault Kamille but he refused. Stallworth also claimed that he witnessed Brown place her hand over the child's nose and mouth before she died, according to the outlet.
An autopsy did not find signs that Kamille was sexually assaulted, but prosecutors told the court that decomposition of the body could have affected that.
Brown's preliminary hearing is scheduled for Friday, according to WVTM. An attorney for Stallworth did not answer Thursday at a phone number listed for him.
Authorities previously said that they do not believe Stallworth and Brown knew Kamille or her family. If the pair is convicted, they face the death penalty.