The black student slain at a Maryland campus over the weekend was remembered on Tuesday at the commencement ceremony that took place without him just days after his fatal stabbing.
Richard Collins III, who was student at Bowie State University, was killed early Saturday while visiting friends at the University of Maryland's College Park campus, in a case that authorities are evaluating as a possible hate crime.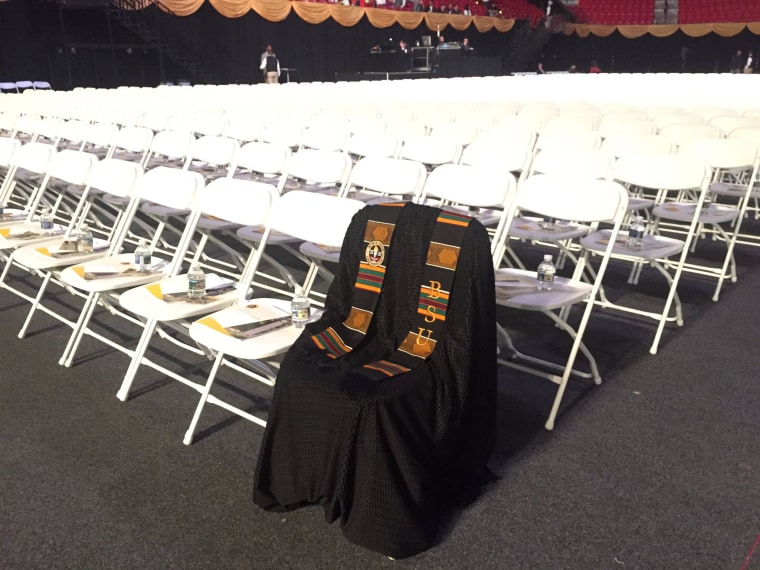 Tuesday's commencement ceremony for Bowie State took place at the same campus where Collins was fatally stabbed.
Collins, 23, had already been commissioned as a second lieutenant in the U.S. Army last Thursday, but instead of graduating alongside his classmates, an empty gown rested on a seat to Bowie State's graduation, according to NBC Washington.
The school held a moment of silence for Collins at the beginning of the ceremony.
Collins' family and fellow cadets accepted a bachelor's degree on stage on his behalf, according to the university, and drew loud applause from the audience.
Authorities have charged suspect Sean Christopher Urbanski, 22, with first- and second-degree murder and first-degree assault for the killing. A judge ordered the suspect held without bail Monday afternoon.
Maryland authorities and the FBI are evaluating if the murder was a hate crime after it was discovered that Urbanski, who is white, was a member of a Facebook group featuring bigoted posts called "Alt-Reich: Nation."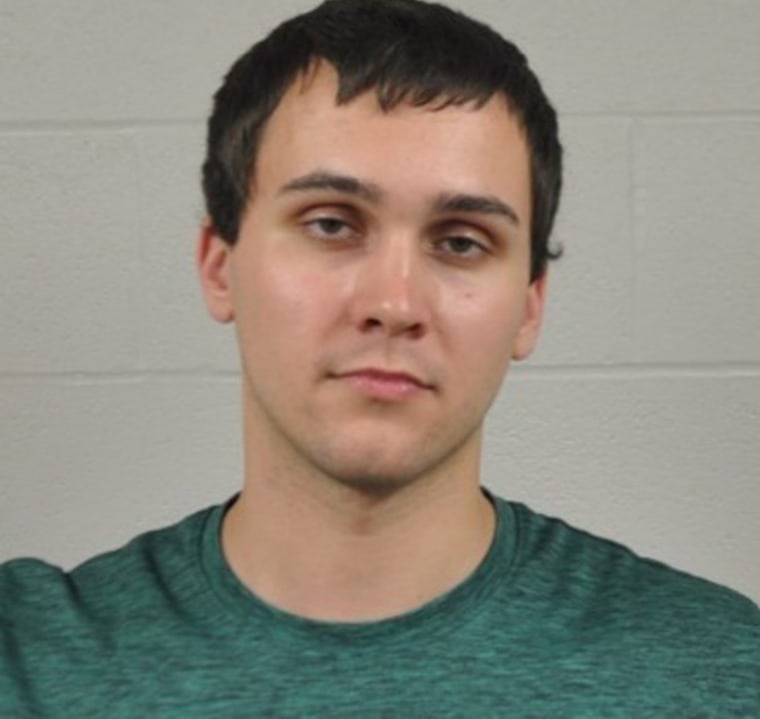 "Suffice it to say that it's despicable," University of Maryland Police Chief David Mitchell said Sunday about the group. "It shows extreme bias against women, Latinos, members of the Jewish faith and especially African Americans."
Angela Alsobrooks, the state's attorney for Prince George's County, said at press conference late Monday that it was still early to draw any definitive conclusions, according to the Associated Press.
"If the evidence leads us to conclude this was a hate crime, then we will have no hesitation whatsoever handling it as such," she said. According to the Associated Press, police are awaiting results of drug tests for Urbanski.
Collins' grieving father, Richard Collins Jr., told NBC News on Monday that he was living a "parent's worst nightmare," and was not yet able to process any possible motives authorities were investigating.
"It's still quite surreal," he said, adding that "a parent's worst nightmare" had "just reached my doorstep."
When asked how he felt about authorities evaluating if racial bias may have played a role in the murder, Collins said the family "really haven't had time to sit down and contemplate that."
"I'm in no place to feel very many emotions beyond sadness and just deep sense of personal loss," he said.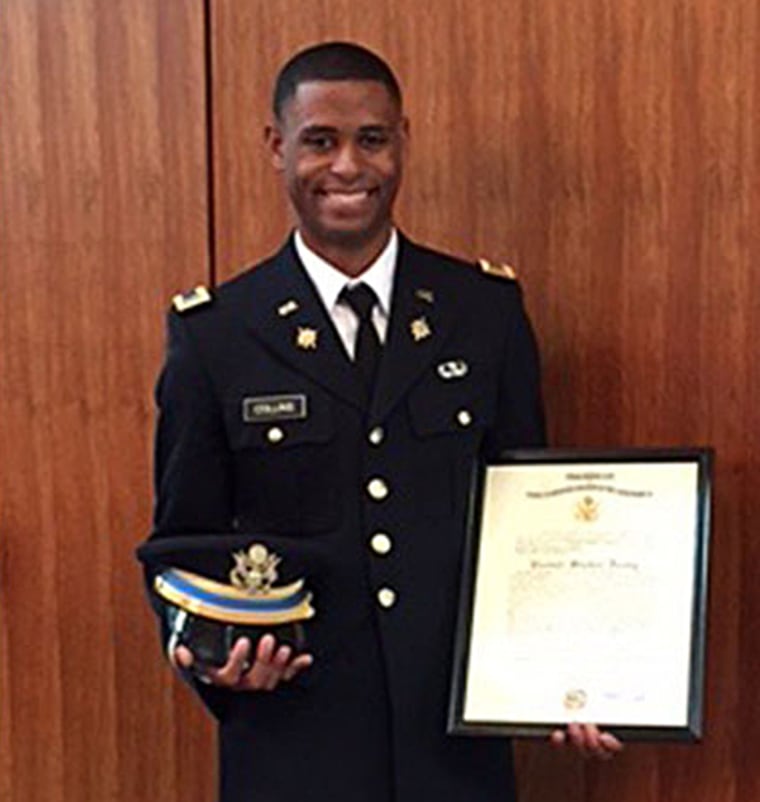 Collins said investigators told him his son was waiting for an Uber driver to pick him up while he was with friends at the University of Maryland campus.
"The suspect approached and made a threatening statement," Collins said investigators told him. "Wherein my son responded, and then the suspect took out a knife and did his act."
Police have said the suspect approached the group and yelled at the victim, "Step left, step left, if you know what's good for you." He is accused of stabbing Collins in the chest after the victim said "no."
A candlelight vigil for Collins was held Monday evening on Bowie State University's campus.
Bowie State spokeswoman Damita Chambers told NBC Washington the vigil was a student-led effort.